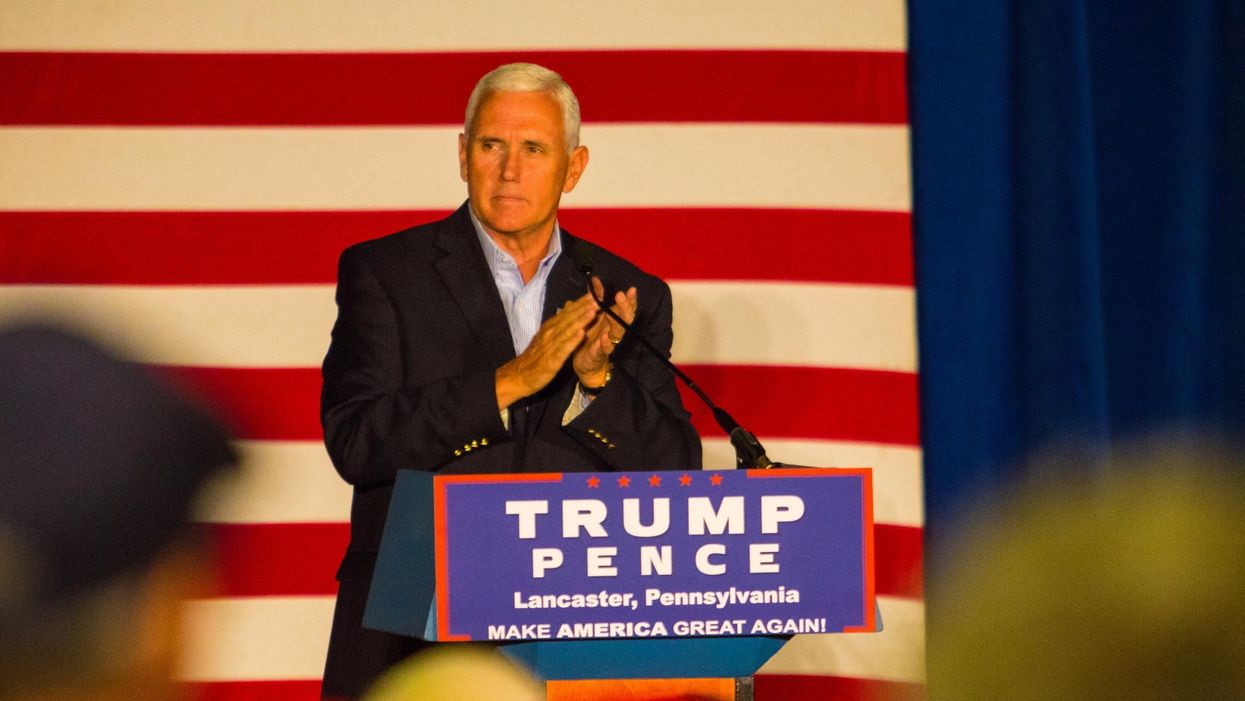 Shutterstock / George Sheldon
Mike Pence, President-elect Donald Trump's ringwraith right hand man, is perhaps best known for his controversial stances on abortion, rape and LGBTQ rights.
But here's something that seemed to slip through the net during the run up to the elections.
During his time as governor of Indiana, he managed to oversee cuts in public health funding that experts believe led directly to an HIV epidemic - the worst in state history - in 2015.
Context to HIV epidemic
Many states in Indiana suffer from serious poverty, particularly Scott County where nearly 20 per cent of its 24,000 residents live below the poverty line. 
Due to the trafficking of illegal painkillers along Interstate 65, from so-called 'pill mills' in Florida heading north towards dealers in Chicago, some towns along the route developed high levels of addiction.
While users began with pill form, many eventually began injecting a liquid form of painkiller known as Opana.
Intravenous drug use and opiate addiction were at a record high, with used needles littering the streets. 
Needle exchange program proposed, which would allow people to trade in used syringes for clean ones in order to battle the spread of hepatitis C - and prevent a similar outbreak of HIV. 
Pence opposed the program, claiming that it would encourage drug use. Under Indiana state law, needle exchange programs are banned. Pence supported the ban.
2011: Pence (still a congressman) proposed an amendment to a bill which the House passed, effectively defunding Planned Parenthood.
2013: Only Planned Parenthood in Scott County (and only HIV testing centre) closed after spending cuts 
William Cooke, the doctor of the only GP's office in the town of Austin, Scott County, told NBC that the unhealthy undercurrent (poverty, drug addiction) had created a "recipe for disaster".
We've been asking for help for a long time. We knew it was only a matter of time until HIV set in.
Timeline to HIV epidemic in Scott County
December 2014: First diagnosis in Austin, a town of around four and a half thousand people
January 2015: Outbreak officially identified in Austin
March 2015: 26 new cases by beginning of March, nearly 80 new cases by the end. Pence announces health emergency.
April 2015: Pence finally allows temporary needle exchange in Scott County, after which four other counties follow suit
2015: Epidemic finally stabilises at around 200 cases 
According to the Centers for Disease Control and Prevention, which visited Austin in March to investigate the outbreak, identified drug use as the mode of infection in nearly all cases.
Pence's cuts to Planned Parenthood funding, his delay in declaring a health emergency and his reluctance to allow needle exchange programs have all been identified as contributing to nearly 200 cases of HIV.
And lest we forget, in 2000 Pence said on his website that money used for those suffering from HIV should be redirected to organisations "which provide assistance to those seeking to change their sexual behaviour".
As in, gay conversion therapy, rather than HIV treatment.
Picture: