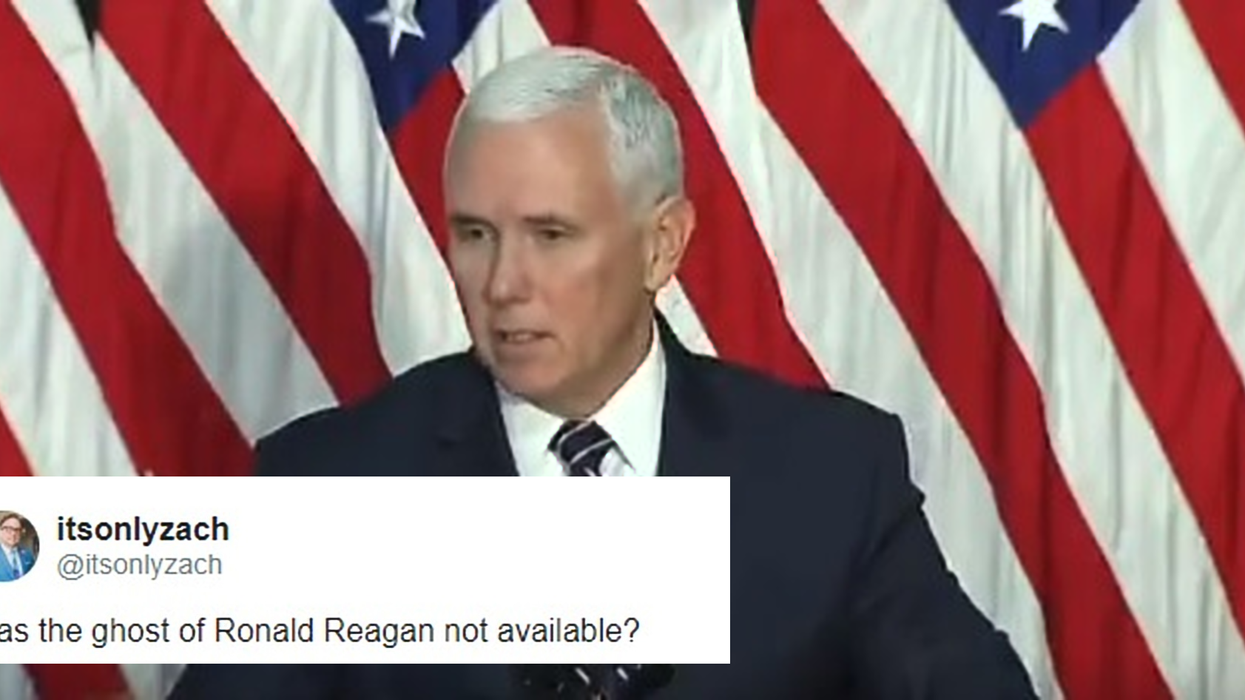 Twitter
US vice president Mike Pence has spoken at the White House to mark World AIDS Day.
Pence has a long-documented history of anti-gay views, which has caused several high profile gay people, like ice skater Adam Rippon, to refuse meetings with him.
In 2000, Pence suggested that funding for HIV/AIDS patients should be channelled into conversion therapy programmes. A statement for his congressional campaign that year reads:
Congress should support the reauthorization of the Ryan White Care Act only after completion of an audit to ensure that federal dollars were no longer being given to organizations that celebrate and encourage the types of behaviours that facilitate the spreading of the HIV virus.

Resources should be directed toward those institutions which provide assistance to those seeking to change their sexual behaviour.
Earlier this year, the Human Rights Campaign released a video highlighting the vice president's history of failures around HIV and AIDS prevention for the past two decades. The LGBT+ organisation accused Pence of putting LGBT+ people in "danger" by denying them HIV/AIDS relief. This followed a Yale study that suggested a HIV outbreak in Indiana, his home state, could have been prevented while he was governor.
Ashland Johnson, HRC's director of public education and research, said:
Mike Pence has spent his career putting people in danger by denying them access to HIV prevention and treatment

From spreading misinformation about condom use, to contributing to a major outbreak of HIV and AIDS in his home state, Pence has been reckless with the health and lives of those he is sworn to serve, choosing to promote a dangerous ideology over making the right decisions for the American people
To make matters worse, while Pence was happy to associate LGBT+ "behaviours" with AIDS the year 2000, he failed to mention the community in his speech, instead opting to focus on the work faith organisations have done to help stop the virus spreading.
Given Pence's well-known stance on LGBT+ rights, the speech has not gone down well.
H/T: Out