On Wednesday the annual John Lewis Christmas advert was released, and Buster the trampoline-jumping dog made it all a very heart-warming affair.
However, an organisation called Stop Funding Hate consequently released an alternative 'not a Christmas advert' video to urge high street brands like John Lewis to stop paying certain newspapers for advertising.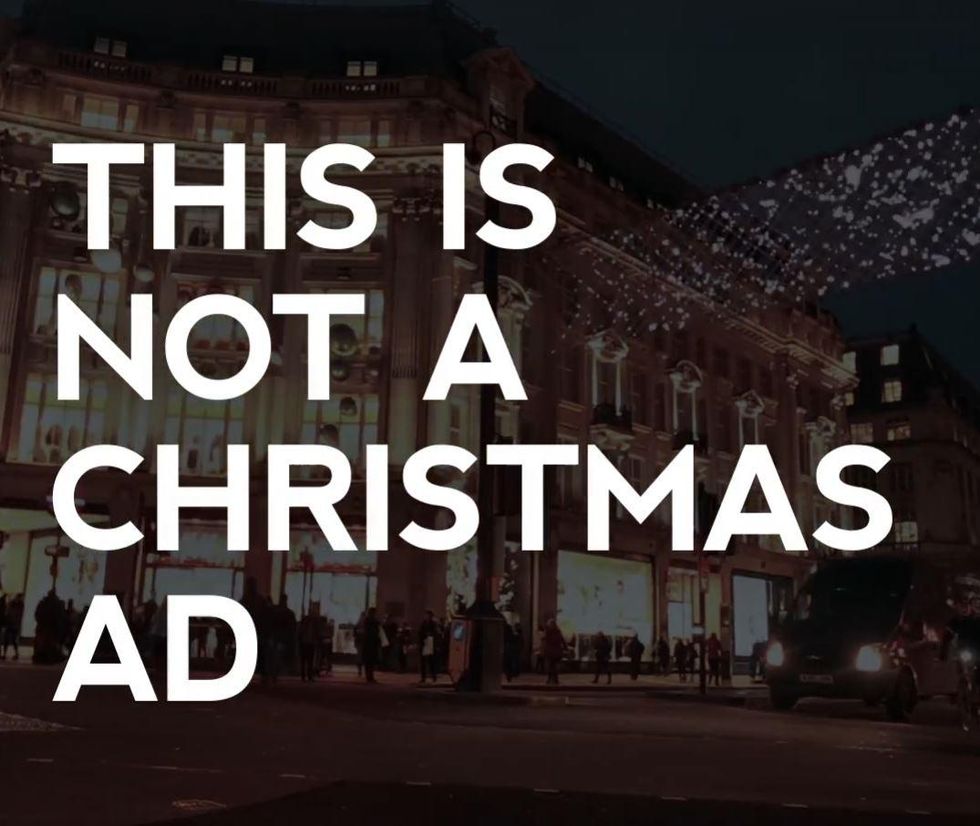 Picture: Stop Funding Hate/ Facebook/screengrab
Concerns about the divisive nature of predominantly tabloid newspapers' headlines prompted the group to create the video. According to the campaign, there have been 137 front pages from Daily Mail, Daily Express and the Sun this year negatively portraying foreign nationals and refugees.
Campaign founder Richard Wilson says:
The John Lewis Christmas ad taps into the values we celebrate this time of year: family, friendship, kindness and compassion - yet when the tinsel comes down, John Lewis and other retailers spend millions advertising in newspapers whose values are the antithesis of 'peace on earth and goodwill to all'.
The video uses clips from films and previous John Lewis Christmas adverts to make its point:
'…millions of pounds we spend at Christmas at John Lewis, Sainsbury's, Waitrose and M&S is used to buy adverts in papers with another message: that some of us are different; that some of us are only a problem, a burden or a threat.
The money we spend on gifts is used to stir hostility, dividing us against each other.
The campaign goes on to say that after pressure from its customers and staff, the Co-op committed to reviewing where it advertises, and compels others to do the same.
Wilson doesn't want a government-led censorship of the papers, but rather a response from consumers:
We fully support freedom of expression, and freedom of the press. We're not calling for any kind of government legislation or censorship. We also believe in freedom of choice for consumers who don't wish to fund divisive press campaigns.
A spokesperson for John Lewis told indy100:
We fully appreciate the strength of feeling on this issue but we never make an editorial judgement on a particular newspaper.
You can watch the entire campaign video, below: