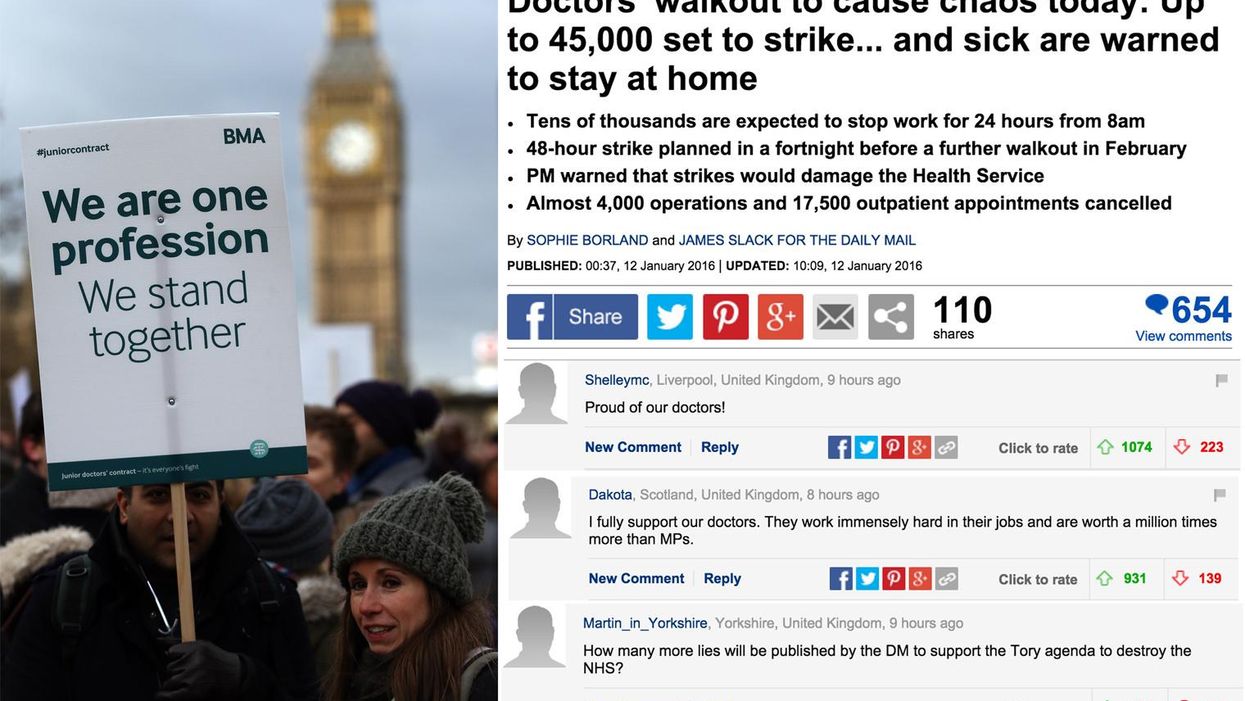 Sixty-six per cent of people support junior doctors strikes, including readers of the right-of-centre Mail Online, if their comments section is anything to go by.
The paper leads with a line focusing on the disruption that the strikes would cause today, detailing that "4,000 operations and 17,500 outpatient appointments" would be cancelled.
The piece then featured quotes from prime minister David Cameron and chief executive of the Patients Association Katherine Murphy, condemning the strikes before reporting that the "Government fears many A&E units will shut for lack of staff".
Then followed comment from the Labour Party, after which the Mail Online reported that junior doctors would be supported by "hard-left supporters" of Labour leader Jeremy Corbyn.
After this, the article reported that those opposing strikes had faced intimidation:
Doctors opposing the strikes have been branded 'scabs' and insulted by colleagues on Facebook.
As The DM Reporter parody Twitter account pointed out, the reader's of the Mail were actually opposed to its take on the strikes:
The top comments at the time of writing are as follows (in order):
Well played, DM readers, we guess?
If, dear reader, you wish to (correctly) point out that online comments aren't a good barometer for public opinion, an Ipsos-MORI survey of 869 English adults revealed yesterday that two-thirds of respondents supported the strikes, compared to only 16 per cent (rounded) who opposed.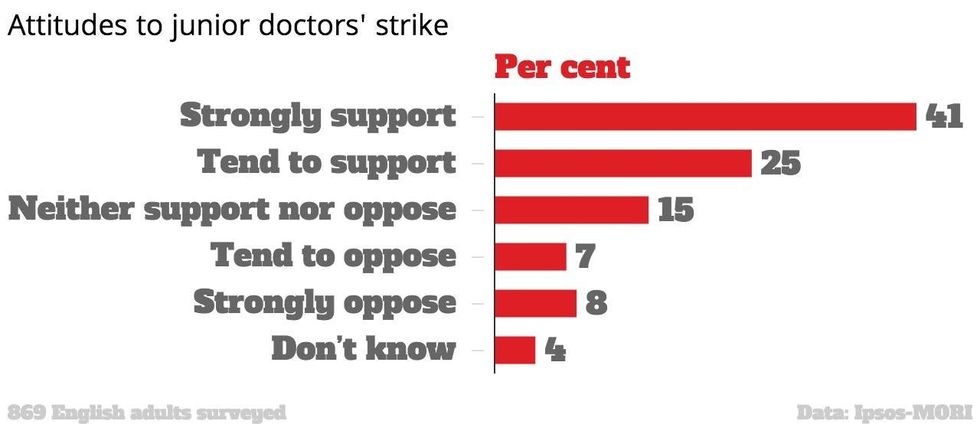 So really, the majority of us support the strikes in which, in a November BMA ballot, 98 per cent of junior doctors who voted, voted in favour.