Istock
A mother has started an online debate about whether children should be made to give up their seats for elderly passengers on public transport.
During the discussion, which began on parenting forum Mumsnet, the woman explained how a woman in her sixties had started moaning about not being offered a seat by either of her two young children.
According to the woman, who under the username "whatsthepointthen", the older lady shook her head and seemed annoyed, so she began asking fellow forum users for their opinions on the matter.
A range of views were expressed. Some thought that young children were entitled to the seats while others felt that they could probably have shared one seat.
The poster explained that her son had previously fallen on a bus and banged his head on the floor, so she is now always tries to make sure he gets a seat.
Others agreed with her.
But many also thought that a six year-old at least should have stood up.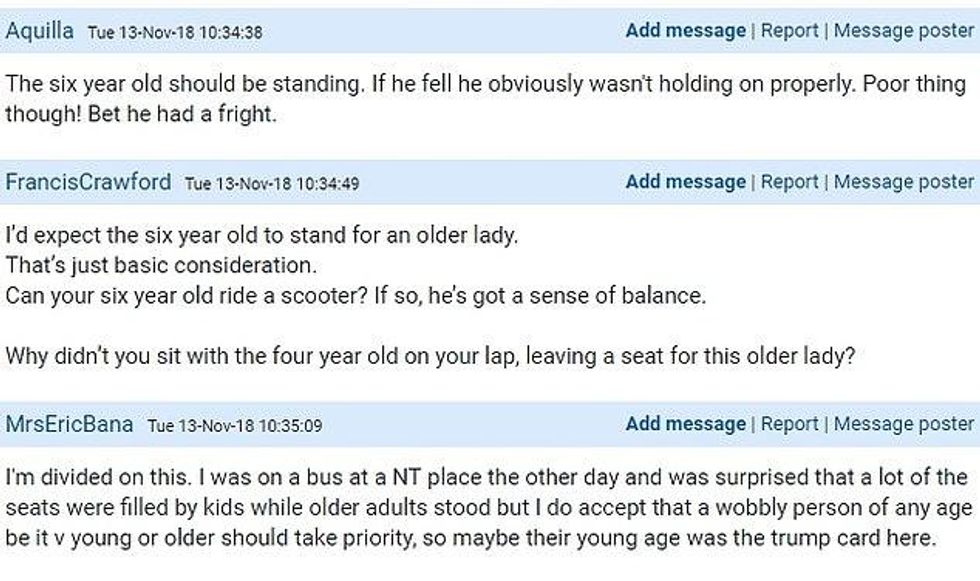 Though others felt that adults, not her young children, should have vacated their seat for an elderly lady.
Our jury is still out on this one.
H/T: Daily Mail