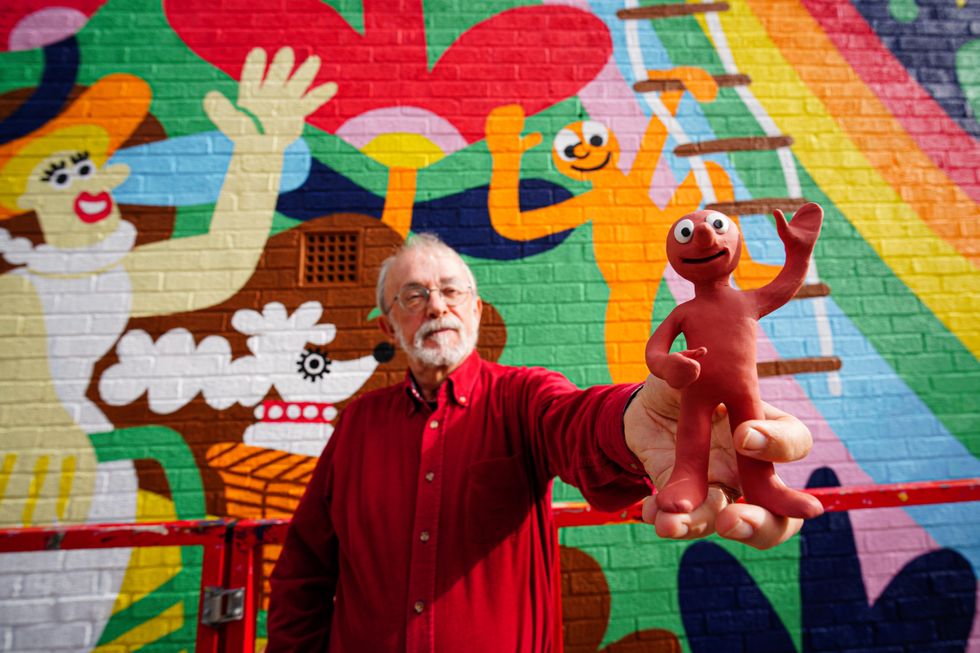 PA Wire/PA Images - Ben Birchall
A huge mural celebrating some of the much-loved creations of the famous animators Aardman has been unveiled.
The 11.5 metre-high artwork features Shaun the Sheep, Wallace and Gromit and Morph and has gone on display in Bristol.
Also appearing in the mural by local artist Dave Bain are famous Bristol landmarks, including the Clifton Suspension Bridge, Bristol Royal Hospital for Children, and hot air balloons.
It is based on an original artwork conceived by designer and illustrator Lorna Harrington, who works for Aardman.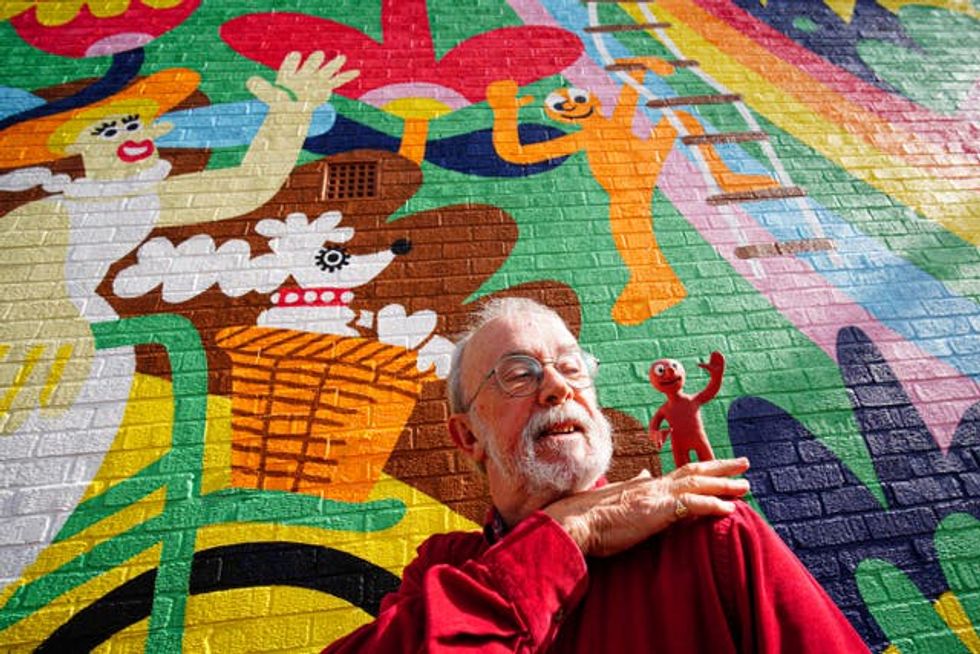 Morph and his co-creator Peter Lord viewed the new mural (Ben Birchall/PA)PA Wire/PA Images - Ben Birchall
The mural, which was developed in collaboration with street art festival Upfest, has gone on display in Quaker's Lane, near to the Cabot Circus shopping centre.
Among those at the unveiling was Peter Lord, the co-creator of famous TV character Morph, who brought along his own plasticine man for a look.
Mr Bain said: "This mural is a brilliant example of what can be achieved by working together as a creative community.
"Lorna provided a great initial illustration for this piece, and it was inspiring to see the process of how Aardman's animations are created in the process.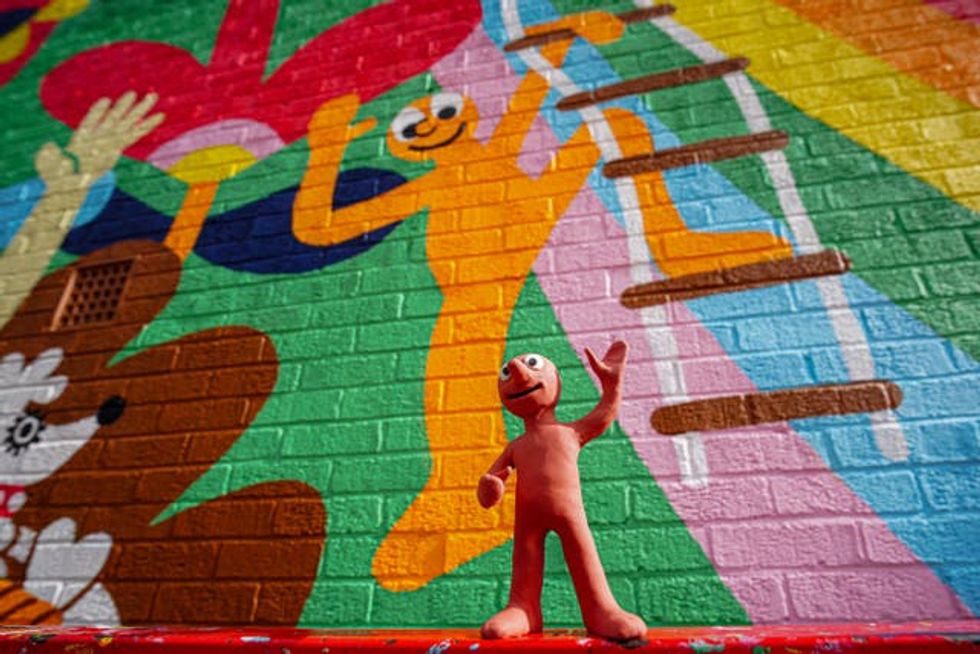 The mural features a host of Aardman animation characters (Ben Birchall/PA)PA Wire/PA Images - Ben Birchall
"The team embraced my interpretation of their characters, and how I wanted to capture the iconic characteristics of joy and energy which are present in each of them.
"Cabot Circus is a fantastic location for this piece to be enjoyed by Bristolians and city visitors alike and I hope to see people heading down to see the vision come to life."