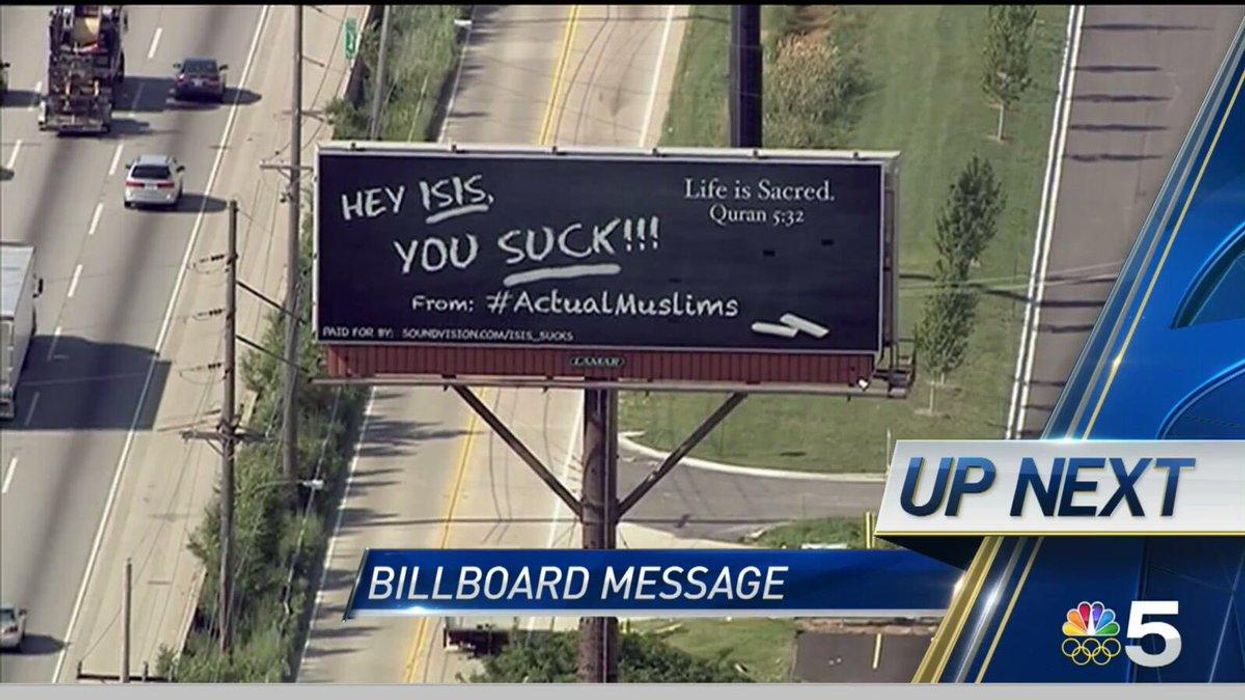 In what is roughly the trillionthexampleof Muslimscondemning Isis, a non-profit foundation in the US has clubbed together to buy a 14ft tall billboard condemning Isis.
Chicago-based Sound Vision's sign sits on one of the biggest motorways in Chicago and reads: "Hey Isis: You suck - from actual Muslims". It also highlights a quote from the Quran that reads "life is sacred". The billboard directs viewers to Sound Vision's website, which explains:
[Muhammad] came to establish peace, justice, law, and order. On the other hand, Isis is diametrically opposed to everything he taught and expected his followers to adhere to.
Mohammad Siddiqi, executive director of Sound Vision, said the billboard was funded by "a group of American-Muslim professionals".
It's about shouting out, 'Isis does not represent me, I'm Muslim, I say the word 'sucks,' I'm like everyone else in my country. We want to scream it from a billboard.