Nathan Wyburn
As the Beast from the East battered parts of Britain throughout the week, this artist had an idea to make the best of the snow, transforming it into works of art - and, no, not snowmen.
Nathan Wyburn, 28, from Cardiff, first made Game of Thrones character Jon Snow on his roof terrace to see if his plan would work.
Seeing how well it worked, he went to a busy playground nearby and made them there as heavy snow fell on Friday and Saturday.
Speaking to indy100, Nathan said:
I like to comment on things through art as they happen so the snow was a big topical story at that moment.
Picture: Nathan Wyburn
Picture: Nathan Wyburn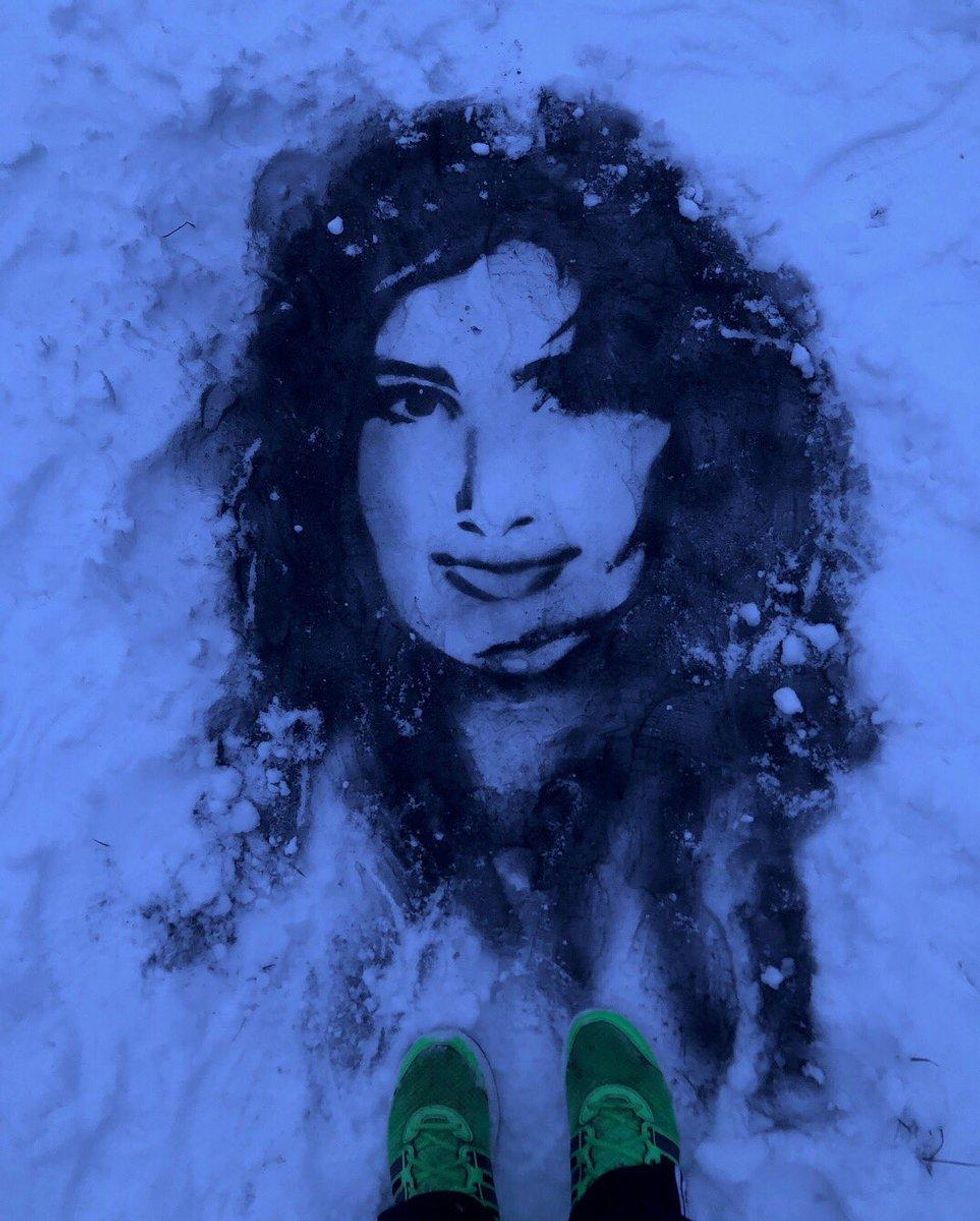 Picture: Nathan Wyburn
He said many Frozen fans loved his Idina Menzel piece and lots of people recognised Mona Lisa.
It was a nice way of celebrating snow day, we don't get it very often and it's a bit different from the usual snowmen.
Nathan has created portraits of Donald Trump using Mexican food and Simon Cowell with toast and marmite. The latter led to an appearance on Britain's Got Talent in 2010, which eventually resulted in him reaching the final rounds of the talent contest.
I used a flat surface and scraped the snow so I could reveal the ground underneath and then used some spray paint for the finer details.
Now that the snow has thawed, the masterpieces have disappeared but Nathan said it doesn't bother him.
I see it as part of the beauty of it - we live in a fast lived culture, and celebrities come and go and things come and go and they're kind of throw away as well.
Nathan will continue branching out with his work and hopes to hold an interactive live exhibit in Cardiff soon.
You can find out more about Nathan here.