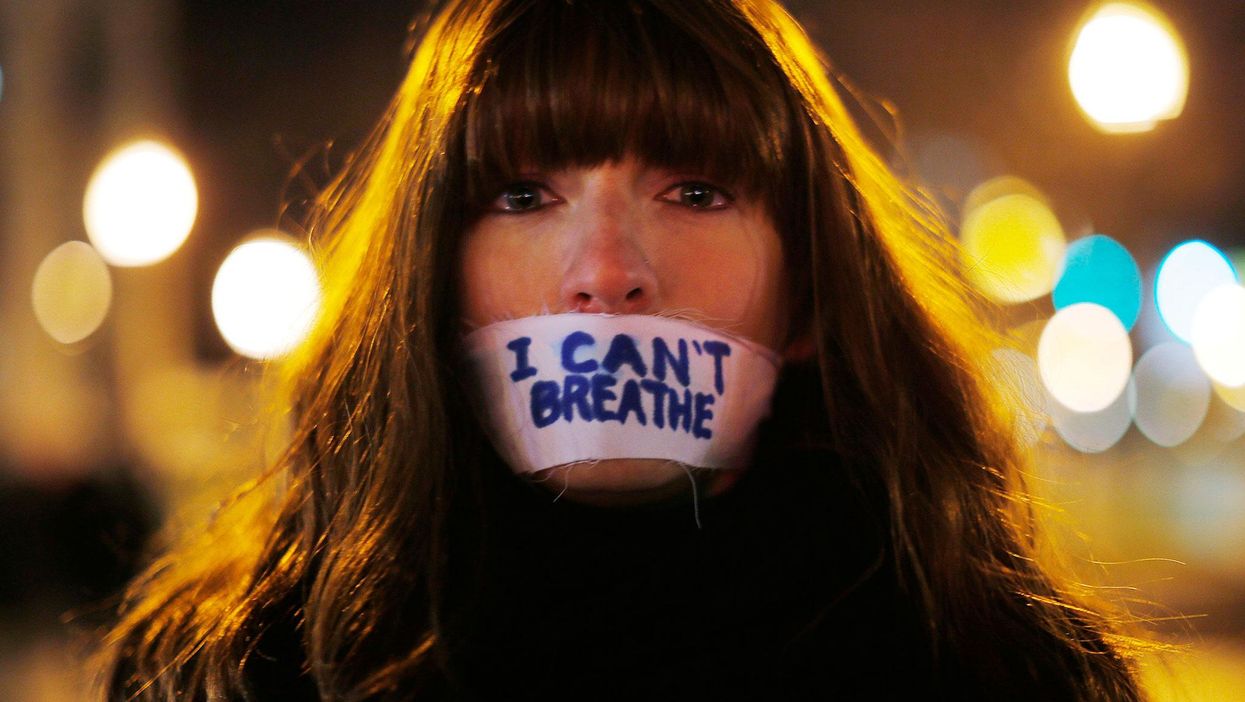 A woman has reportedly filed an application to trademark the slogan "I can't breathe" that has become synonymous with the protest movement against police brutality in the US.
The Smoking Gun, a website which publishes government documents, says it found the application from Catherine Crump of Waukegan, Illinois. The document says she has been using the phrase commercially since at least 18th August.
Mark: I CAN'T BREATHE (Standard Characters, see mark) The literal element of the mark consists of I CAN'T BREATHE The mark consists of standard characters, without claims to any particular font, style, size, or color.