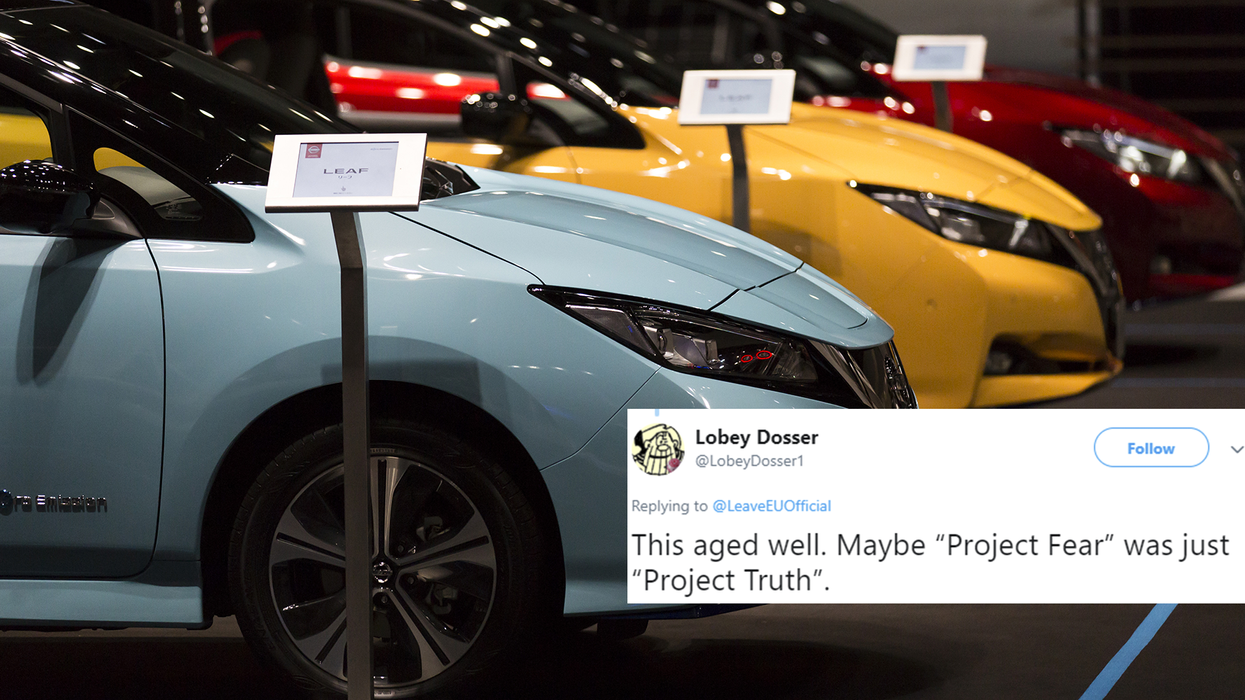 Getty Images / Twitter
In the ever-unfolding saga that is Brexit, one of our favourite things at indy100 is when a Brexiteer or Brexit supporting group totally own themselves.
Well, if you have a penchant for something similar, then you've come to the right place, as this Leave.EU tweet has aged extremely badly.
In a tweet in 2016, the Brexit-supporting think tank tweeted:
Project Fear claims Nissan would scale back UK operation could not have been further from the truth!
Well, we have to give props to Leave EU for not deleting the tweet, but except for that, we can't say anything in support of it.
It has become especially relevant this week, as Nissan has announced that they're scrapping their plans to build their new X-Trail 4x4 in Sunderland, and will instead be moving production to Japan.
Gianluca de Ficchy, the Japanese firm's Europe chairman, said that the decision was made for 'business reasons' affected by rules on diesel engines, as well as reduced sales.
He also wrote a letter to staff in which he addressed Brexit:
Today's announcement will be interpreted by a lot of people as a decision related to Brexit.

We have taken this decision for the business reasons I've explained, but clearly the uncertainty around the UK's future relationship with the EU is not helping companies like ours to plan for the future.
Needless to say, people on Twitter haven't taken long to call out the old tweet.
More: 30 of the funniest jokes and memes about Brexit
More: Confused by Brexit? This handy flow-chart should help find out what happens next