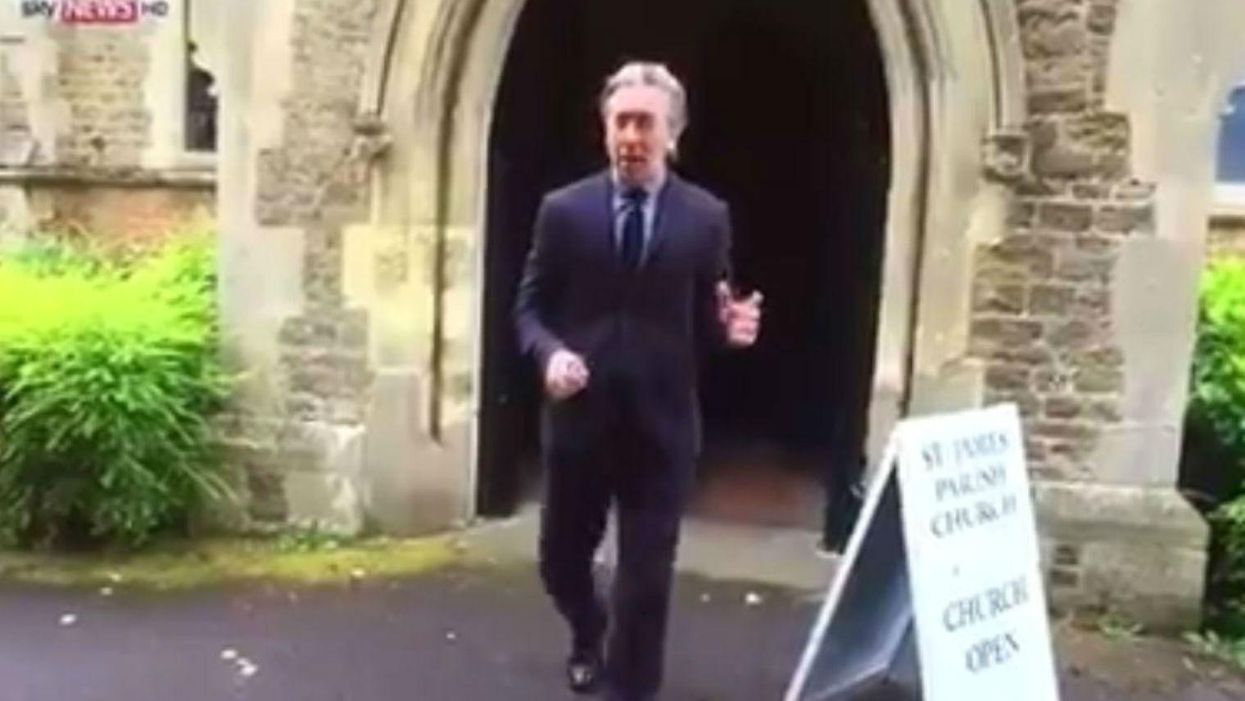 Sky News' crime correspondent Martin Brunt reported from a churchyard on Wednesday to talk about the fallout from the attack on a church in France that left a priest dead.
In the broadcast, Brunt says:
The morning service began about 20 minutes ago and there are no obvious signs of any security. In fact, this sign at the church door says everybody is welcome.
He walks into the church, and back out again.
There are about a dozen worshippers in there and one priest. If I was a terrorist, I could have killed them all.
Erm. Say what?
One of the guys watching immediately bursts out with, "F-ck off! That's Alan Partridge kinda sh-t!", and to be honest, it's hard to disagree.
Gather round, children: a meme is being born. That, or we now know who would star in a new series of Brass Eye.