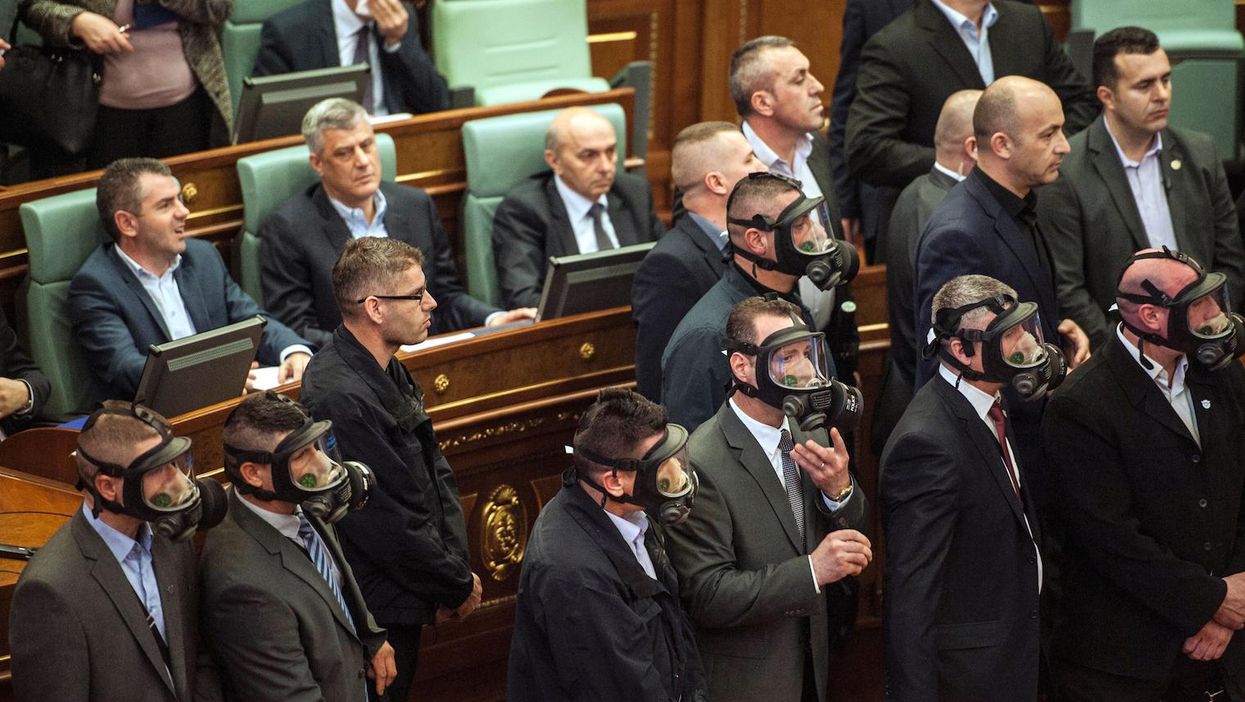 Tear gas was released in Kosovo's parliament on Friday in protest over the current regime.
Police officers entered the chamber and escorted members out of the house, after proceedings were disrupted by the diffusion of the harmful gas.
Multiple canisters had been smuggled into the assembly as part of opposition protests over corruption, unemployment and diplomatic agreements with Serbia and Montenegro.
Picture: ARMEND NIMANI/AFP/Getty Images
It's not the first time that this has occured either.
The opposition has previously released pepper spray, thrown water bottles and used whistles to disrupt Parliament.
Kosovo declared independence from Serbia in 2008, and has since been recognised by most countries, but not by Serbia or Russia. The country has faced struggles in achieving national unity and stability due to conflict along ethnic and religious divides.
Unemployment remains high in Kosovo, which has attempted to join the United Nations frequently, but has been blocked repeatedly by Russia.
More:Boxing Day brawl breaks out in Georgian parliament
More:Turkish politicians just can't stop brawling in parliament
More:Picture of Ukraine MPs brawling has Renaissance art proportions