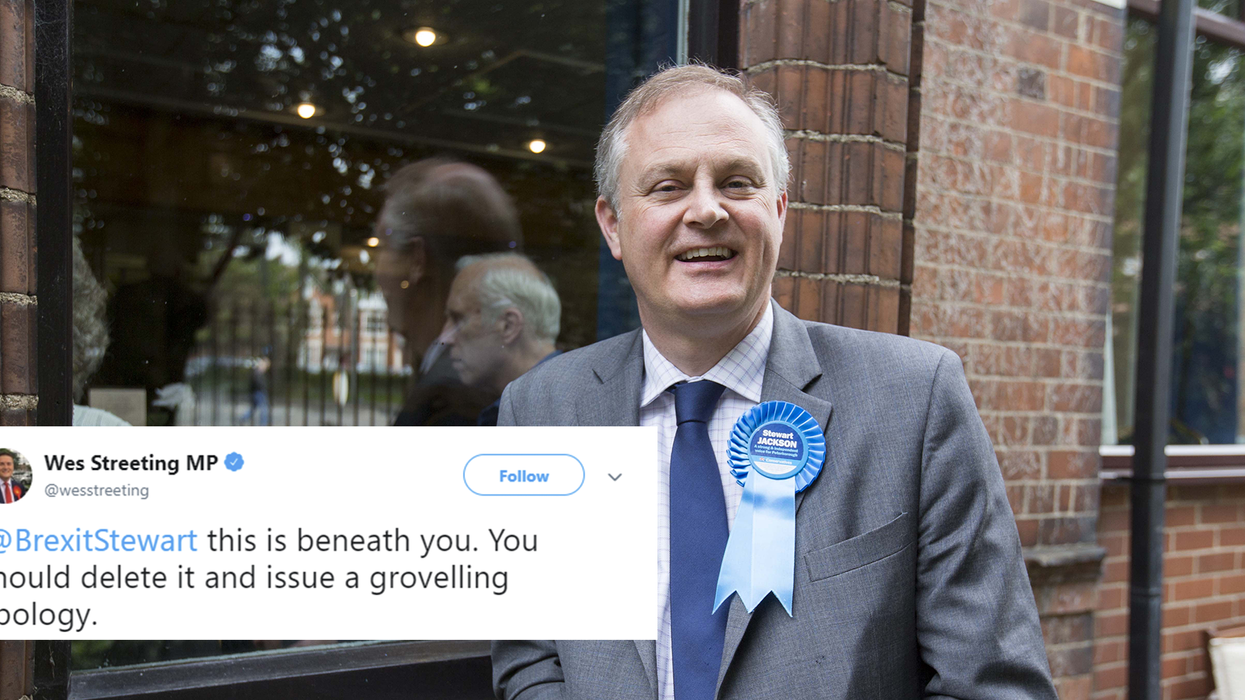 Rick Findler/PA Archive/PA Images
Former Tory MP Stewart Jackson has provoked outrage after he called the stepfather of a sick child 'a pathetic cretin' on Twitter.
The ex-Peterborough MP, and former chief of staff for David Davis while he was Brexit Secretary, was responding to a Twitter user who had posted a photograph of his ill stepson in a hospital bed, draped in the EU flag.
Anthony Hobley, CEO of Carbon Bubble, a financial think tank focused on climate change, took to the social media platform on Saturday to say that his step son had had an operation at the Great Ormond Street hospital, but that he was 'gutted' it meant he couldn't attend the People's Vote March in London.
In the tweet, he wrote:
My stepson had an operation yesterday @GreatOrmondSt. He's incredibly brave but gutted he can't be at the #PeoplesVoteMarch today with his brothers & sisters. 

You can see he'll be there in spirit & his brothers are saluting him with a dab! 
In response, in a now deleted tweet, Jackson said:
What a pathetic cretin.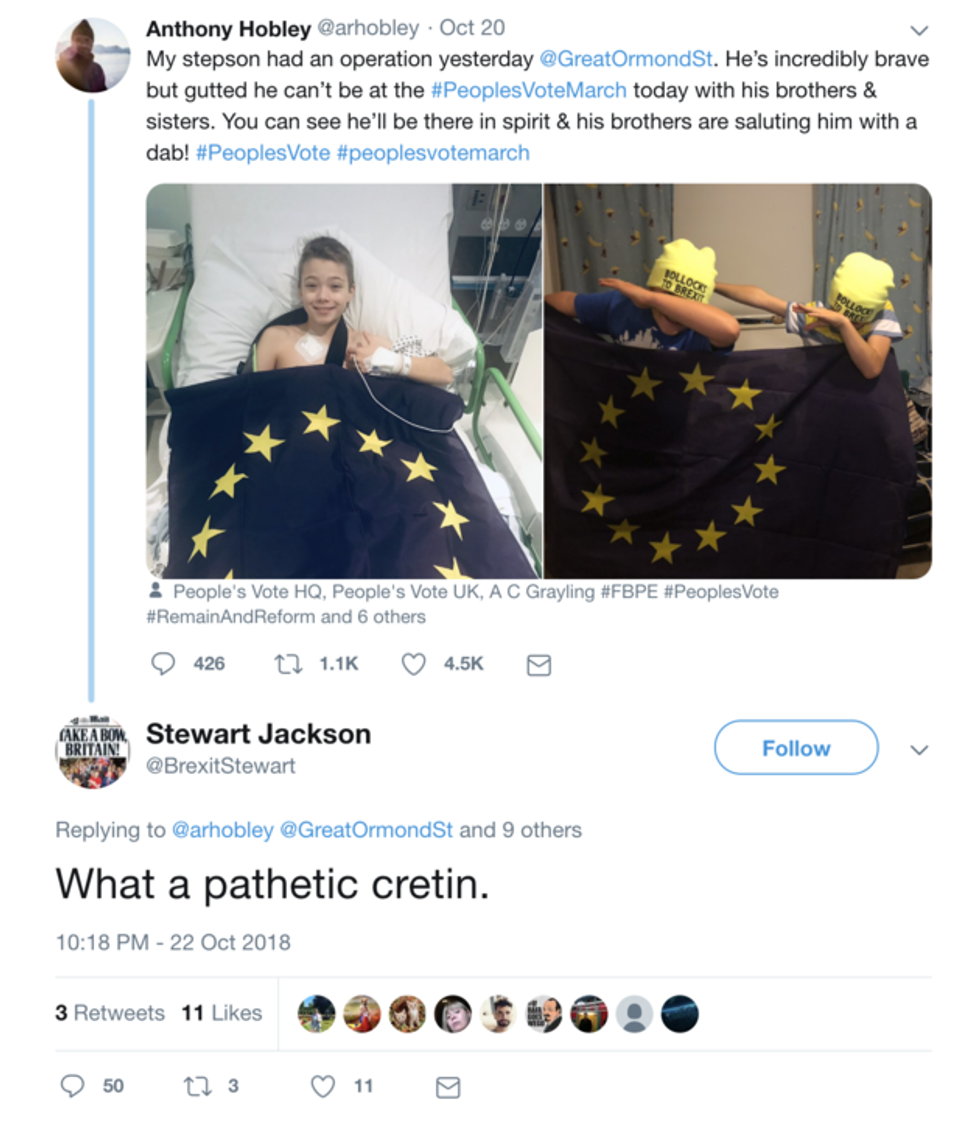 Picture: (Paul Waugh / Twitter )
The controversial tweet provoked outrage from other social media users, many of whom were quick to condemn the comments, which they thought were aimed at the sick child in the photograph.
However, Stewart was quick to defend himself, and state that the 'pathetic cretin' jibe was aimed at the little boy's stepfather.
Speaking to the Huffington Post's executive political editor, he said he was 'obviously' referring to the stepdad not the stepson:
I just think politics is in a low place when Remainers use their kids in this way.

Invading the child's privacy whilst in hospital to make a political point on the People's Vote.

Not what most decent people would do.
He also defended himself in a tweet:
This isn't the first time that the former Tory top aide has caused public outrage. In 2017, just days after losing his seat as Conservative MP of Peterborough, which he held from 2015 to 2017, he called one of his constituents a 'thick chav' on Facebook Messenger.
In further messages, Mr Jackson called the man a 'pillock' and said: 'You're so thick you could chop meat on your head', reports the Independent.