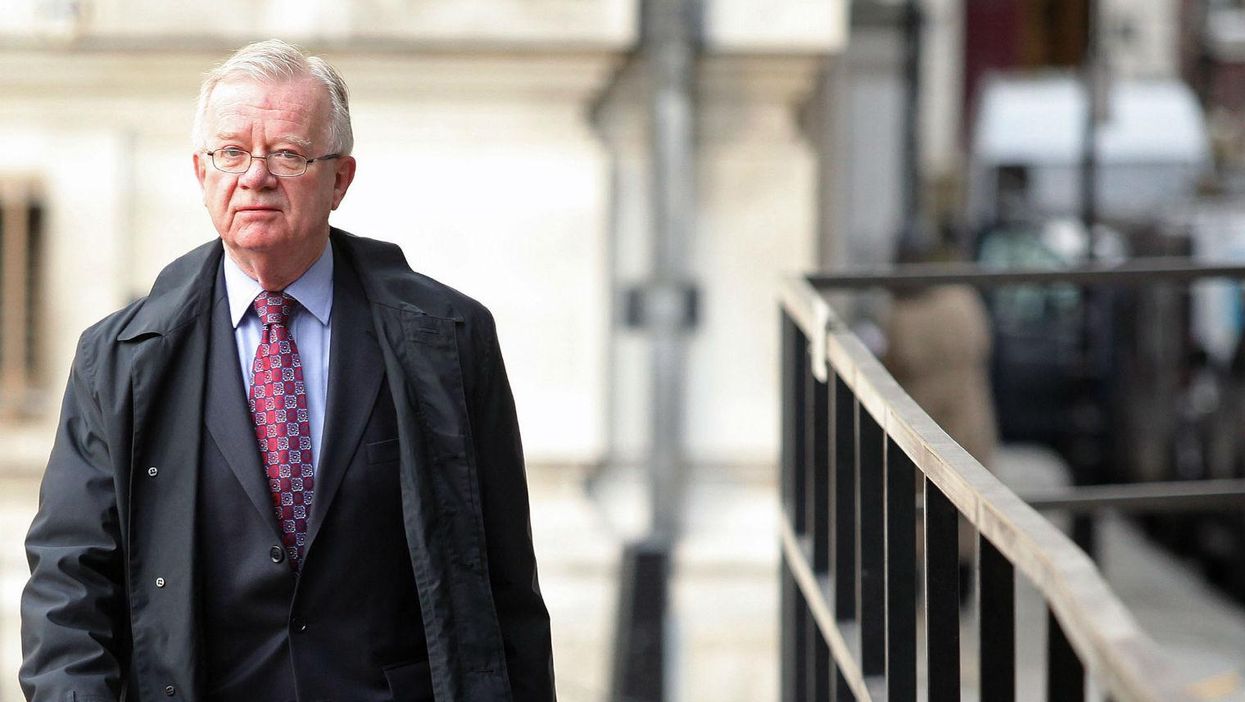 The Chilcot Report – which is supposed to unearth the true machinations of the Blair and Bush governments in the 2003 invasion of Iraq - has been seven years in the making, and is due for release later today.
There is speculation about the nature of its contents, with the hope that several key questions will be answered: was there a secret agreement between Tony Blair and George Bush prior to the invasion? Did MI6 overreach in its intelligence claims? Were British soldiers under-equipped?
People are also burningly curious about what the 2.6million word report's (in)famous last words will be.
And so, in the manner of a novel, the hashtag #ChilcotsLastLine has been born:
Some jokes were close to the bone.
And made WMD banter.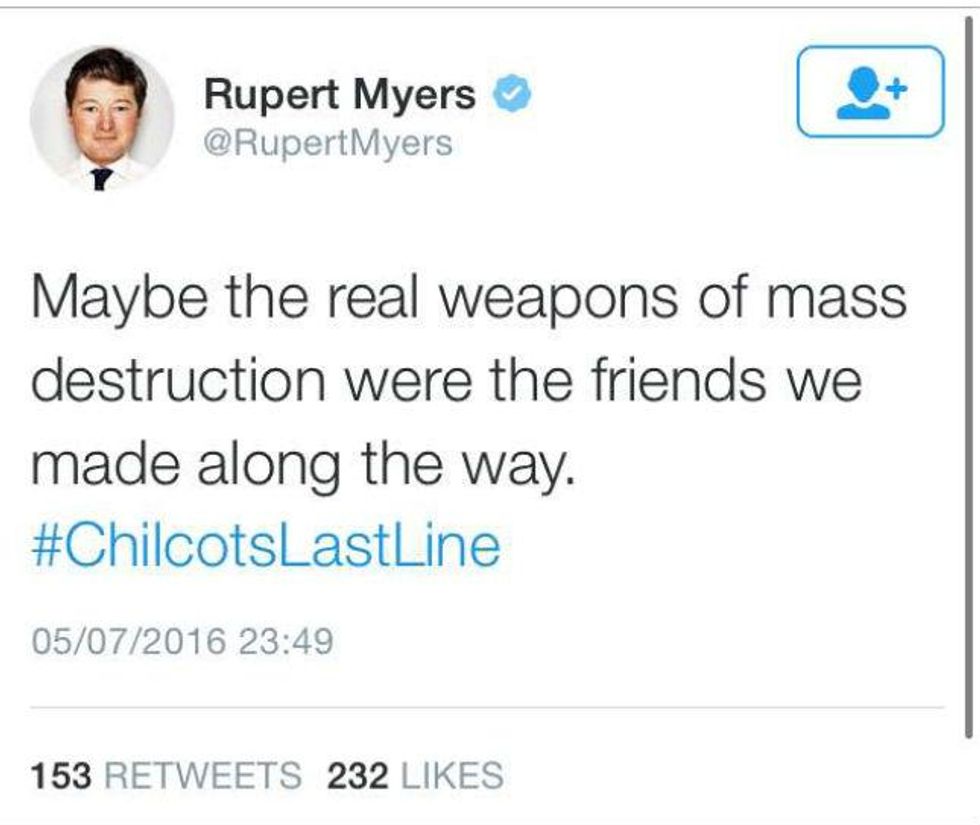 Some pointed out the lack of accountability.
And how long the report took to compile.
There are allusions to censorship
And song lyrics
Possible gloating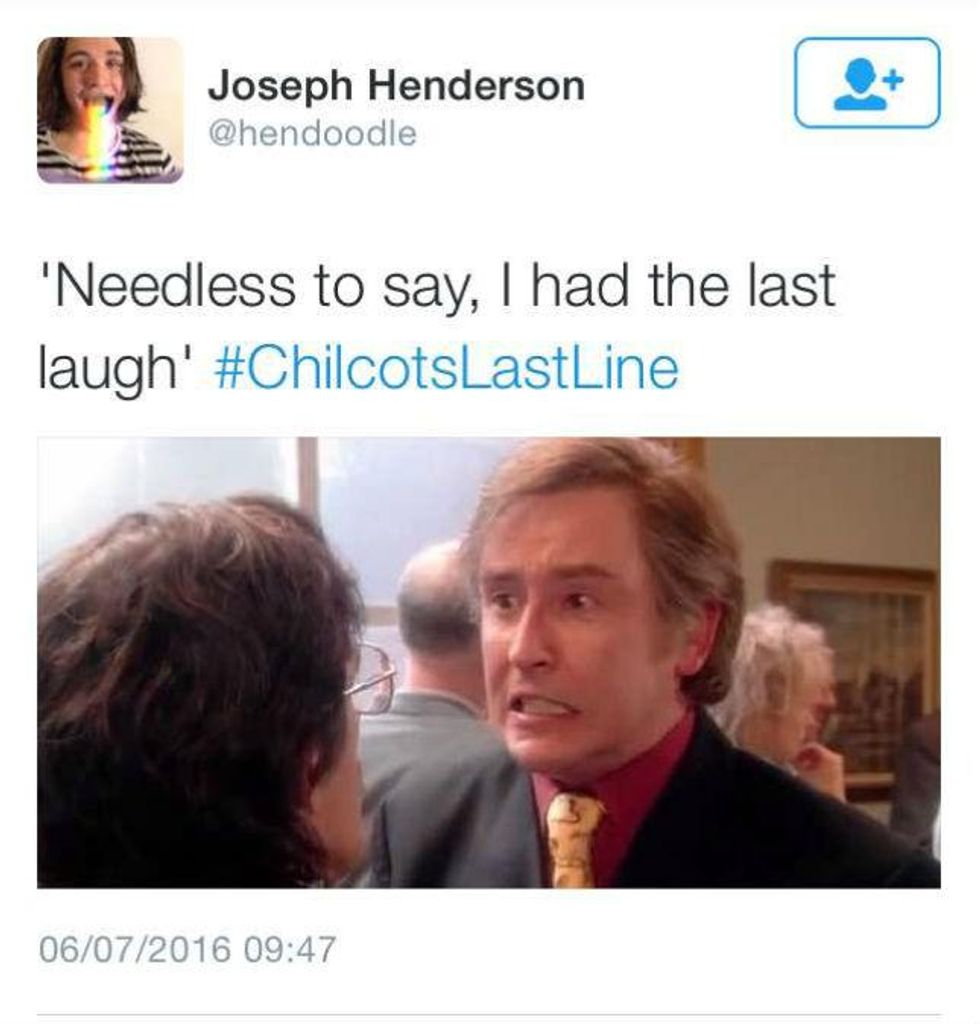 A Happy Ever After
Perhaps the report would lighten the mood with a well-placed LOL?
Finally - true to recent British form - someone's mum will be bought into it...
The internet is, as usual, the comedian in the room.
Now to see if any of these last words will stick.
Follow the Independent's live blog on the Chilcot report, due for release at 11.35am, here.