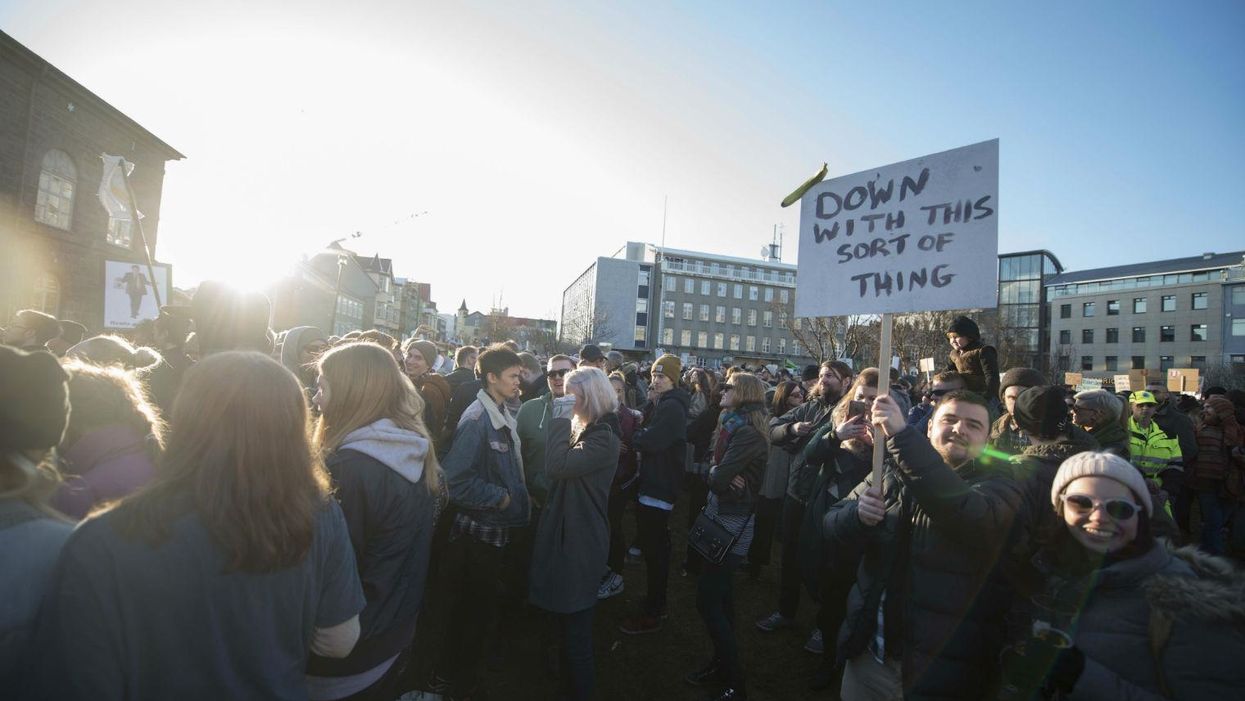 The Panama Papers revelation on Monday that Iceland's prime minister co-owned an offshore shell company which he failed to mention when entering politics has caused outrage on the streets of Reykjavik.
Sigmundur Davíð Gunnlaugsson transferred his 50 per cent share of the British Virgin Islands company of unknown value to his wealthy wife for $1, eight months after entering politics in 2009.
He also claimed to have spent two years ignorant of the fact he even owned it. While offshore banking is legal and there's no suggestion of wrongdoing on Gunnlaugsson's part, shell companies are often used for illegal tax evasion and money laundering by the world's wealthy.
The PM was clearly caught unawares when confronted with the facts by journalists as part of the International Consortium of Investigative Journalists (ICIJ) expose into leaked files from secretive Panamanian law firm Mossack Feneca:
Considering Gunnlaugsson ran on an anti-corruption platform in the wake of the country's crippling financial problems and the 2008 global recession, Icelanders are mad. Very mad.
Thousands of of the 300,000 strong country turned out to demand the prime minister's resignation in a protest on Monday night.
And when Icelanders are angry things get delicious, apparently.
At least one man threw several tubs of expensive Icelandic sour yoghurt Skyr at the walls and windows of the parliament building to express his distaste for the PM's actions, local media reported.
Eyewitnesses said he also smeared yoghurt over the face of a police officer. It might not surprise you to learn he was arrested shortly afterwards.
As well as calls to resign, Gunnlaugsson is expected to face demands for a snap election in parliament this week.