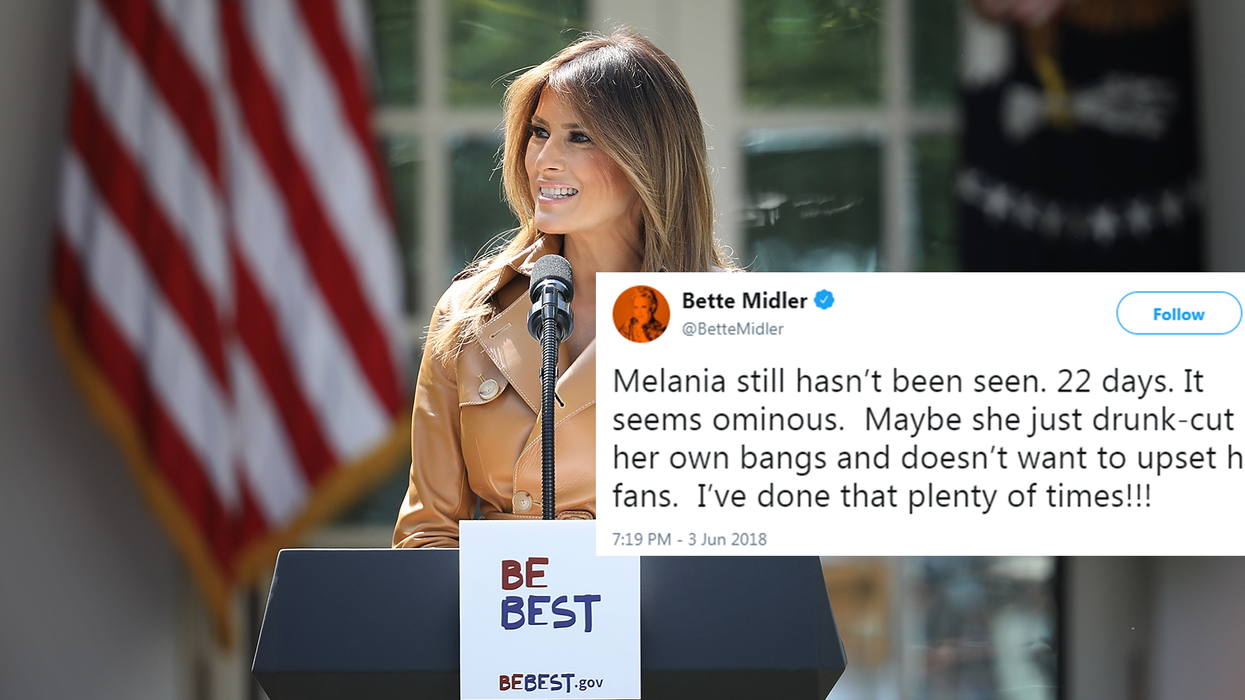 Getty Images / Win McNamee
There is no doubt that there are much bigger issues to worry about in the world right now, but the one that's caught everyone's imagination is - where is Melania Trump?
The First Lady hasn't been seen in public for 25 days. The last time she made a public appearance was May 10, when welcomed American citizens imprisoned in North Korea back to the US.
Four days later, the White House announced that Melania underwent an "embolization procedure" for a "benign kidney condition."
Since then, tumbleweed...
Well, unless you count the odd tweet from her account purporting to prove that she's 'doing great'.
So, naturally, the internet has been working overtime to work out just where the FLOTUS has gone.
This, however, is an apt point.
Whereas, some people were getting fed up by the focus on Melania, to the detriment to other more pressing issues:
And others were quite simply pretty-far fetched.
We wouldn't blame her, tbh.
Wherever she is, it's reported that the First Lady will finally come out of hiding this evening, when she will host an evening to honour Gold Star parents at the White House, CNN reports.
Keep strong, wherever you are, Melania.
More: This is what Melania has to say about her sex life with Trump