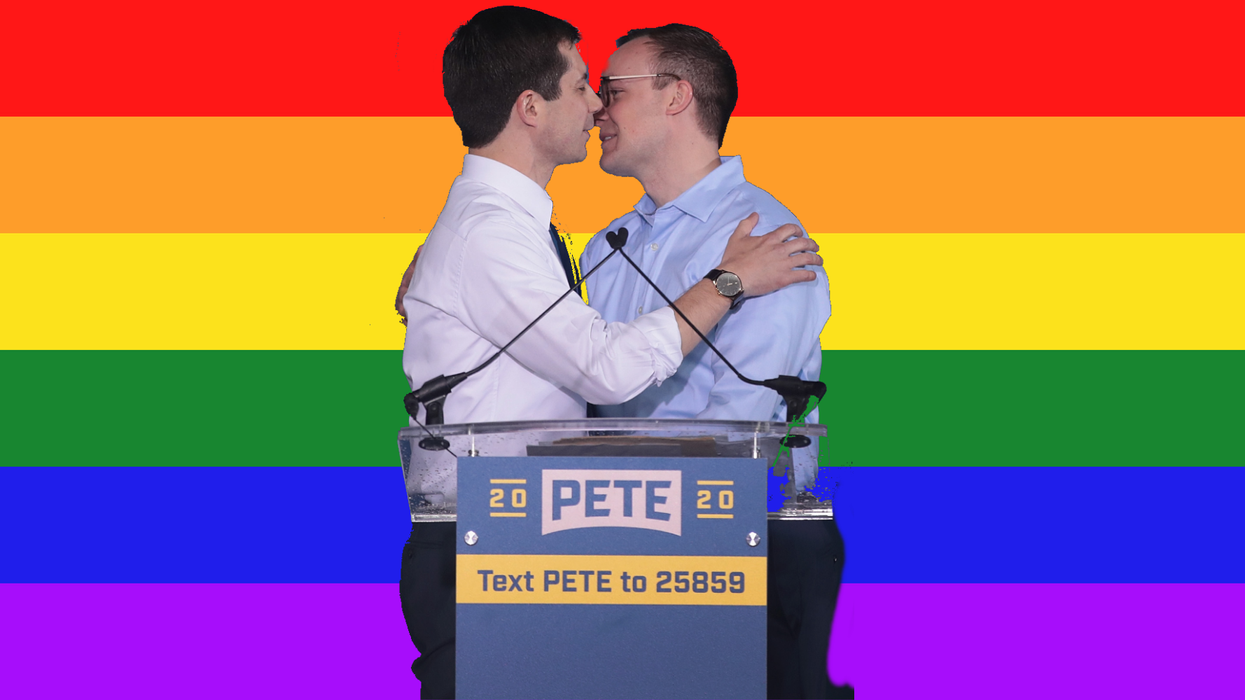 Getty
At the 2020 Democratic caucus in Iowa, mayor Pete Buttigieg made history as the first openly gay man to win a delegate at a presidential caucus.
Official results are still coming in, but with 60 per cent of precincts reporting, the Indiana mayor was leading senator Bernie Sanders by 2 per cent.
Buttigieg was a relative unknown in US politics just 12 months ago, which makes his strong showing in Iowa even more impressive.
As the first openly gay candidate to do this well in a presidential primary, you might assume that the LGBTQ+ community is the driving force behind Buttigieg's popularity. Yet seeing the reaction to the results in Iowa has highlighted stark divisions among gay men in terms of their opinions on him.
Just as many women failed to warm to Hillary Clinton in 2016, gay men are by no means completely sold on Pete.
The tension between identity and politics can create discord between minority candidates like Buttigieg and minority voters who don't often see themselves represented by politicians on the national stage.
So what does seeing someone like Pete Buttigieg be embraced by so many heterosexual voters and the mainstream media mean to gay men? And is his historic candidacy really such a huge leap forward?
At a time when "identity" is discussed so often, do gay men feel pressure to support Buttigieg? And is it disappointing for those who don't feel able to?
To find out the answers to these questions, indy100 asked 10 gay men for their views on the gay man that everyone is talking about.
"Pete isn't new"
- Nathan Ma
"Pete Buttigieg is, at the end of the day, more aligned along axes of race, class, and gender with most presidents in the history of the States. For those celebrating his candidacy as a groundbreaking accomplishment for the "gay community", I simply wonder…. which one?"