Istock
Saying goodbye to a pet can be a devastating experience.
Although most of us know deep down that we'll outlive our furry companions, it can still be extremely hard to process the loss. So much so, that many pet owners decide not to be in the room while their pet is being put down by the vet.
Pet lover Jessi Dietrich from Illinois recently took her pet to the vet.
She explains:
I just have one pet of my own. His name is Rick, he's a black and white cat and is about 2 and a half years old

I took him to the vet because about a year and a half ago he nearly died from a UTI blockage. My vet had to perform an emergency surgery which one of the risks of which was an increased risk for infection for the rest of his life if the surgery was successful.

The surgery went wonderfully but since then he gets at least one or two infections a month (the vet said he is not in pain from them). So we're regulars at our current vet to treat these chronic infections in short.
Rick's near death experience made Jessi very aware that one day he will pass away. Jessi asked her vet what the hardest thing about putting down. The answer, which has received almost 150,000 likes on Twitter, is heartbreaking.
Following Jessi's tweets, people began sharing their heartbreaking stories of losing pets.
Excuse us, we've got something in our eye.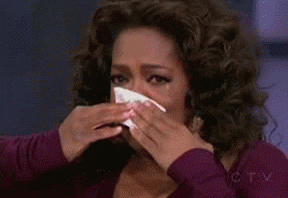 H/T: Bored Panda