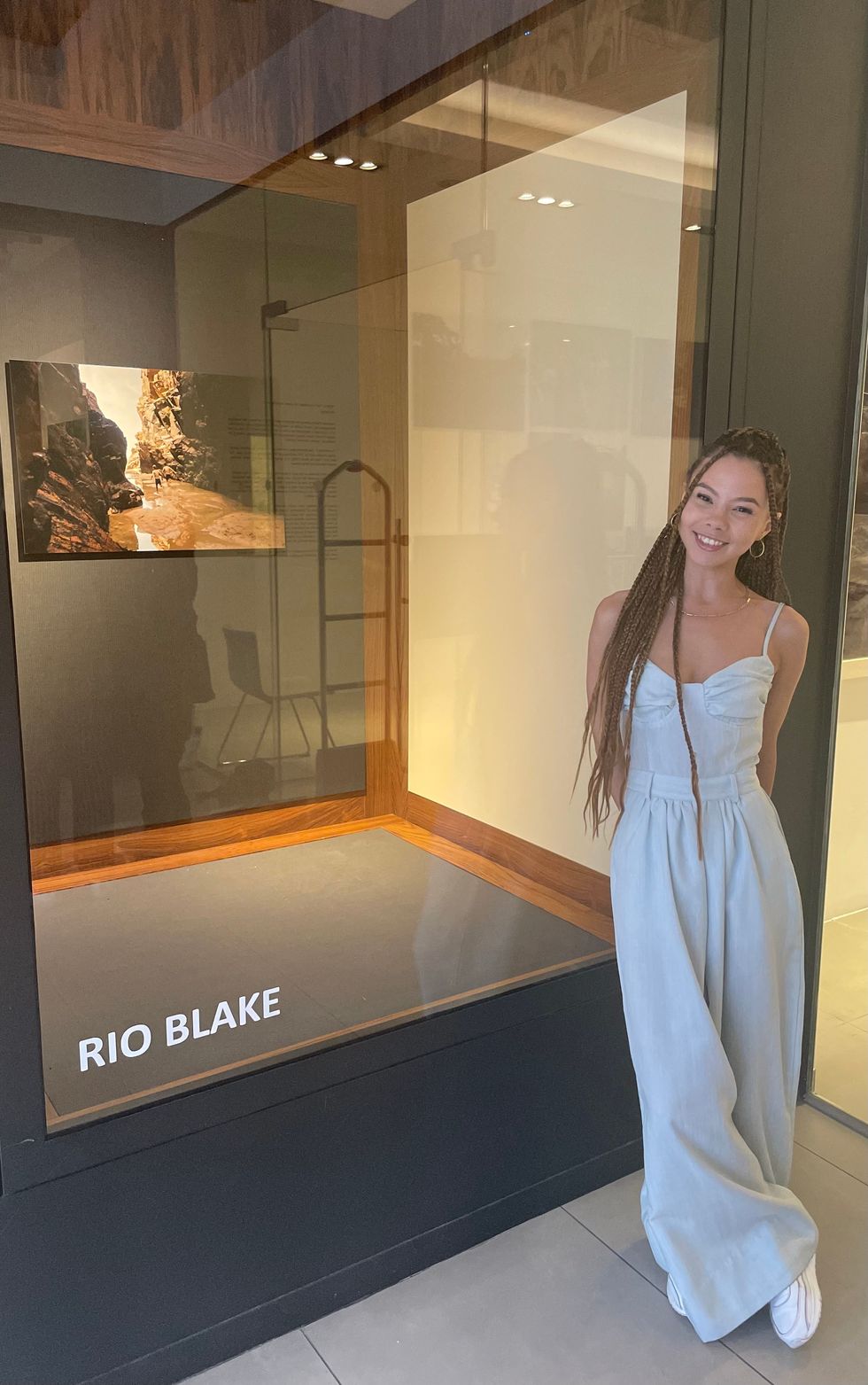 A mixed race photographer is to unveil never-before-seen images which encourage people to see the Notting Hill Carnival "differently" from reports which may associate it with "trouble" at a Black History Month exhibit.
Rio Blake specialises in documentary and portrait photography, and started her journey in the field taking pictures of the Notting Hill Carnival.
"I've been photographing the Notting Hill Carnival since 2014/2015 when I got my first camera," the 27-year-old, who lives in north-west London, told the PA news agency.
"It was just a tiny digital camera and since then, I've always taken a camera to Notting Hill Carnival – it's a moment you don't really want to miss.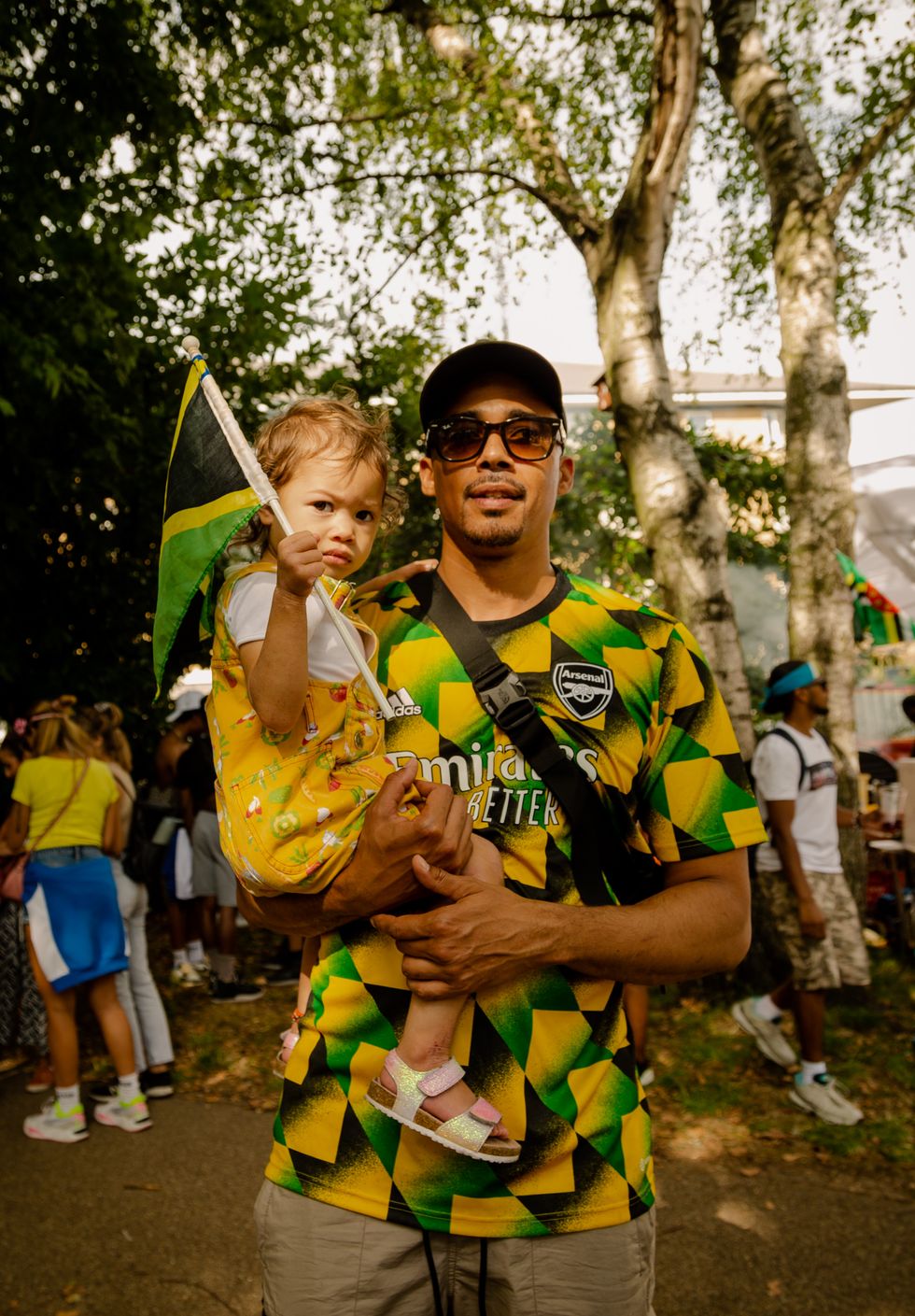 A man and his daughter enjoying the Notting Hill Carnival (Rio Blake/PA)
"My collection is still growing, I've got a whole archive of images and I don't plan on stopping anytime soon."
Over the two days the Notting Hill Carnival took place this August, about 275 arrests were made, with previous carnivals reporting similar figures.
Ms Blake said the carnival can often be "portrayed awfully in the media".
"I think, for me, it's never really been about trying to prove the opposite, but I think my photos do just that, they speak for themselves," she said.
"I've been every year and I've never personally been in trouble or had any altercations of anything like that, and I love bringing my camera and taking photos of everyone there as most people are happy and in a good mood.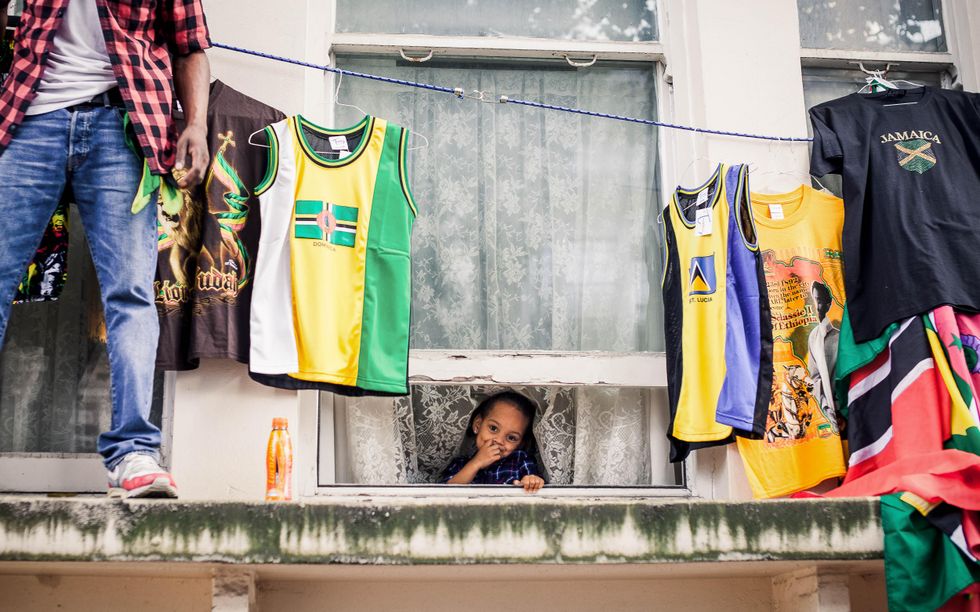 A little girl enjoying the Notting Hill Carnival (Rio Blake/PA)
"I hope my photography encourages people to see the [Notting Hill Carnival] differently and I'd like to think that the majority of people see it as a celebration."
Reflecting on some of her favourite moments to capture on camera, she said: "People on the steps really sums up west London and the carnival, and the way people chill and congregate (at the event) and make for really interesting portraits.
"I love taking photos of the children that go – it really shows the celebration that it is.
"I took a photo of a little girl at the window and she's just smiling – she's like a little ray of sunshine – and it was a really nostalgic moment."
With the Notting Hill Carnival online during the pandemic years, the Londoner who was born to a father from Trinidad and Tobago and an Irish mother showcased some of her standout images from the event at White City House to raise money for the Grenfell Foundation, as part of a group photography exhibit she curated called An Ode to Notting Hill Carnival in 2021.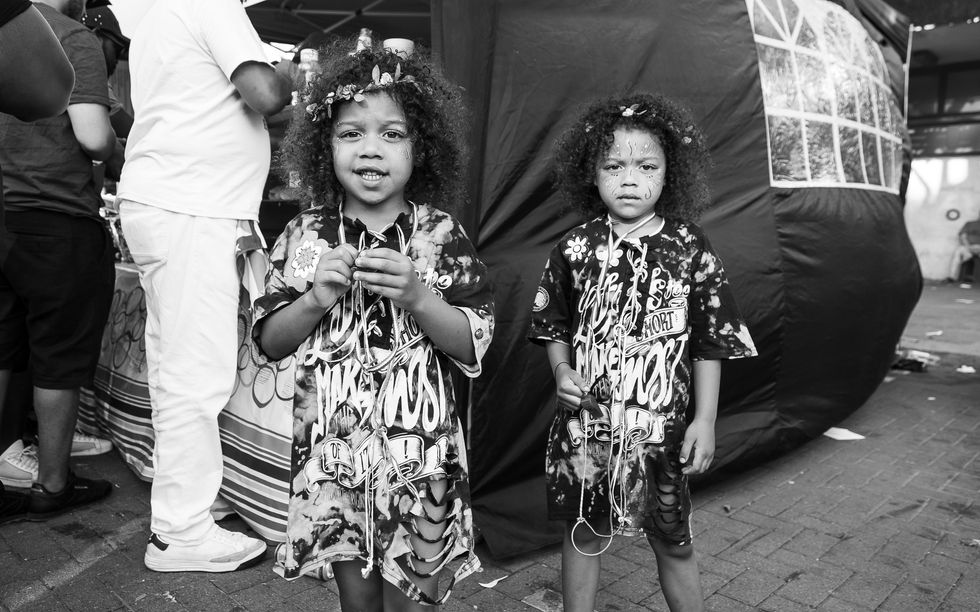 Two little girls at the Notting Hill Carnival (Rio Blake/PA)
"That was myself and 13 other photographers, and we all donated the sale proceeds of the works to the Grenfell Foundation, which was amazing," she said.
"It was to commemorate Notting Hill Carnival when it was cancelled and that was picked up and represented by M&C Saatchi the next year, and it was great to be able to shout from the rooftops about other people's work as well."
Starting on Friday and until October 29, she is to take part in an exhibit called Here & Now: Black History Month Exhibition at Brady Arts Centre, in Tower Hamlets, run by Alternative Arts, where she will unveil never-before-seen images of the Notting Hill Carnival.
She said that being part of an exhibit during Black History Month (BHM) is a "great thing" and she wishes they would happen more often.
"I love being a part of a black collective that's showcasing our work and getting the knowledge of black power out there, I think it's so important," she said.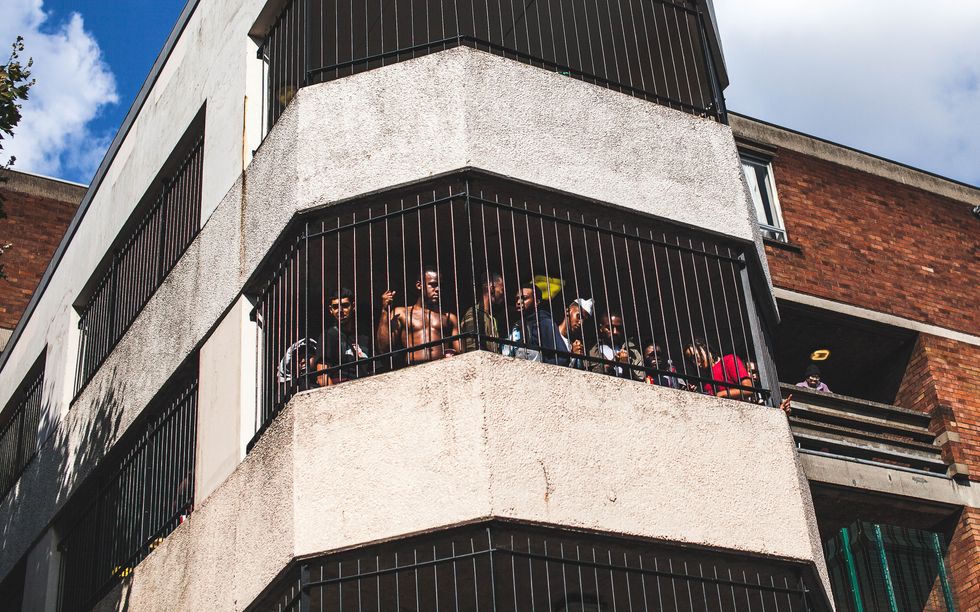 People looking down to watch the Notting Hill Carnival (Rio Blake/PA)
"The here and now aspect really showcases exactly where black people have come from and the contemporary ideas behind it."
Speaking about her journey into the industry, she has credited The Photographer's Gallery, in London, for acting as a "supporting crutch" for "pushing her" and helping her ideas flourish.
She said she has not faced "that much adversity because I am pretty white passing and ambiguous in terms of my look".
"My dad has definitely faced way more difficulties in terms of pursuing his dreams and his career, but I think the fact that he has been through that is why I've been able to be so shielded from it, which I'm really grateful for," she added.
"I feel like there's a lot more opportunities opening up for people of colour, but it's still nowhere where it needs to be and the more people that are out there like Gabriel Moses and those young black photographers who are killing it in the game – that's great for us as a community."