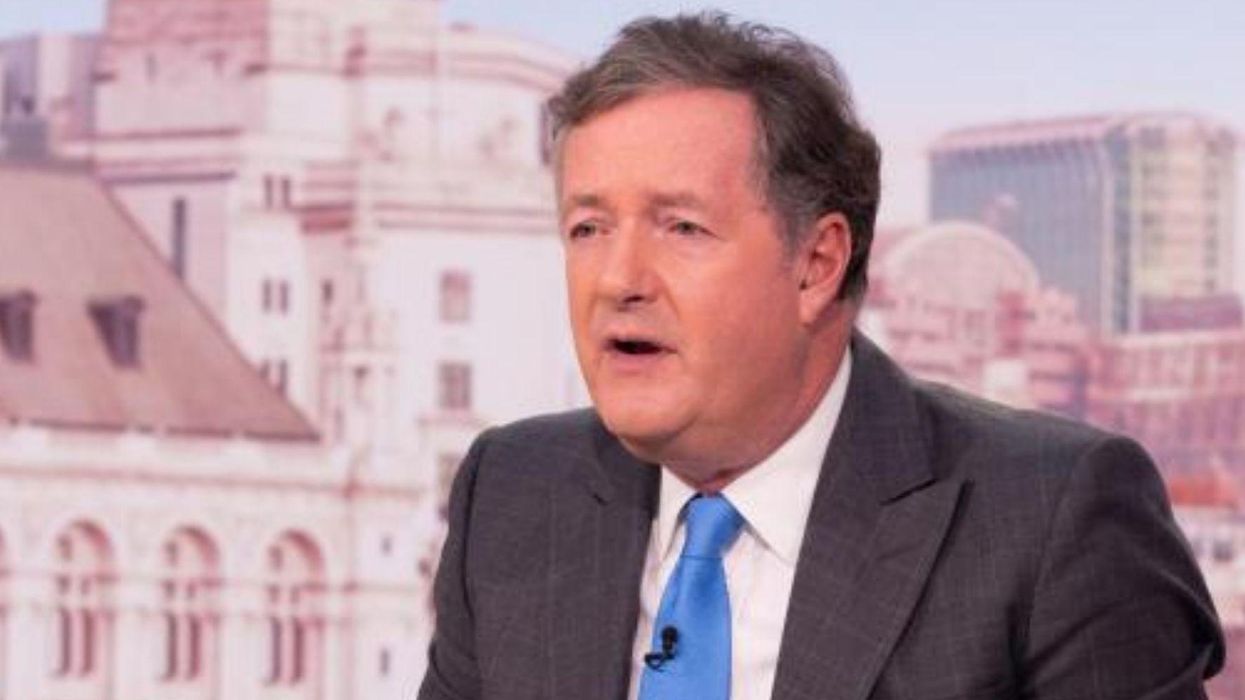 Rex Features
Piers Morgan vowed to get the new coronavirus vaccine on live television – if it's approved – calling out anti-vaxxers as 'Covidiots'.
On Tuesday, the Good Morning Britain host tweeted he would make a deal with all the anti-vaxxers who are "predictably now screaming that they won't have the jab".
To all the anti-vaxxer Covidiots predictably now screaming that they won't have the jab, let me say this: a) If it… https://t.co/pW9Ag87cIH

— Piers Morgan (@Piers Morgan) 1605021503
The so called 'Anti-vax' is movement, or 'anti-vaccination', is a conspiracy theory has become a growing threat in recent years and could seriously derail the fight against the pandemic.
While many anti-vaxxers were unhappy with Morgan's characterization of them, calling the new vaccine a "hoax" and saying "You DO NOT get to make or decide medical choices for me or my family."
The prospect of a new vaccine is welcome by most in a country that is now in its second lockdown. Many people in the comments of the post seemed to agree with him. One wrote, "Piers I'll be at the front if that queue with you. The amount of people who are saying no is genuinely baffling... me."
"People will eat a kebab without knowing any of its contents but refuse a life saving vaccine developed by scientists, produced under heavily regulated conditions and tested. Wow," another said.
BREAKING: The UK records 532 new coronavirus deaths - highest daily total since May 12. This 2nd wave is gathering… https://t.co/V6f33p2c8y

— Piers Morgan (@Piers Morgan) 1605035569
On Tuesday, there was a major vaccination breakthrough after pharmaceutical company Pfizer announced that their vaccine appears to be 90 per cent effective in preventing Covid-19.
Piers' tweet, however, comes after Prime Minister Boris Johnson welcomed the announcement of the vaccine, but remained cautious: "We absolutely cannot rely on this news as a solution".
Speaking at a news conference on Tuesday, Johnson said these are "very, very early days" and "the biggest mistake we could make now is to soften our resolve".
Looks like Piers might have to wait a while before he seals his deal.
MORE: The bizarre ways my smell and taste changed after Covid-19