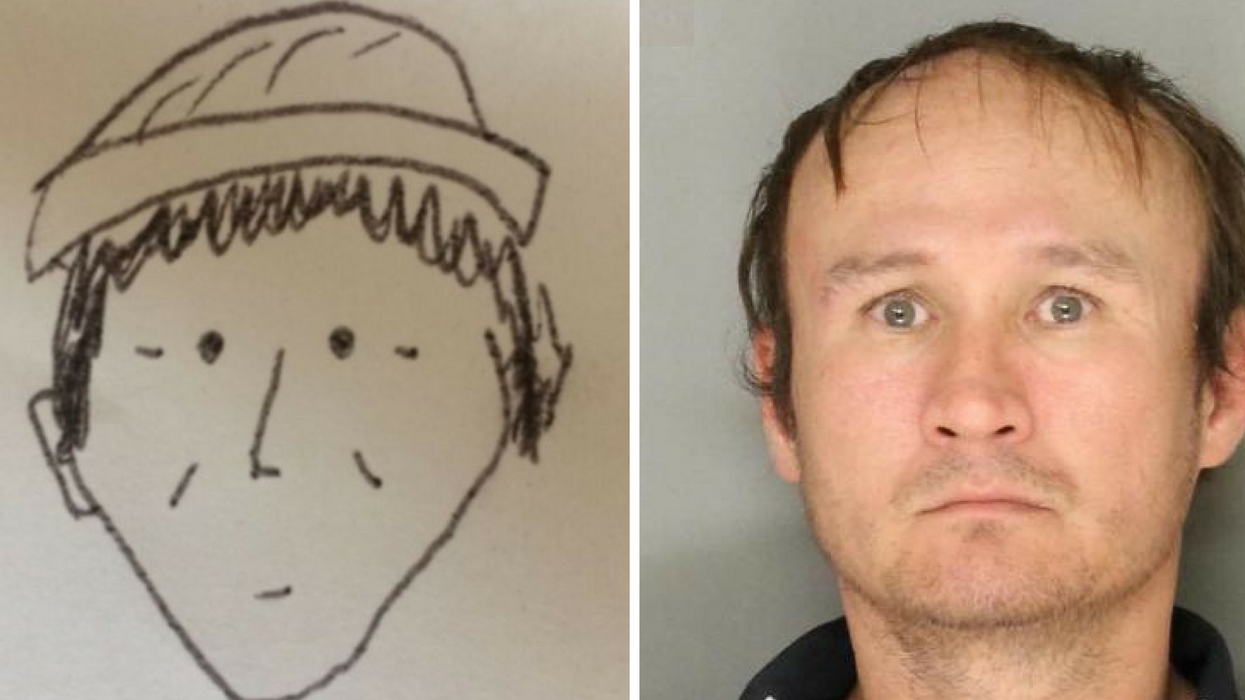 Lancaster City Police Department
This hilarious amateur sketch was drawn by a witness who saw a man allegedly impersonate a stand holder at a farmers market in Pennsylvania.
Lancaster City Police Department says the man allegedly stole cash from the business and shared the drawing online in the hope it would produce some leads.
Amazingly, the sketch actually helped identify a suspect.
It ended up jogging the memory of investigators at the department, who shared a booking photo of the suspect with witnesses at the scene.
The police said in a statement on its website:
After the initial release, some investigators and veteran officers recognised the physical description and modus operandi for the theft suspect.

While the sketch provided by the witness may have appeared amateurish and cartoonish, it, along with the distinctive physical descriptors, jogged the memory of at least one investigator to provide a potential suspect name.
On Twitter, people couldn't believe the image had helped in the investigation:
The suspect was identified as Hung Phuoc Nguyen, 44, and police are now searching for him. They have appealed for the public's help.