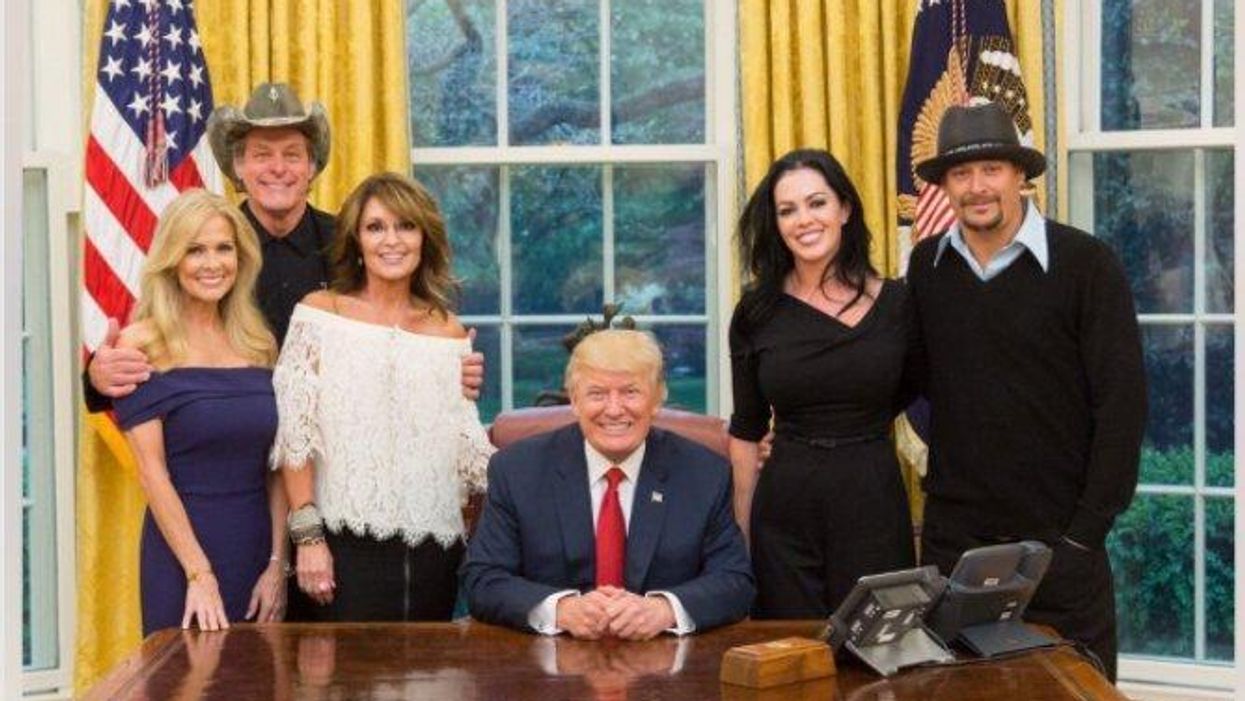 Via SarahPalin on Facebook
This week, President Trump entertained guests Sarah Palin, Kid Rock and Ted Nugent during their visit to the Oval Office.
Now I know just reading that beggars belief, but it happened.
If you're struggling to wrap your mind around it, pity cartoonist Steve Brodner, who drew an almost identical meeting last year for the Boston Globe.
I drew this as a satire last year. Boston Globe. https://t.co/Rm3XJuOuQJ

— Steve Brodner (@Steve Brodner) 1492718939
But wait, it get's worse.
Not only did the picture correctly depict Palin and Nugent together, it also placed the musician's stars and stripes guitar at the meeting... Which is ironically speculated to be made in China.
@themattmcd @stevebrodner And... made in China. Guess Ted isn't a good reader and saw "Indiana" and "USA" and had n… https://t.co/6BEQG1hXru

— 🌱 Elijah Lynn🌱 (@🌱 Elijah Lynn🌱) 1492734778
This is yet another eerily prophetic prediction. The Simpsons can take the rest of the year off.