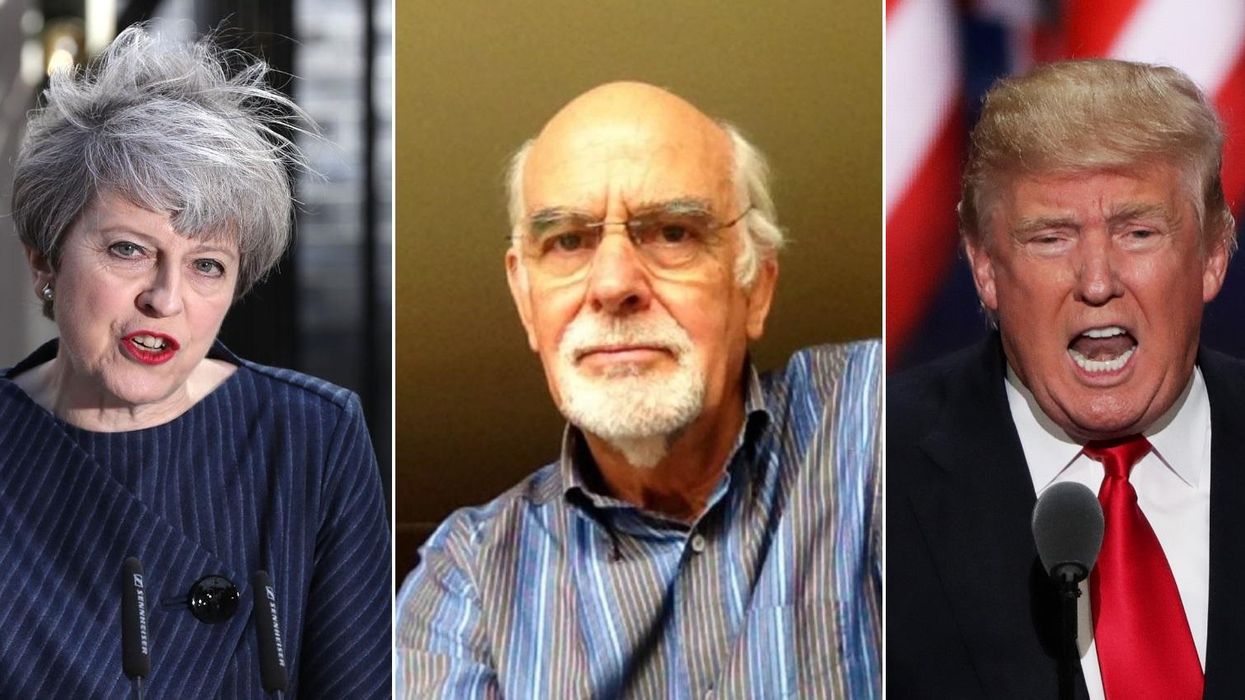 Getty/Twitter/Getty
His predictions of Donald Trump winning the US presidential election and of the British public voting for Brexit have been eerily accurate.
Now, Trevor Kavanagh is weighing in on the snap general election - and it looks like bad news for Jeremy Corbyn's Labour.
Kavanagh, the former political editor of the Sun newspaper, correctly predicted, among other things, that Scotland would vote to remain in the UK in the 2014 independence referendum.
He then predicted - against all conventional wisdom - that the UK would vote to Leave the European Union last June.
Appearing on LBC in November he also boldly, and correctly, claimed: "We'll see a narrow victory for Donald Trump".
He has absolutely hit the nail on the head several times over the past few years.
Bad news for Labour
Picture:
Now he's weighing in on the prime minister's calls for an early general election - and his latest prediction should worry Labour supporters...
The Tories are more than 20 points ahead of Labour — a huge margin likely to widen as the election campaign exposes a party in terminal decline.
It may be good news for the Lib Dems, however...
If anything, the only challenge comes from Lib-Dems who are starting to fill Labour's vacuum. Why give them more time to build support?
But not for the SNP...
As for the SNP, a predicted Tory landslide will silence Nicola Sturgeon's incessant calls for another independence referendum.
Summing up his position on the proposed 8 June vote, Kavanagh said he believes there will only be good times ahead for the Conservatives...
Mrs May will be entitled to claim she speaks for the whole of Britain.
Is Kavanagh gifted with political foresight? Or will he finally miss the mark this year?