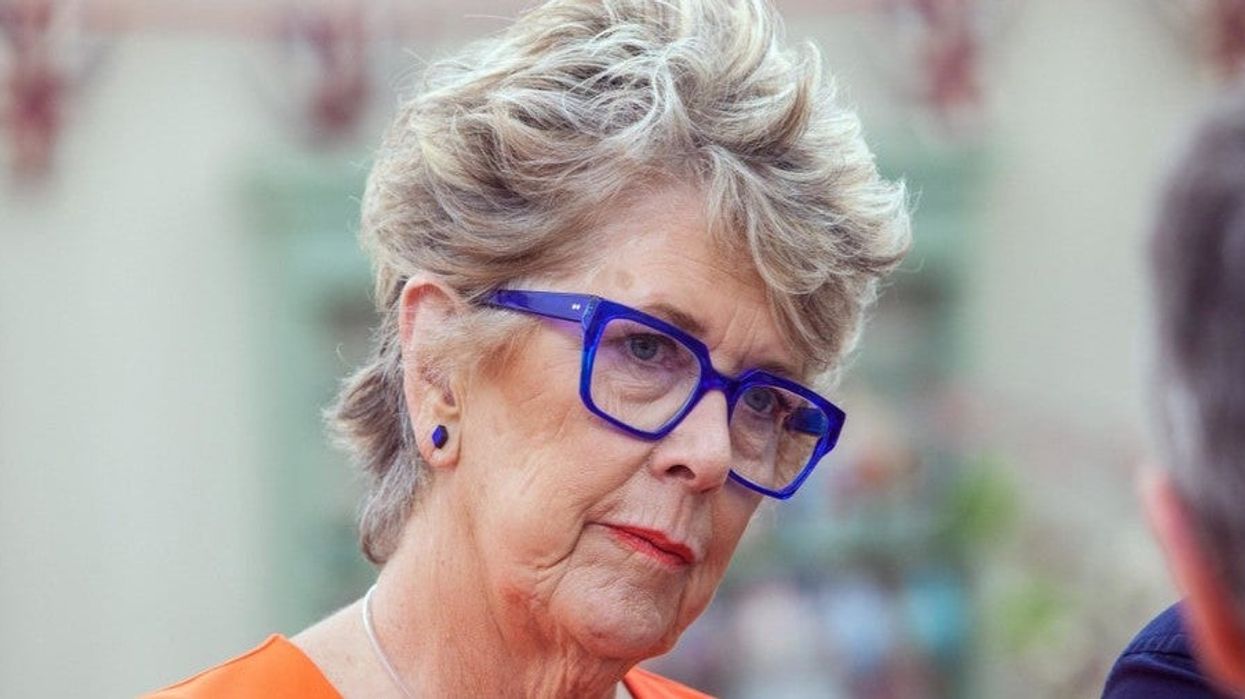 Channel 4
Since the Brexit vote in 2016, there's been no shortage of moments where people who supported Britain's exit from the EU have had a rude awakening to what's coming next.
Remember when Cornwall, which voted to Leave the EU in 2016, realised that the county would miss out on £700m in EU funding? And smug Remainers were all too happy to say "I told you so?"
Well the next instalment in this genre (which pretty neatly sums up the problem with British political discourse since Brexit started dominating our lives) involves none other than Great British Bake Off judge Prue Leith.
Leith went on Twitter to urge her followers to stand by British farmers.
So what's the problem with this?
In normal times, these tweets from a food expert wouldn't seem controversial. But in polarised Brexit times, people have been quick to point out that Leith's actions now might not match up to her voting history.
In 2018, Leith appeared on BBC's Question Time and admitted that she voted to leave the EU.
She said: "There was a life before we were in the EU".
Given a "race to the bottom" in food standards and funding for farmers were two topics Remainers warned about over and over again in the run up to the 2016 Brexit vote, people aren't exactly happy with Leith's intervention here.
In 2016, these warnings were resoundingly characterised by Leave campaigners as "project fear". And as early as this year, the government was still insisting chlorinated chicken would not be allowed on UK shelves, before backtracking on that several months later. Most major supermarkets have pledged not to sell chlorinated chicken regardless.
People who supported Remain in the 2016 referendum campaign have been quick to remind Leith of what they view as a conflict between her views on farming, food standards and Brexit.
Awkward.