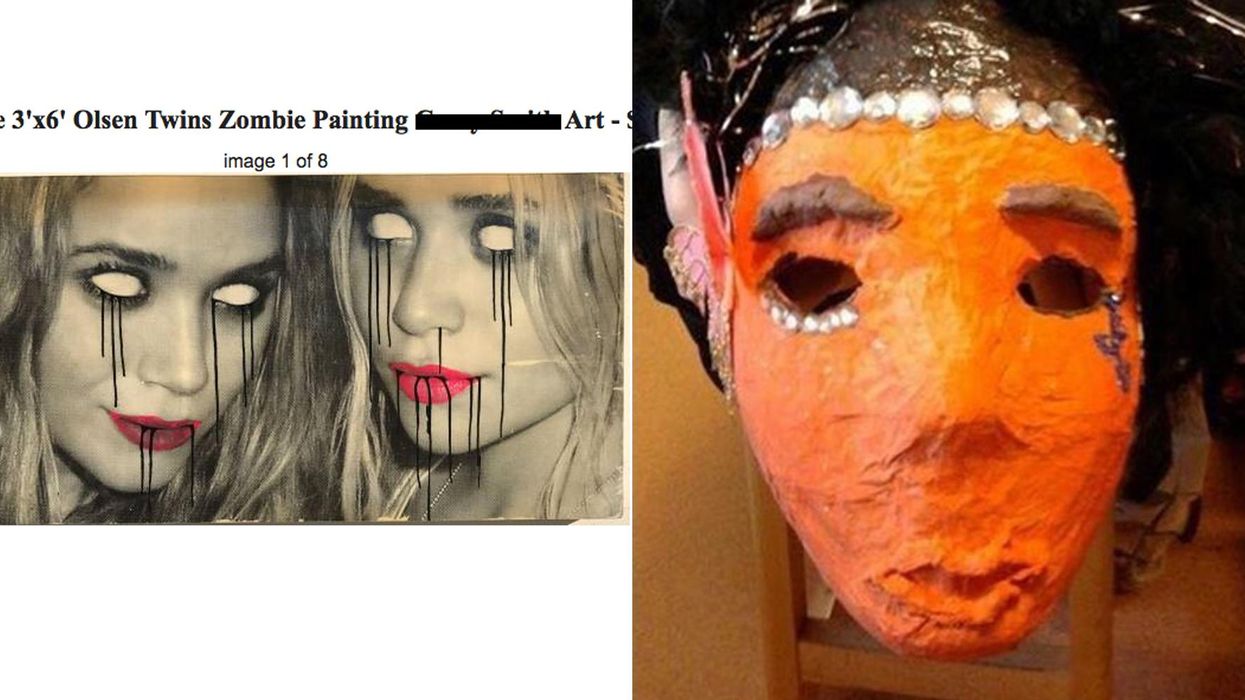 A Reddit collection called "Delusional artists" exists, and yes, it's as bad as it sounds.
People have shared what they deem to be the worst artwork they've seen online.
Like this handmade mask:
And this realistic watercolour piece:
And Olsen twins as zombies, of course:
And this abstract work:
Or how about the perfect man cave addition?
But just remember budding artists: Van Gogh is said to have only sold one piece of art during his lifetime.
If you want some real inspiration, look at these amazing examples of artists revisiting their work years later to reveal how they've progressed, developed and evolved.
Remember, no one is good at something straight away.
More: This Instagrammer is turning the dirtiest cars into works of art