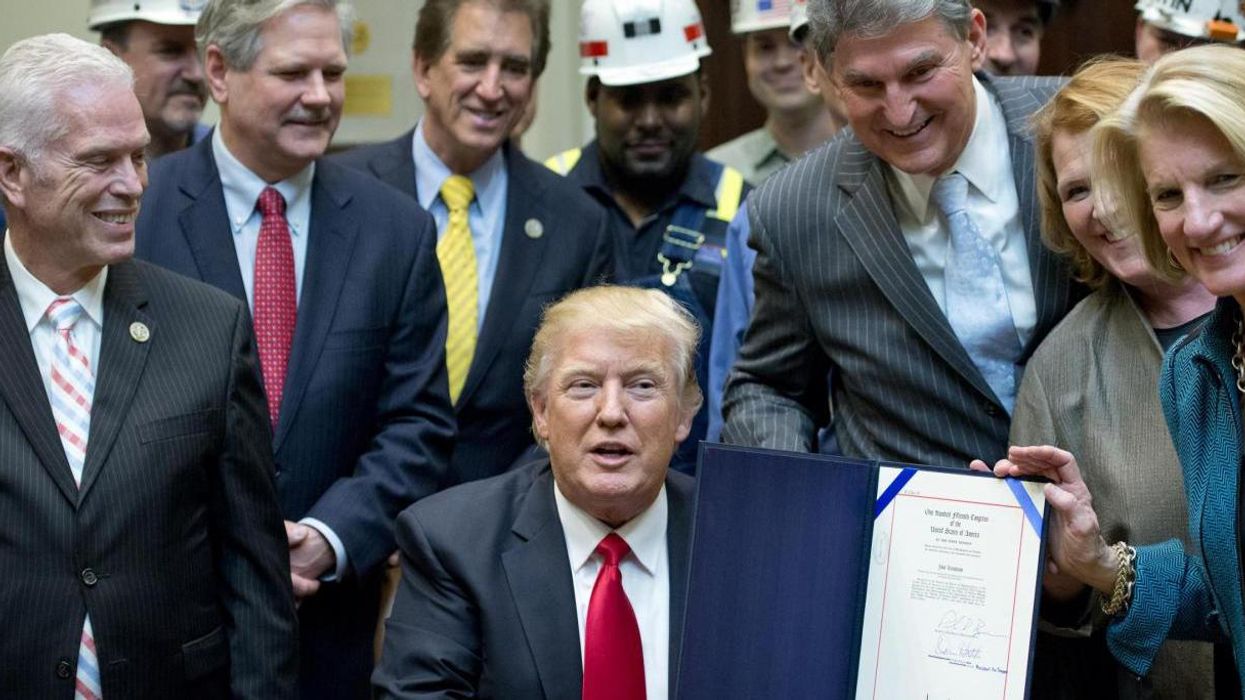 Getty
Freshman congressman Matt Gaetz has proposed to abolish the Environment Protection Agency with a piece of legislation that is just one line long:
The Environmental Protection Agency (EPA) shall terminate on December 31, 2018.
The Republican is attracting major criticism for his almost throwaway proposal which, if it was ever passed, would thrust the US into a legislative sandstorm of epic proportions.
Why is the proposal so contentious?
Firstly, the legislation does not mention how the proposal will affect other federal laws pertaining to the environment. Which is a pretty glaring ommision.
The EPA is a vital branch of the US government, responsible for combating climate change and also acts as a regulatory body for the likes of the Clean Air Act and the Toxic Substances Control Act.
The Clean Air Act reportedly saves hundreds of thousands of lives every year.
Gaetz however, argues that the EPA is forcing Americans to "drown in rules and regulations promulgated by unelected bureaucrats and the EPA has become an extraordinary offender".
Add to that the fact that abolishing the EPA without the repealing the laws that exist in conjunction with it could also present the government with even more new problems.
Donald Trump's appointment of Scott Pruitt, a climate change sceptic, as the director of the EPA has been criticised by many as a major step backwards in the fight against global warming and man-made climate change.
Pruitt didn't allay environmentalist's fears last week during his first speech, when he failed to mention climate change or any negative impact on the environment.
Want to do something about it? Check out this handy guide on how you can make a difference.