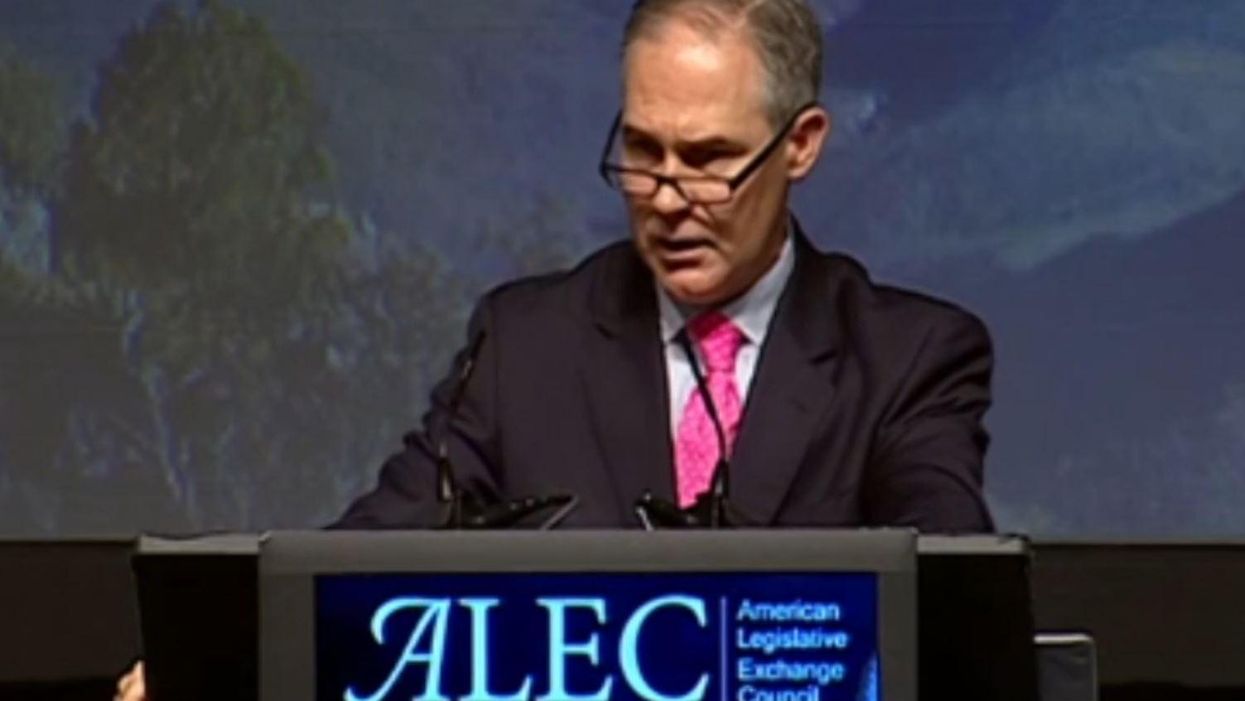 Picture: screengrab
In the latest round of 'Pick My Administration', President-elect Donald Trump has decided on Scott Pruitt as the head of the US Environmental Protection Agency (EPA).
Pruitt's appointment has been interpreted as a step away from reducing carbon emissions. Ken Cook, the head of the Environmental Working Group, told the New York Times:
[It is a] safe assumption that Pruitt could be the most hostile EPA administrator toward clean air and safe drinking water in history.
Bernie Sanders called him a "climate change denier" and "dangerous".
Trump's nominee to lead EPA, Scott Pruitt, is a climate denier who's worked closely with the fossil fuel industry. That's sad and dangerous.

— Bernie Sanders (@Bernie Sanders) 1481140993
There are a number of controversial statements he has made in the past.
1. "If climate change skeptics can be prosecuted for 'fraud' so can alarmists".
Pruitt was a signatory in a letter to the State of Alabama Attorneys General that asked Democrats to stop using law enforcement power against fossil fuel companies. The letter stated that "If it is possible to minimize the risks of climate change, then the same goes for exaggeration. If minimization is fraud, exaggeration is fraud".
2. Pruitt, along with state attorneys general sued over the EPA's intentions to curtail the emission of methane – an extremely harmful gas.
The petition said the regulations were "in excess of the agency's statutory authority".
3. Pruitt told the Financial Times that the White House (under Obama's administration) had an "anit-fossil fuel mentality".
4. He said scientists are in "disagreement" about the connection between global warming and human actions.
Scientists continue to disagree about the degree and extent of global warming and its connection to the actions of mankind. That debate should be encouraged — in classrooms, public forums, and the halls of Congress. It should not be silenced with threats of prosecution. Dissent is not a crime.
Pruitt implies that there is a debate – there isn't. A small, statistically irrelevant percentage – three to be exact – of scientists around the world challenge the idea that the acceleration of climate change is likely due to human activities.
This means 97 per cent of the world's scientific minds agree on the link.
5. In fact, he has referred to the science behind climate change as a "subject of considerable debate".
Scott Pruitt, ladies and gentlemen.