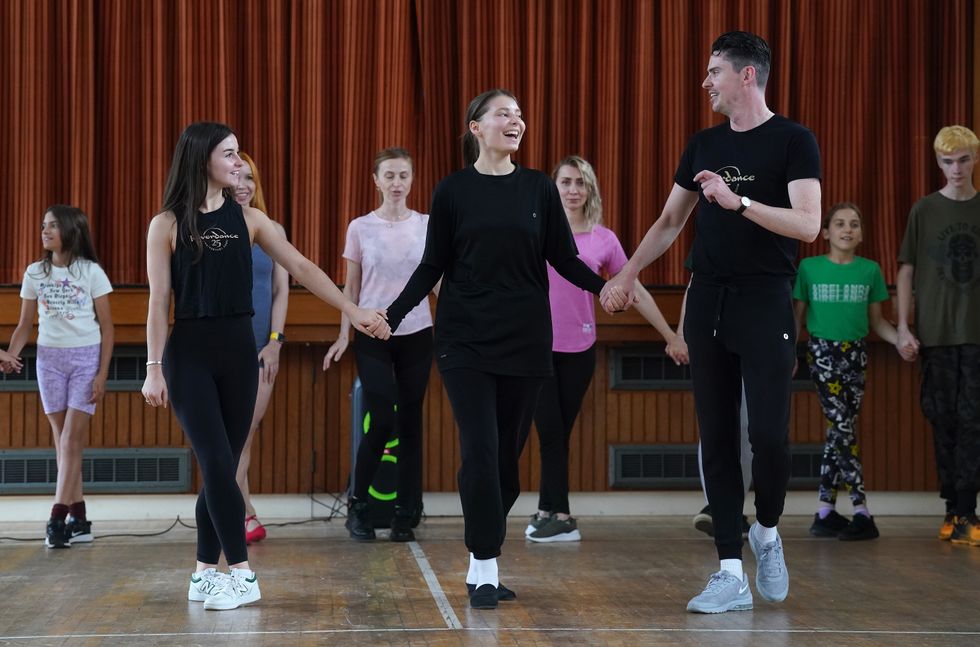 PA Wire/PA Images - Brian Lawless
Ukrainian refugees who have found a love for Irish dancing since moving to Dublin were treated to a lesson of a lifetime when Riverdance stars dropped in to pass on some tips.
The group attends a weekly dancing class in Rathmines Ukrainian Community Centre in south Dublin taken by 17-year-old Kristina Bondarenko.
The schoolgirl, who is originally from Odesa, began teaching herself Irish dancing six years ago using online videos.
Kristina and her mother Oksana moved to Ireland following the outbreak of the war last year and they have lived in Lucan in west Dublin for the past year.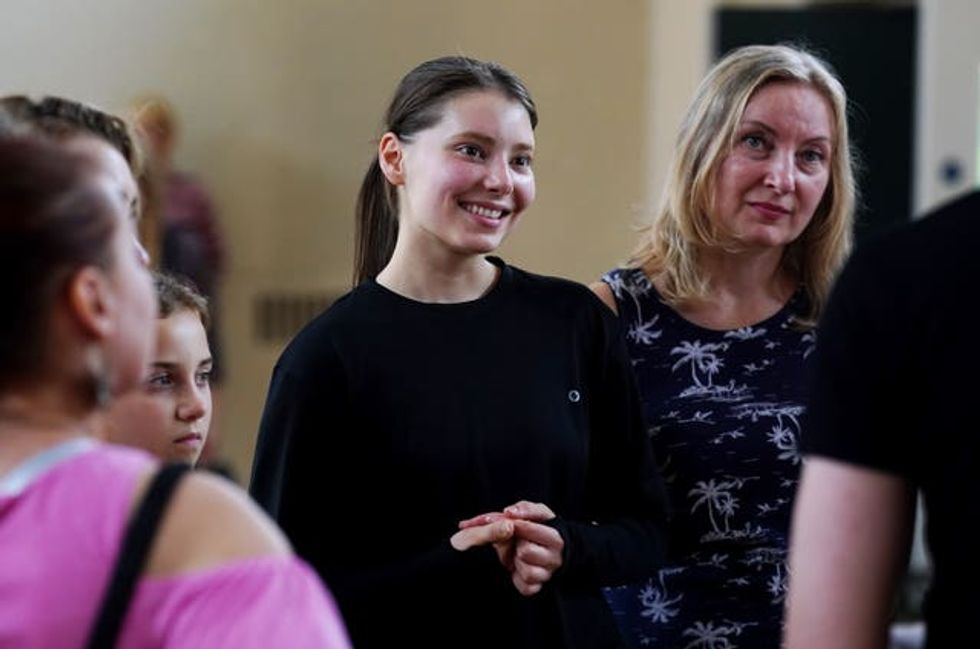 Kristina Bondarenko (centre), from Ukraine, who learned Irish dancing in her native Odesa before fleeing the war (Brian Lawless/PA)PA Wire/PA Images - Brian Lawless
The teenager, who attends St Joseph's College in Lucan, was giving her usual dance class on Wednesday when two special guests joined them.
Dancers Emma Mannion from Roscommon and Jason O'Neill from Belfast are part of the troupe starring in the Riverdance 25th anniversary show at the Gaiety Theatre in Dublin.
The professionals put on a workshop for the Ukrainian Irish dancing enthusiasts on Wednesday afternoon.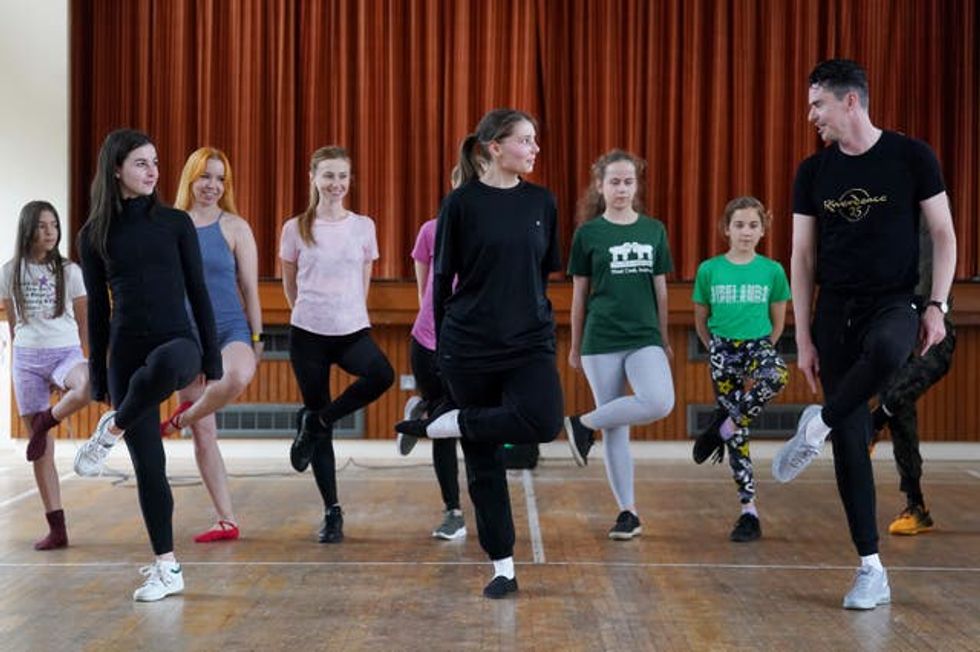 Kristina Bondarenko (centre) takes part in a class with members of the Riverdance troupe Jason O'Neill (right), from Belfast, and Emma Mannion (second left), from Roscommon (Brian Lawless/PA)PA Wire/PA Images - Brian Lawless
"It was so unexpected, it was really exciting. It was so, so nice," said Kristina.
"We were delighted to see real professionals, real Riverdance dancers, it was so good.
"In Ukraine I see Riverdance only on TV or the internet but I have seen the Riverdance performance three times in Ireland, so I was delighted to see them, it was so brilliant."
Kristina said she would one day like to emulate the Riverdance stars and become a professional Irish dancer herself.
"I am training in Irish dance every day for one hour and I really want to grow up and be an Irish dancer," she said.