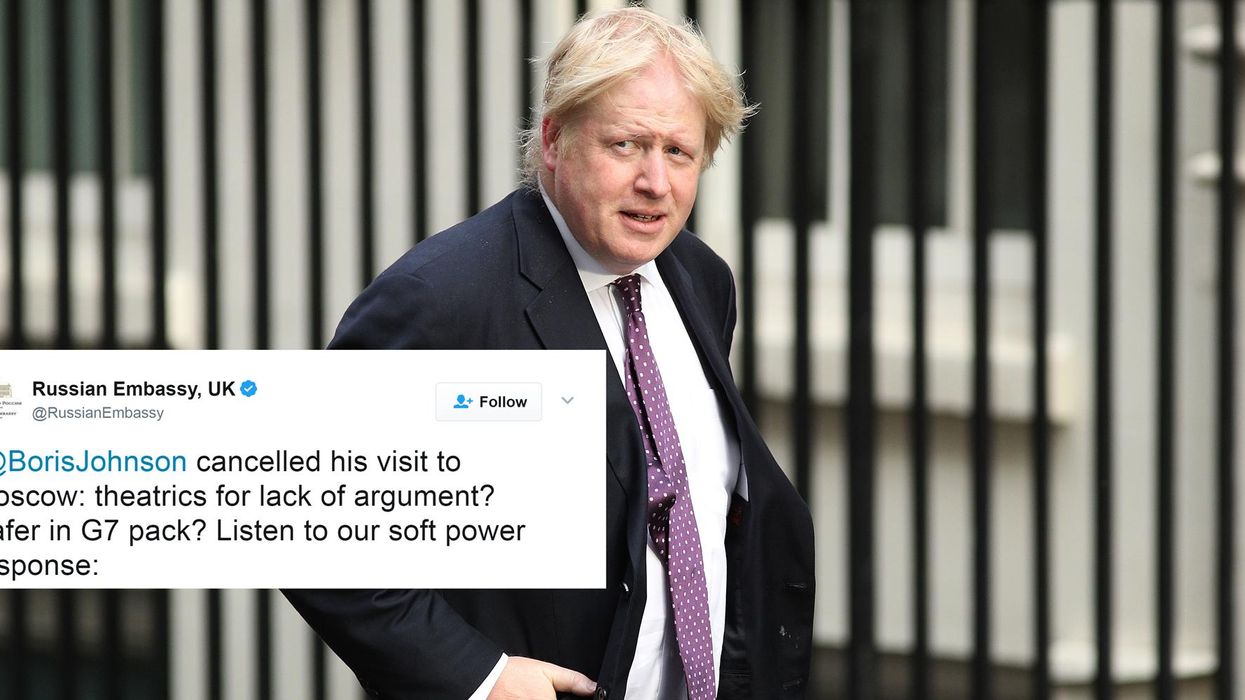 Dan Kitwood/Getty Images
Foreign Secretary Boris Johnson has cancelled a visit to Russia in the wake of the US missile strikes against an airbase in Syria.
The Independent reports that the trip was called off after discussions between the UK and the US. These talks included how the west should handle Russia and President Vladimir Putin's connection to Syria's President Assad.
In a statement, Mr Johnson said:
Developments in Syria have changed the situation fundamentally. My priority is now to continue contact with the US and others in the run up to the G7 meeting on 10 and 11 April, to build coordinated international support for a ceasefire on the ground and an intensified political process.
Adding:
We deplore Russia's continued defence of the Assad regime even after the chemical weapons attack on innocent civilians.
In response to the Foreign Secretary's cancellation, the Russian Embassy in London tweeted:
@BorisJohnson cancelled his visit to Moscow: theatrics for lack of argument? Safer in G7 pack? Listen to our soft power response
Attached to the tweet was a clip of Pyotr Ilyich Tchaikovsky's 1812 Overture.
The piece was written by Tchaikovsky to commemorate Russia's repelling of Napoleon during the Patriotic war of 1812, or the 'Russian campaign'.
The embassy is no stranger to firing a tweet across the hull of a passing controversy or delicate situation.
And have been particularly active in days following the chemical attack on the Syrian people.
It's not just Donald Trump that enjoys a good Twitter rant now and then.