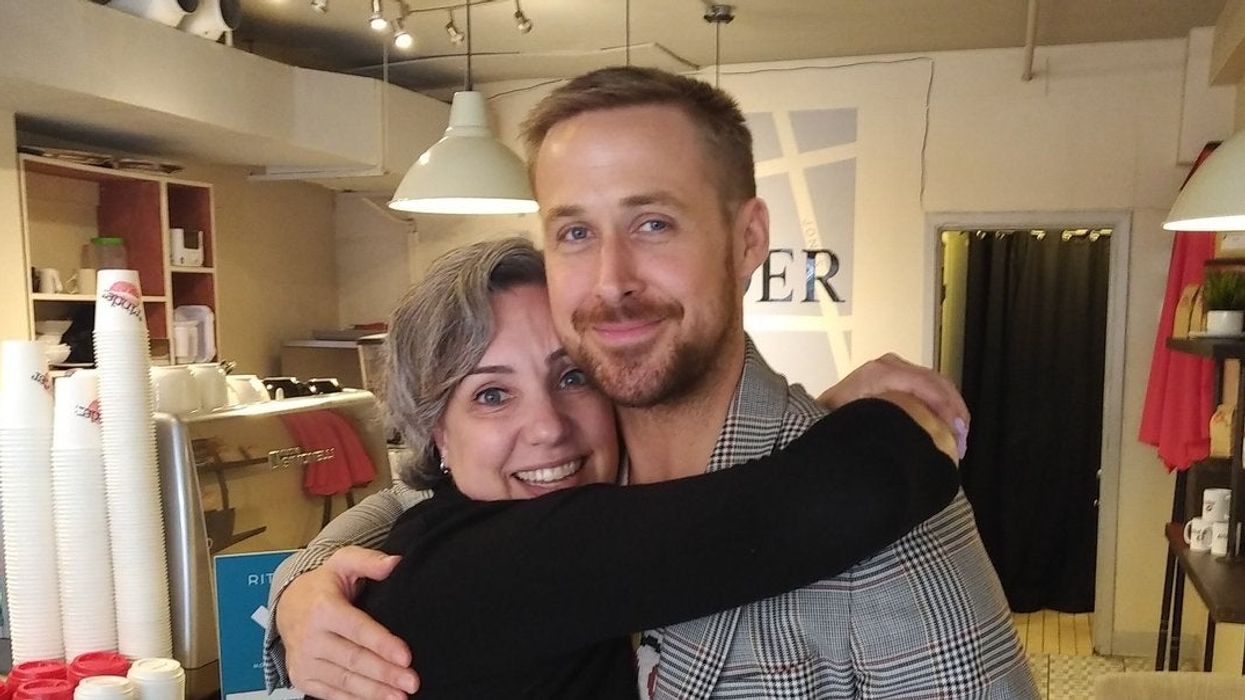 Twitter / @GrinderCoffeeTO
Between Trump's tweets and online trolls, the Internet can sometimes seem like a dark place.
But thankfully a campaign by coffee shop owner Joelle Murray has won a special place in our hearts.
Murray, owner of Grinder Coffee in Toronto's east end, failed to get Idris Elba to visit her café in 2017 during the Toronto International Film Festival. Yet despite this setback, she launched a campaign to get actor Ryan Gosling to visit her coffee shop this year.
The plan quickly gathered pace and was covered by several news outlets.
Soon the story went viral, with the shop posting every day to get Gosling to take notice of them.
Finally, like all feel-good stories, this tale had a happy ending. After catching wind of the online campaign, Gosling dropped by Murray's shop for a cup of coffee.
No, *you've* got something in your eye.