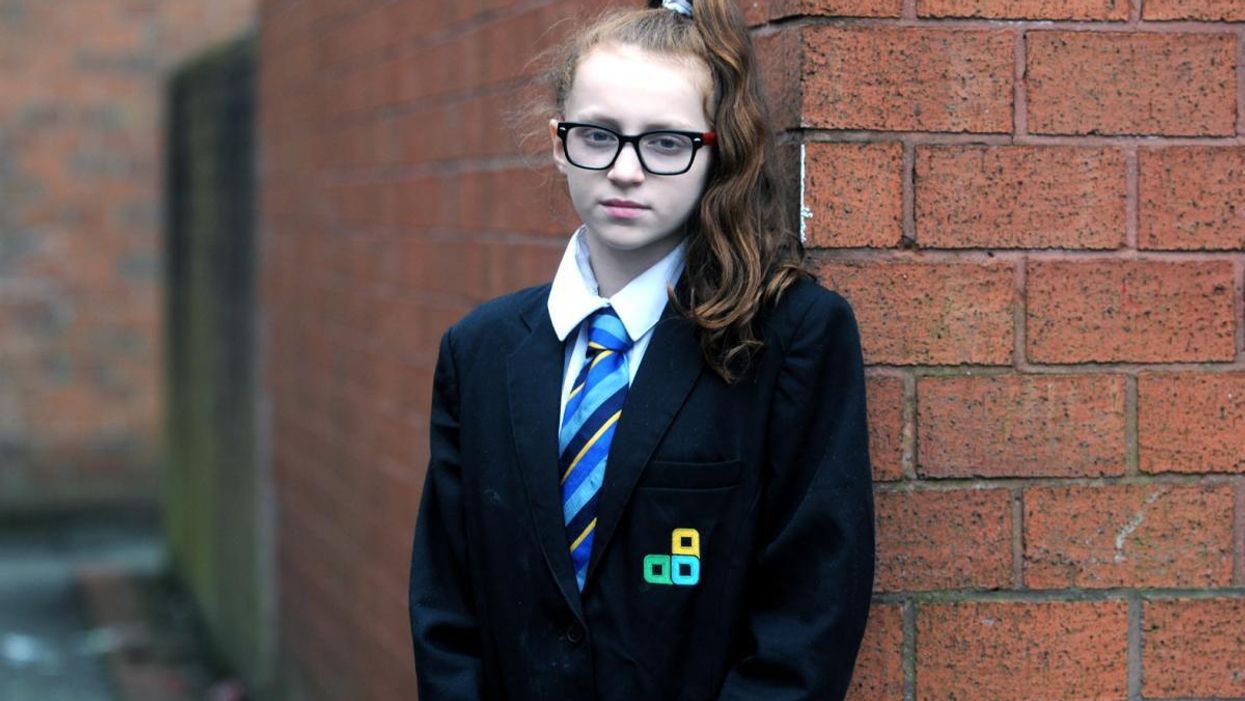 Bolton News / SWNS.com
A devastated schoolgirl claims she was told by a teacher to dye her ginger hair - because 'orange is not a natural colour'.
Furious Nicola Lane, 31, has now complained to staff at Kearsley Academy about the comments to her 12-year-old daughter Paris.
The alleged incident happened on Tuesday last week as the school, near Bolton, Gtr Mancs., continues its uniform crackdown - which some parents have called excessive.
Paris, who lives with her family in nearby town Farnworth, is a natural redhead.
But she says she was walking down a corridor near to the maths department when a teacher caught her attention and told her to return her hair to a 'natural colour'.
Speaking about the incident, Paris said:
"I was walking around school and heard somebody say 'oi', I turned around and said 'me?' I didn't really see him.

"He said, 'you need to dye your hair back', he said 'orange isn't a natural colour'.

"I then left and walked off."
Paris added: "They should concentrate on our learning rather than what we look like."
Mrs Lane then decided to ring the school after Paris told her what happened and a member of staff called her back to discuss the hair issue, the school's new policy about wearing formal-style shoes and a number of problems Paris had been having.
Mrs Lane said:
"I had actually bought her a brown hair dye because she's getting bullied about it.

"She was already upset - she's emotional anyway as she gets called all these ginger names."
She said: "I told (the staff member) about Paris' hair and she giggled and said, 'that's nothing to worry about, we know ginger is her natural colour', but it's not funny to someone who's already conscious of their hair colour."
Mrs Lane then had a face-to-face meeting the following day with a teacher about her complaints and about Paris being told to dye her hair.
Mrs Lane says she has now sent her complaints, including the teacher's comments about Paris' hair, to Ofsted.
A spokesman for Kearsley Academy said:
"It is our policy not to comment about any individual student at our academy.

"We always aim to develop a positive relationship with all parents and encourage those who have any specific concerns to speak with the academy."

An Ofsted spokesman said: "While we do not comment on individual schools, we consider all complaints thoroughly.

"Any complaints received about a school are reviewed and when appropriate assessed to see if any actions are required."
SWNS