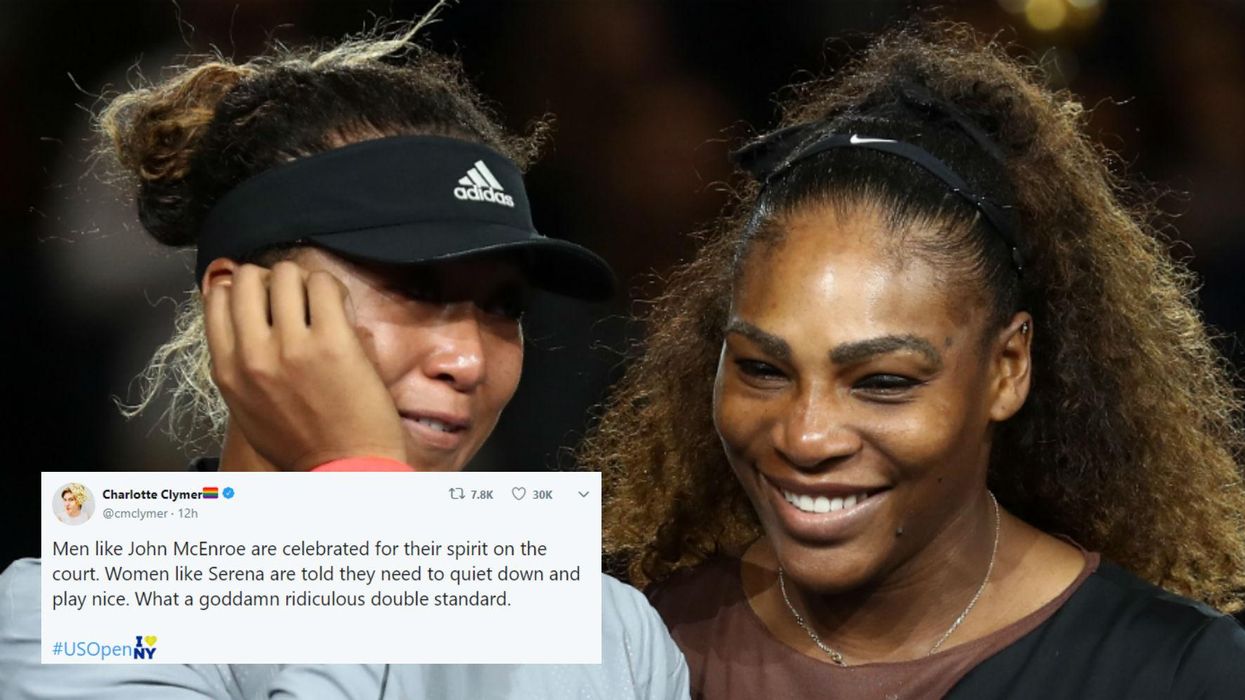 Julian Finney / Getty Images
Tennis fans have been outraged at the way Serena Williams was treated when she 'stood up for herself' during the US Open Grand Slam yesterday, calling out the disparities between the treatment of male and female players.
Naomi Osaka made history by becoming the first ever Japanese player to win a US Open Grand Slam, however her victory was overshadowed by an extraordinary row that occurred between Williams and Carlos Ramos, the umpire.
Williams was given three code violations during the match, some of which she saw as unjust, resulting in her confronting the umpire.
Speaking at her post-match conference, Williams said that she is 'fighting for women's rights':
I'm here fighting for women's rights and for women's equality and for all kinds of stuff. For me to say 'thief' and for him to take a game, it made me feel like it was a sexist remark. He's never taken a game from a man because they said 'thief'.

For me it blows my mind. But I'm going to continue to fight for women and to fight for us to have equal [rights], like [Alize] Cornet should be able to take off her shirt without getting a fine. This is outrageous.

I just feel like the fact that I have to go through this is just an example for the next person that has emotions, and that want to express themselves, and want to be a strong woman. They're going to be allowed to do that because of today. Maybe it didn't work out for me, but it's going to work out for the next person.
After the altercations, Twitter users took to the social media platform to express how there appears to be a 'double standard' for men and women in the game when they show emotion.
One argued that it was an example of the way black women are treated in society.
Others highlighted how differently men and women are treated when showing emotion on the court.
Some said it was down right 'sexist'.
And shared instances of male players using offensive language, with no repercussions.
And that Williams was right to call out the 'double standard'.
Others leapt to her defence.
As always, Dictionary.com summed it up.