Last week, French Open president Bernard Guidicelli didn't like the all-black catsuit Serena had worn in her match.
In fact, the pomp was real when, in a show of hoity toity superiority, he told Tennis Magazine that he would ban her from wearing that outfit next year.
He said:
Serena's outfit this year, for example, would no longer be accepted.

You have to respect the game and the place.
Um, which part of Williams' all-black ensemble is supposed to be disrespectful?
Fans have speculated that the president was body shaming Serena, others accused him of bizarrely policing her attire – so miniskirt is a yes but bodysuit is a hard no?
Nike waded into it, too.
Hmm.
After the match, Williams said the suit was functional and helped with blood clots she developed after giving birth.
The mother-of-one received the feedback and responded accordingly.
Serena won the first US open match. In a tutu.
Designed by Louis Vuitton's Virgil Abloh. Of course.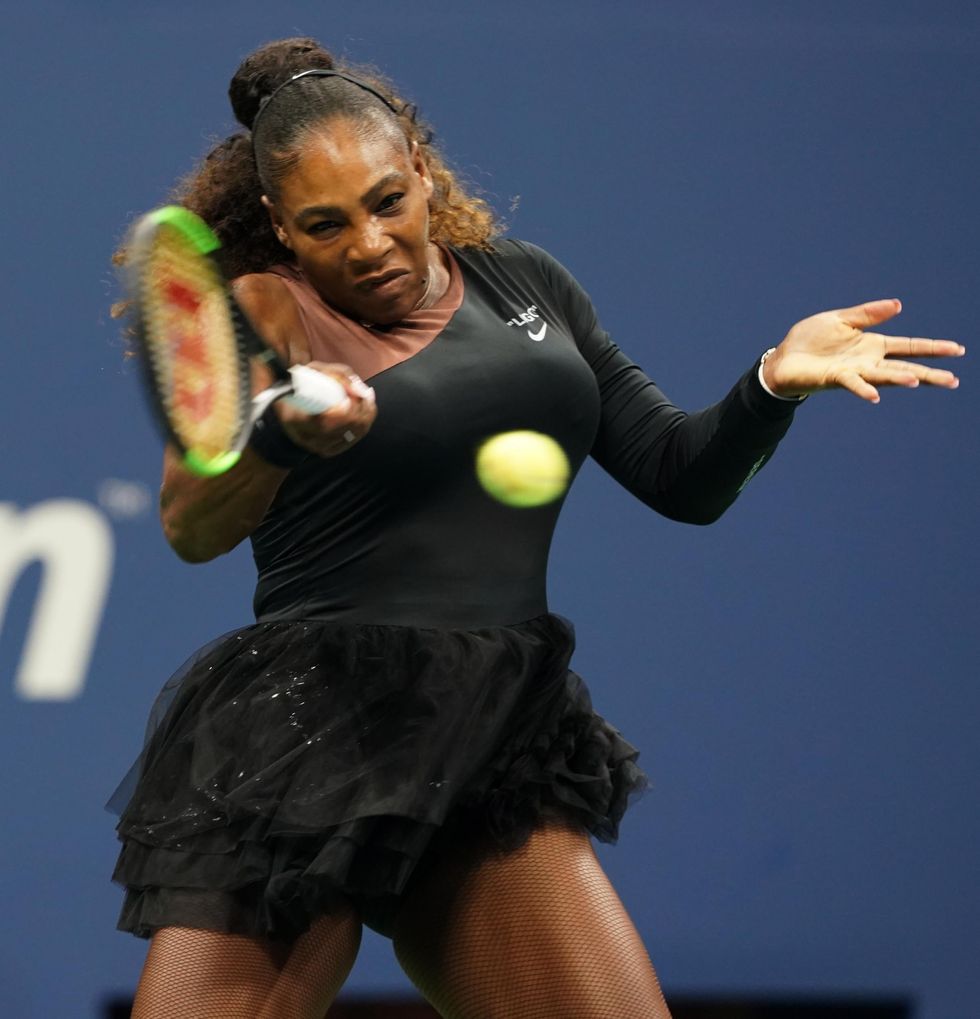 (Picture: Don EMMERT / AFP)
A cute, black tutu.
(Picture: Don EMMERT / AFP)
This is peak petty and we're here for it.