iStock / FatCamera
A viral Tumblr post has provided potentially live-saving information on what to do if a lone service dog approaches you.
Melissa Hope shared a Tumblr post from lumpatronics on Twitter in order to spread an important message:
If a service dog without a person approaches you, it means the person is down and in need of help.
The story was prompted after the original poster suffered a nasty fall. Though they were fine, their service dog assumed they were suffering a seizure and went to fetch an adult as trained. The posted continued:
I went after him after I had dusted off my jeans and my ego, and I found him trying to get the attention of a very annoyed woman. She was swatting him away and telling him to go away.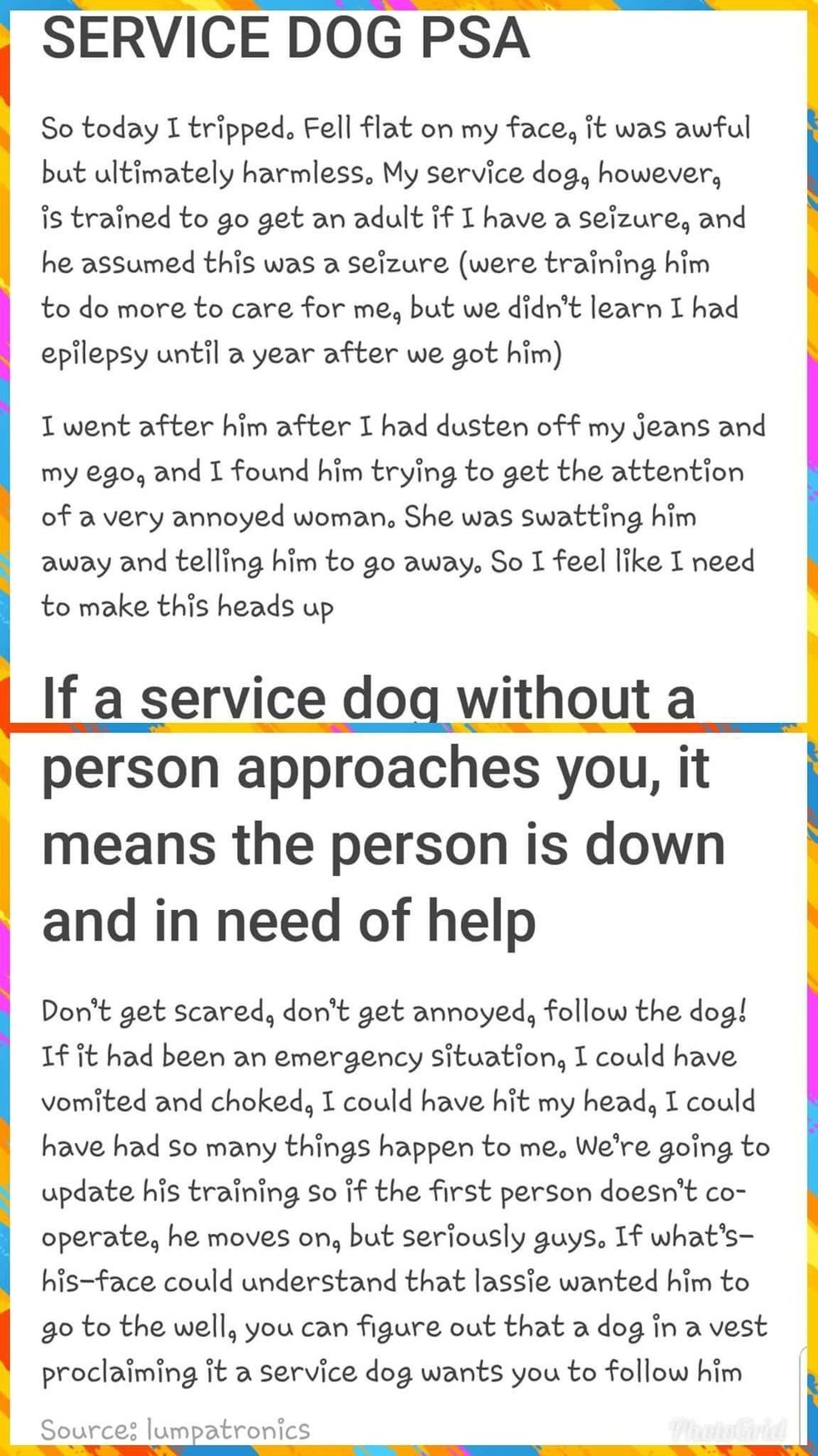 Picture: Tumblr / lumpatronics; Twitter / @lisalett
The post continued:
Don't get scared, don't get annoyed, follow the dog! If it had been an emergency situation, I could have vomited and choked, I could have hit my head, I could have had so many things happen to me.
Having been retweeted more than 120,000 times, hopefully the message is getting across.
People praised Melissa and the initial poster for sharing the explanation.
@lissalet Thanks for sharing this, I had no idea ☺

— @@@Flashytrash (@@@@Flashytrash) 1529261884