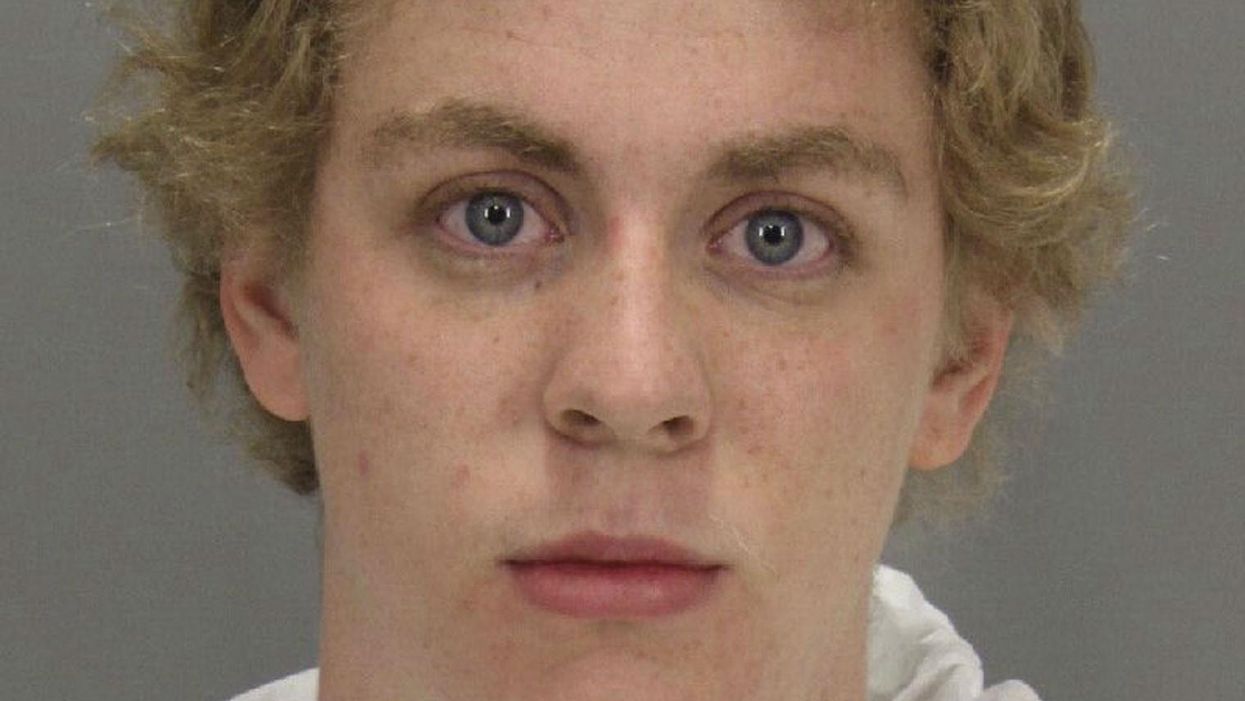 The outcome of a rape case at Stanford University has reignited a fierce debate over the issues of consent and sexual assault.
An eloquent, moving letter that the victim read out to her attacker in court has reached millions of people since it was published last week.
'Emily Doe', as she is known, braved a packed courtroom in Palo Alto to deliver what Santa Clara County District Attorney Jeff Rosen called:
...the most eloquent, powerful and compelling piece of victim advocacy that I've seen in my 20 years as a prosecutor.
In addition, there has been outrage over the leniency of 20-year-old Brock Turner's sentencing. The competitive swimmer, who has since dropped out of his studies, only got six months in jail for three counts of assault, whereas under Californian state law he could have faced 14 years.
In handing down Turner's sentence the judge said he was afraid imprisonment would have a "severe" impact on the competitive swimmer.
The decision has been described as a 'slap in the face' for survivors of sexual assault.
And the victim's letter - where she describes in detail the hell she has lived through since her attack - has not been enough to change the minds of people who refuse to believe that the clever, sporty all-American Turner, with his bright future ahead of him, could possibly be guilty of rape.
Here is just some of the apologism from people close to the case:
1. The victim herself
Turner's childhood friend Leslie Rasmussen said in a court-admitted character reference:
I don't think it's fair to base the fate of the next ten plus years of his life on the decision of a girl who doesn't remember anything but the amount she drank to press charges against him.
2. Alcohol
Turner's sister wrote a letter to the judge which said:
A series of alcohol-fuelled decisions that he made within an hour timespan will define him for the rest of his life. Goodbye to NCAA championships. Goodbye to the Olympics. Goodbye to becoming an orthopedic surgeon. Goodbye to life as he knew it.
3. Party culture
Turner himself said that Stanford's incessant party culture had "shattered" him.
Before this happened, I never had any trouble with law enforcement and I plan on maintaining that. I've been shattered by the party culture and risk taking behaviour that I briefly experienced in my four months at school.
4. It wasn't rape, just "20 minutes of action"
A letter penned by Turner's father Dan to the judge said:
His life will never be the one that he dreamed about and worked so hard to achieve. That is a steep price to pay for 20 minutes of action out of his 20 plus years of life.
5. Peer pressure
From Turner's statement:
One needs to recognise the influence that peer pressure and the attitude of having to fit in can have on someone. One decision has the potential to change your entire life.
6. Political correctness
Also from Turner's childhood friend Leslie Rasmussen:
...where do we draw the line and stop worrying about being politically correct every second of the day and see that rape on campuses isn't always because people are rapists.
7. "Sexual misconduct"
A retired federal prosecutor and friend and friend of the Turner family, Margaret Quinn, said:
If the Court saw fit, perhaps Brock could better serve his future development and that of other young men, in counselling them, speaking to them, warning them about the devastating consequences of a single decision. Brock could have the unique opportunity to mentor students on this complex issue that young people from all over the country will undoubtedly face in their lifetime.
A reminder, since apparently so many people still need it: