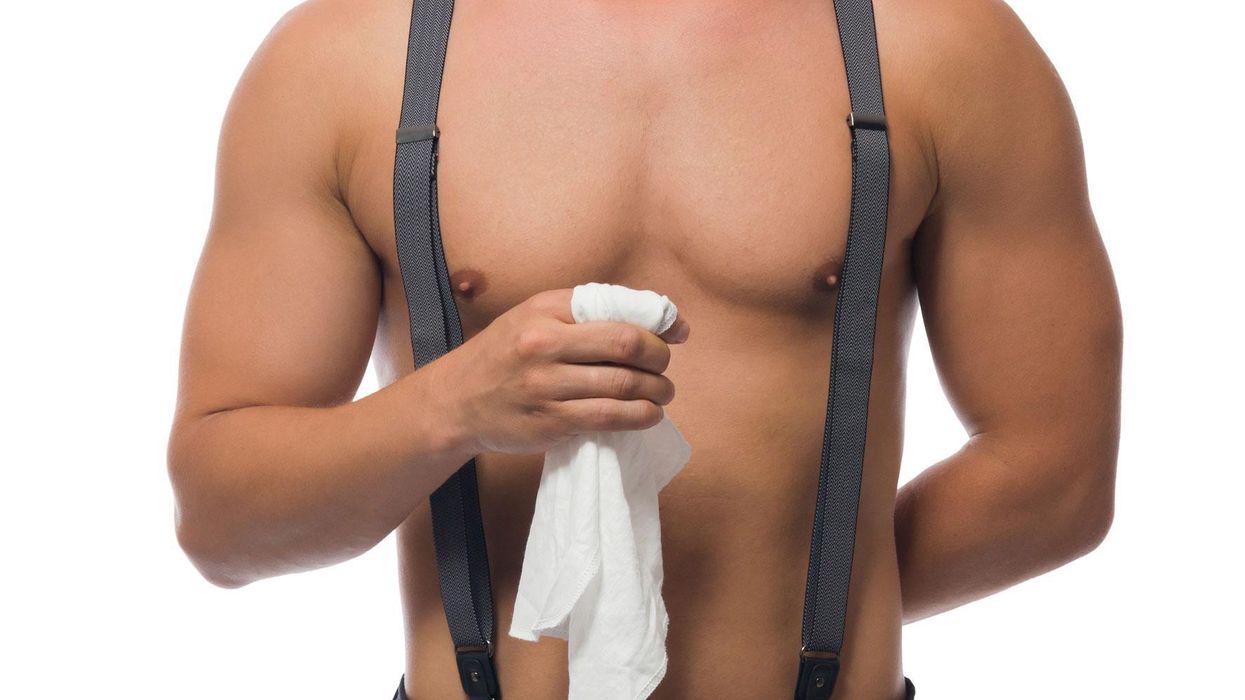 Aleksey Kurguzov / Shuterstock
There has been a desperate, distressed call for men to take their clothes off.
Butlers with Bums are on the lookout for men aged 23 to 40 to mingle with guests and serve drinks – wearing only a bum-less apron, collar, cuffs and bow-tie.
Director of Butlers with Bums, Dan Harley, said he's especially keen on finding "gym enthusiasts and fitness fads" for his company, which is looking for people to work across Borehamwood and Barnet.
Harley is also looking for life-drawing models, the Barnet Timesreports.
He said:
We have a lot of demand for our buff butlers across the UK for hen dos, birthday parties and corporate events, but the shortage has taken a toll on specific areas.

We can offer training for the right candidates to become butlers and life drawing models, you just have to have an ongoing personality and be well groomed.
The website says the butlers offer customers "a cheeky and unforgettable twist to your party".
So step up, guys - you could end up working with Floris: