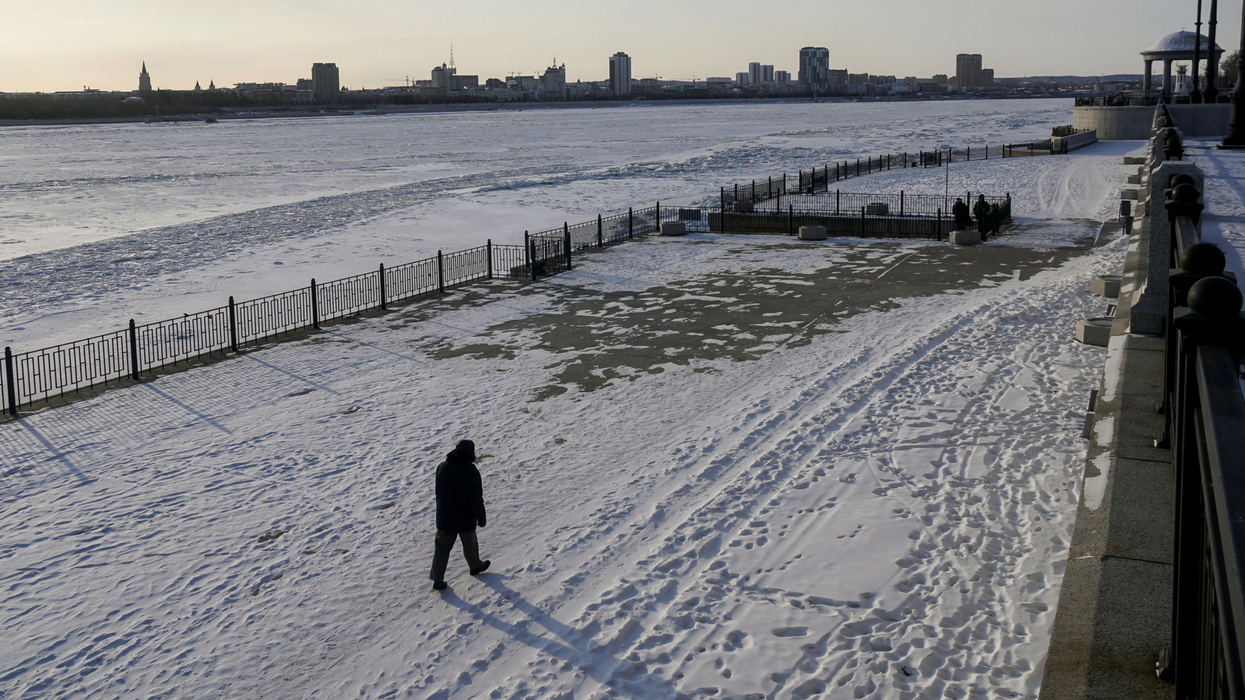 REUTERS/Shamil Zhumatov
Warning: This article contains graphic images
A fisherman was out walking near an icy river in far east Siberia when he uncovered 27 pairs of human hands severed at the wrist and stuffed into a bag, but Russian authorities said the find is not suspicious.
Investigators rushed to the popular fishing spot in the Beshennaya channel of the Amur River in Khabarovsk on Thursday (8 March), The Siberian Timesreported. The man first spotted one hand sticking out in the snow - finding the rest soon after.
Authorities then laid out the hands in the snow and took a photo of it for evidence, which was reportedly leaked to Russian media.
It is understood, however, that Russian law enforcement is not worried about the 54 hands due to a little-known custom of chopping off limbs of unknown bodies for forensic and medical reasons.
Macabre bag containing 27 pairs of human hands found in bag on Amur River island. Mystery over who the hands belong… https://t.co/uCImIqNIr5

— The Siberian Times (@The Siberian Times) 1520537525
The images prompted much speculations online. Some suspected foul play, punishment for theft and others feared body parts had been stolen from the corpses, cutting the hands off as means to prevent identification.
The Investigative Committee of the Russian Federation (IC), an authority that investigates serious crimes, said in a post to Telegram:
The biological objects [hands] found are not of a criminal origin but were disposed of in a manner not provided for by law.
It is not known how old the hands might be, but local media reported that medical bandages were found near the remains raising suspicions they were cut off in a medical institution.
The IC wrote:
Based on the [investigation] results, a legal assessment will be made of the actions of officials of the forensic medical institution in the city of Khabarovsk responsible for the disposal of these biological objects.
The investigation is ongoing.
indy100 has contacted the IC for more information.
HT Metro