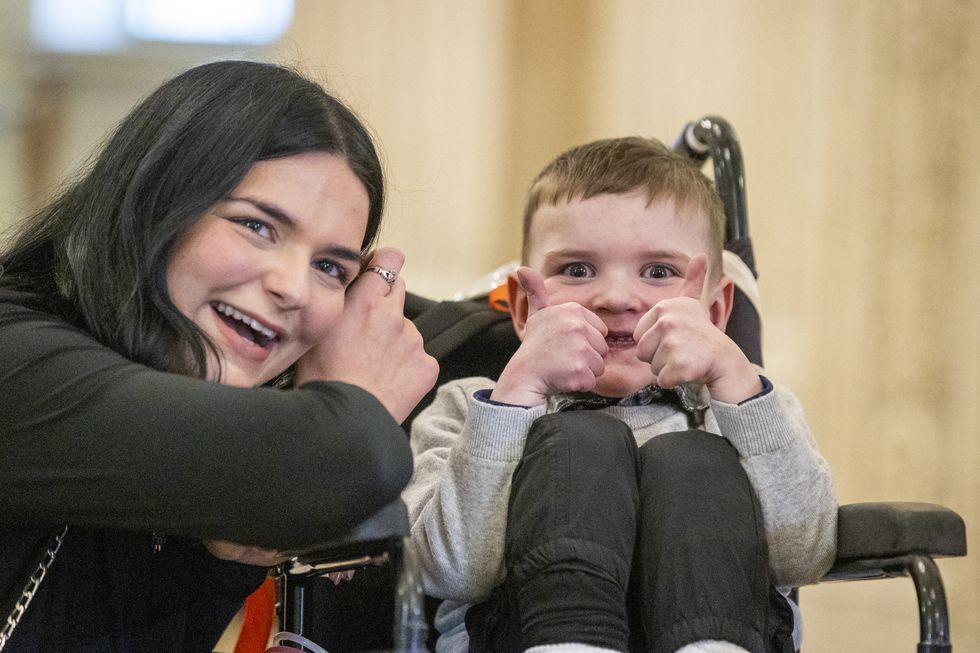 PA Wire/PA Images - Liam McBurney
Rishi Sunak is to personally present a six-year-old boy who is awaiting a heart transplant with an award recognising his "outstanding" contribution to his community.
The presentation to Daithi Mac Gabhann is one of the Prime Minister's engagements coinciding with US President Joe Biden's visit to Northern Ireland.
A new organ donation law for Northern Ireland is named in honour of the Belfast boy in recognition of his and his family's campaign for law changes.
Mr Sunak will meet Daithi and his family as part of the Prime Minister's daily Points of Light award.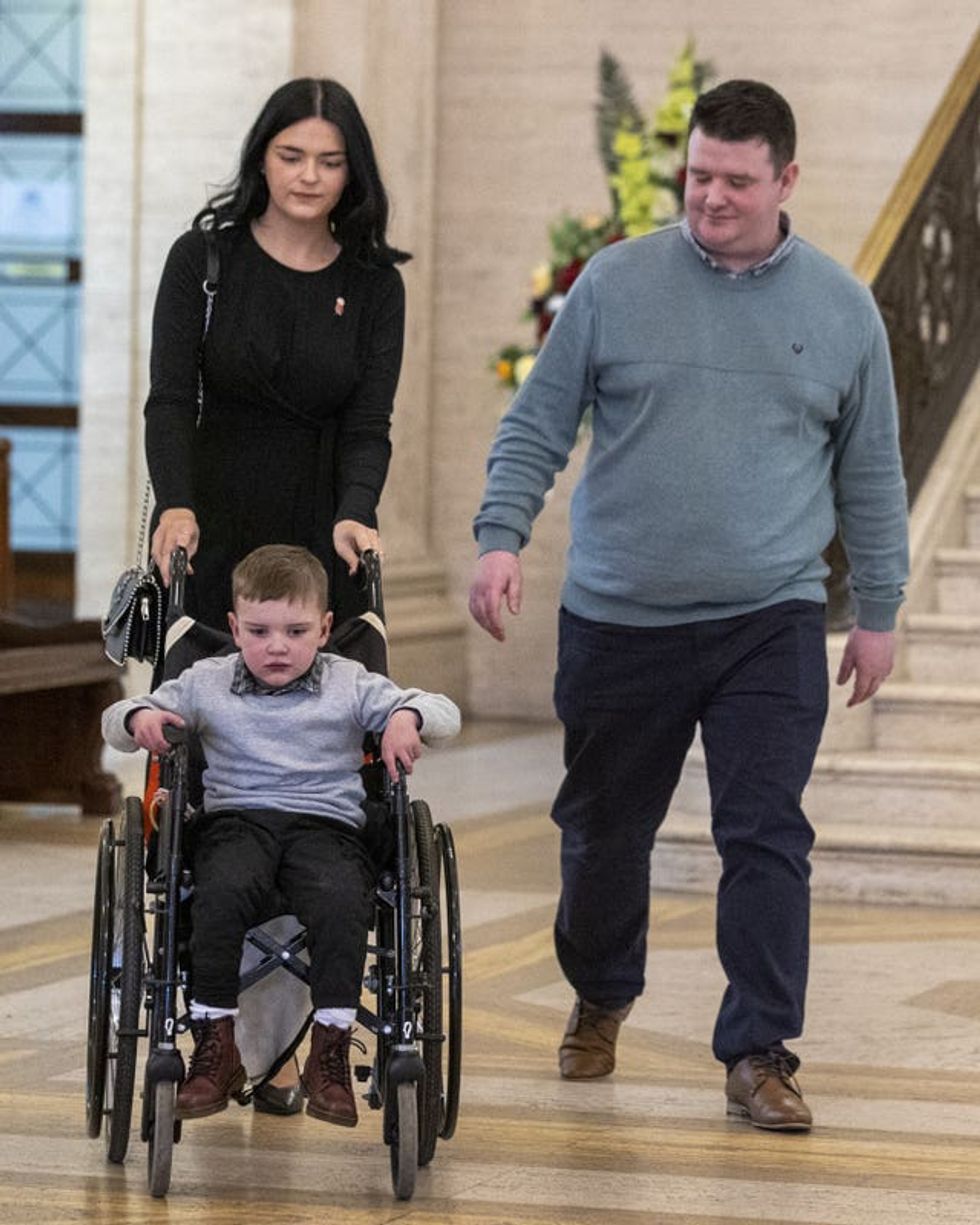 Daithi Mac Gabhann and his parents Mairtin MacGabhann and Seph Ni Mheallain (Liam McBurney/PA)PA Wire/PA Images - Liam McBurney
Number 10 said he will thank the Mac Gabhanns for their "tireless campaigning" for Daithi's Law, which implemented an opt-out organ donation system, bringing Northern Ireland in line with the rest of the UK.
Their efforts prompted the Secretary of State for Northern Ireland's decision to bring forward amendments to the Executive Formation Bill earlier this year, which allowed Daithi's Law to "become a reality and save lives across Northern Ireland", No 10 said.
From June, all adults in the region will be considered potential organ donors unless they choose to opt out or are in an excluded group.
Those excluded from deemed consent legislation are children under 18, people who lack the mental capacity to understand the change in law and visitors to Northern Ireland and temporary residents.
In a letter to Daithi, who is awaiting a new heart, Mr Sunak said: "Every day I write a letter to thank someone for doing something remarkable for others. Today is very special, because I get to thank you.
"The bravery and determination you have shown in campaigning to change the law on organ donation in Northern Ireland is truly inspiring.
"With Daithi's Law you are helping others in your situation to get the life-changing help they need. It is a huge achievement.
Daithi Mac Gabhann (Department of Health/PA)PA Media - Department of Health
"In your father's words: 'Exceptional things happen for exceptional people'.
"I agree with him that you are truly exceptional and so I am delighted to recognise your courage by naming you as the UK's 2029th Point of Light.
"The whole country is with you as you continue your treatment."
Mr Sunak will host his third meeting with President Biden since taking office, where Number 10 said they will discuss the UK and US's extensive and deep relationship, evidenced by collaborative UK and US investment in Northern Ireland's economy and people.
The Prime Minister is expected to use President Biden's visit and his engagements with business leaders and others in Belfast to encourage further long-term investment.
Events marking the anniversary of the Good Friday Agreement will continue into next week, with the Prime Minister making another trip to Belfast to address Queen's University's 'Agreement 25' conference and host a special Gala Dinner to commemorate the anniversary.