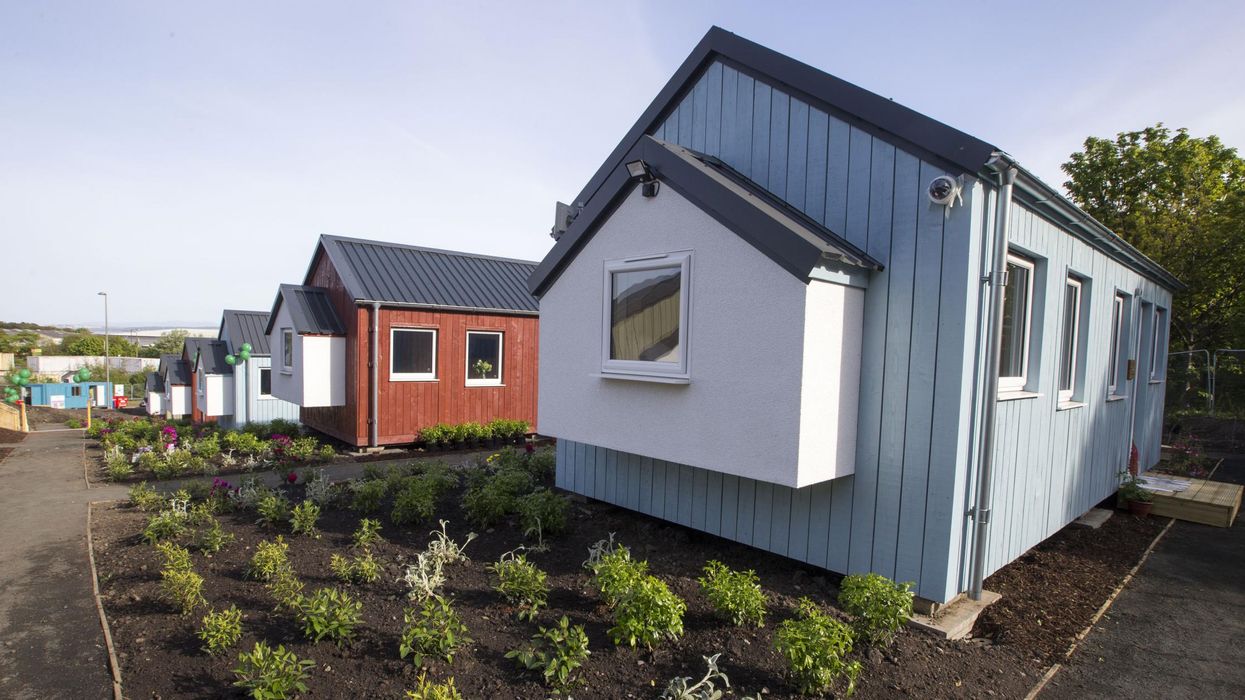 Social Bite Villages
A unique village containing 11 purpose-built two bedroom homes has been opened in Edinburgh, all with the intention of housing homeless people.
The project from the homelessness charity Social Bite is aiming to provide a stable and supportive community for 20 people for the next 12 to 18 months.
The hope is that this environment will help the individuals in preparing for eventual permanent accommodation in the future and is seen as a more viable alternative to hostels, shelters or B&Bs.
The land was donated to the charity by the City of Edinburgh Council which was followed by a ten-month build, proceeded by two years of planning.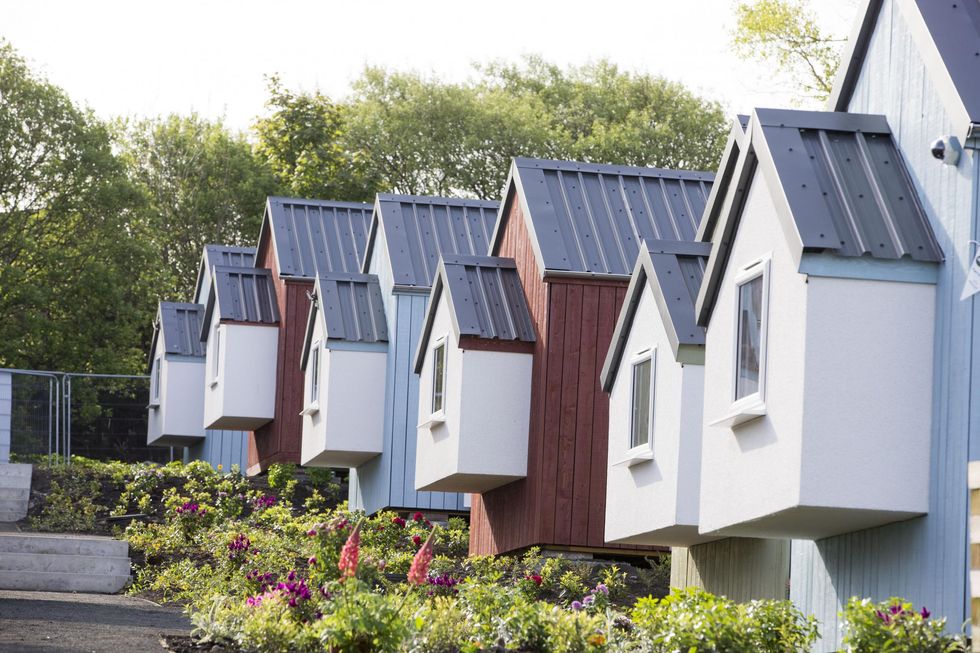 Picture: Social Bite Villages
Combined with their 'Housing First' program - which is helping get rough sleepers into mainstream flats in five different cites - Social Bite is hoping that they can help more than 800 homeless people in the next 18 months.
In a press release, Social Bite co-founder, Josh Littlejohn MBE said:
I am so thrilled to see the project reach completion and it has only happened due to the support of literally thousands of people and hundreds of organisations. There is no one-size-fits-all solution to homelessness and what we're doing at the Village is developing a viable alternative to the unsupported, substandard and expensive temporary accommodation models that are prevalent within the homelessness system such as hostels and B&Bs.

The project has utilised vacant council-owned land with a beautiful pre-fabricated house design to create a bespoke community environment. When the first residents arrive next month, they'll become part of a safe, positive and supported community. The Village's on-site support staff, led by the Cyrenians, will encourage people to support each other towards a happier, healthier future in a place of belonging, security and hope.

We see the project as part of a jigsaw of solutions required to tackle the issue of homelessness and it will sit alongside our Housing First program which will see 800 mainstream homes across five cities in Scotland given to rough sleepers over the next 18 months.

The Village wouldn't be happening without the incredible support we've received every step of the way. Whether it is everyone who slept out for us over the last two years and raised funds or the 100+ companies who have backed the construction of the Village with pro-bono support – I am truly grateful. Special thanks must go to Cruden Homes and Gill Henry for directing the overall project, Cornhill Building Services for dealing with the day to day build and Itison for their continued fundraising support.
Those who will live in the houses will be selected by Social Bite's charity partner Cyrenians who will be working with people currently living in unsupported temporary accommodation and need assistance in breaking out of the habit of homelessness.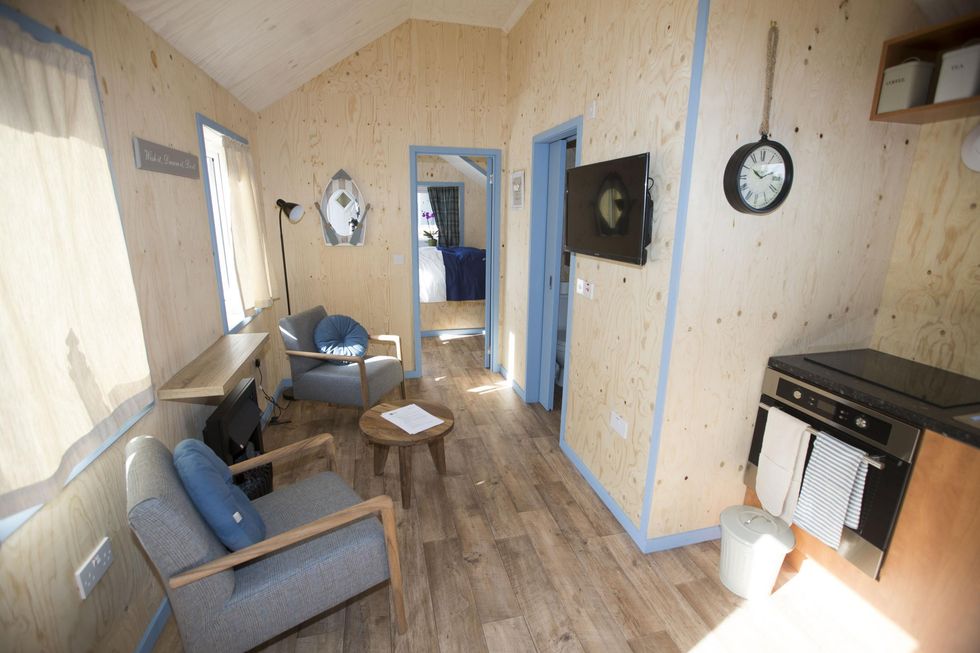 Picture: Social Bite Villages
Three people have already been selected to become residents of the new village. They are Ryan, Michael and Henri. In a statement, Ryan explained what this opportunity means to him.
I am currently Homeless and looking for ways to improve my mental health; I feel that my current state of isolation is hindering this and that being part of a community would be very helpful.

I would like to live in a community environment as I feel this will be relaxing and supportive. I am looking for stability to help me move forward. I enjoy working with others towards common goals.
The homes were designed by architect Jonathan Avery and come complete with two bedrooms, a shared bathroom, a lounge and kitchen.
A communal building is also on the site where residents can eat together, socialise and work as well as receiving personal support. Staff from Cyrenians will also be present to help any residents throughout their stay.
The village is expected to remain at the site in Granton for the next four years be can be relocated should the area be required for another use in the future.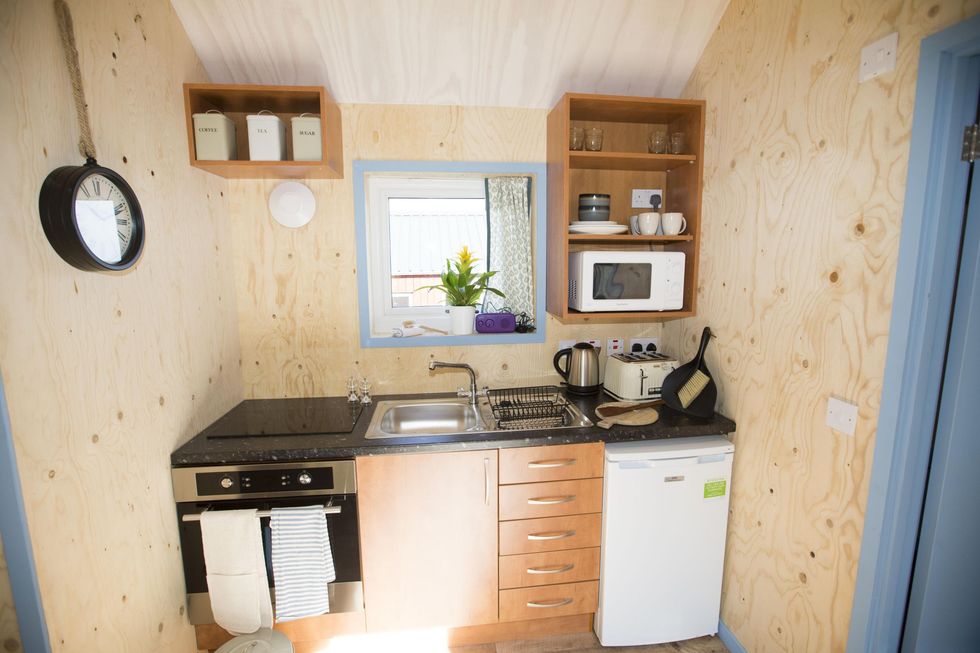 Picture: Social Bite Villages
Angela Constance, the SNP Cabinet Secretary for Communities, Social Security and Equalities, who opened the village earlier this week added:
We have a shared ambition with Social Bite to see everyone with a warm and safe place to call home, alongside any support they may need.  

Social Bite has done a huge amount of work to raise awareness of homelessness and directly tackle the issues, as today's innovative initiative shows. Our Homelessness and Rough Sleeping Action Group, of which Josh Littlejohn is a member, is making important recommendations on how to eradicate rough sleeping and end homelessness. 

Building on the good work that is already happening, the work of the Action Group and with our £50 million investment, we have a great opportunity to go further and faster to reduce homelessness and ensure support for people in the right place, at the right time.
If you would like to learn more about Social Bite and Social Bite Villages please visit their official websites.