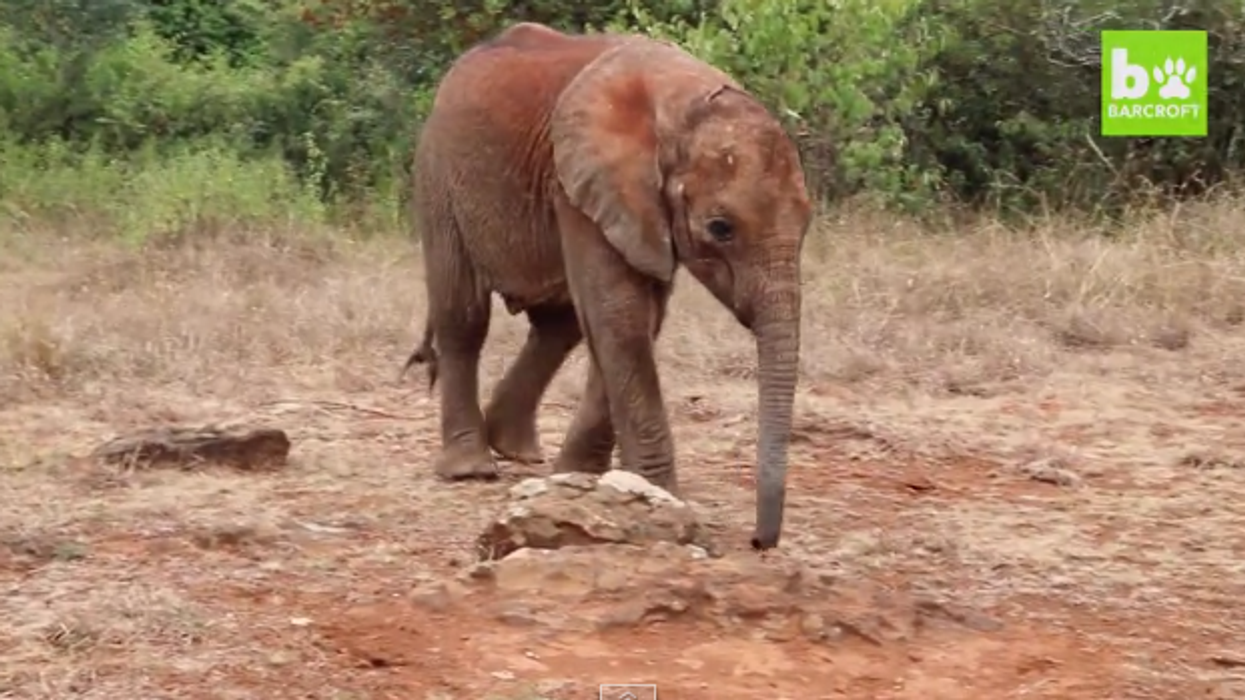 Barcroft Media
An elephant calf has been saved from starvation after being separated from her family.
According to a video published on Rumble, the six-month-old elephant could barely walk when she was found.
She was rescued by the David Sheldrick Wildlife Trust, and quickly rehydrated as she was transported to an elephant nursery in Nairobi.
Picture: Barcroft Media
She is now in a rehabilitation programme - and is now looking much healthier.
Experts say it will take some time for her to mourn her lost family.
Sadly, it's thought elephant spearing could be responsible for her family's disappearance.
The full video can be seen here.