There's nothing quite like watching an awkward video on YouTube.
And what's more awkward than a first kiss?
Absolutely nothing.
Six YouTubers, four homosexual and two heterosexual men got together and decided to make a video of them kissing.
They began by sharing anecdotal and popular ideas about platonic relationships men have with one another.
The young men spoke briefly about the social taboos related to heterosexual men and physical intimacy.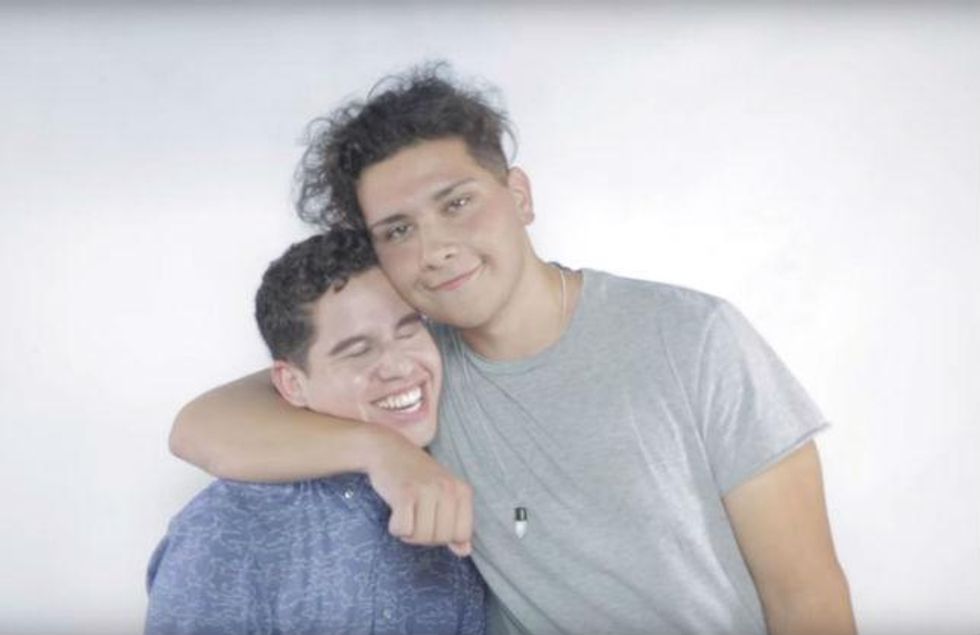 The four men - Elijah, James, David and Brodie - had never kissed men before...
They decided to try it out, partially out of curiosity and to make a point about sexuality.
And then...
They did. They kissed a lot.
Did they feel the same way about their sexual orientation?
Of course.
Just because you kiss a man doesn't make you gay… there's no point in having hate for someone who has a different mind set or opinion than you.
Watch the entire video, below
HT Gay Times