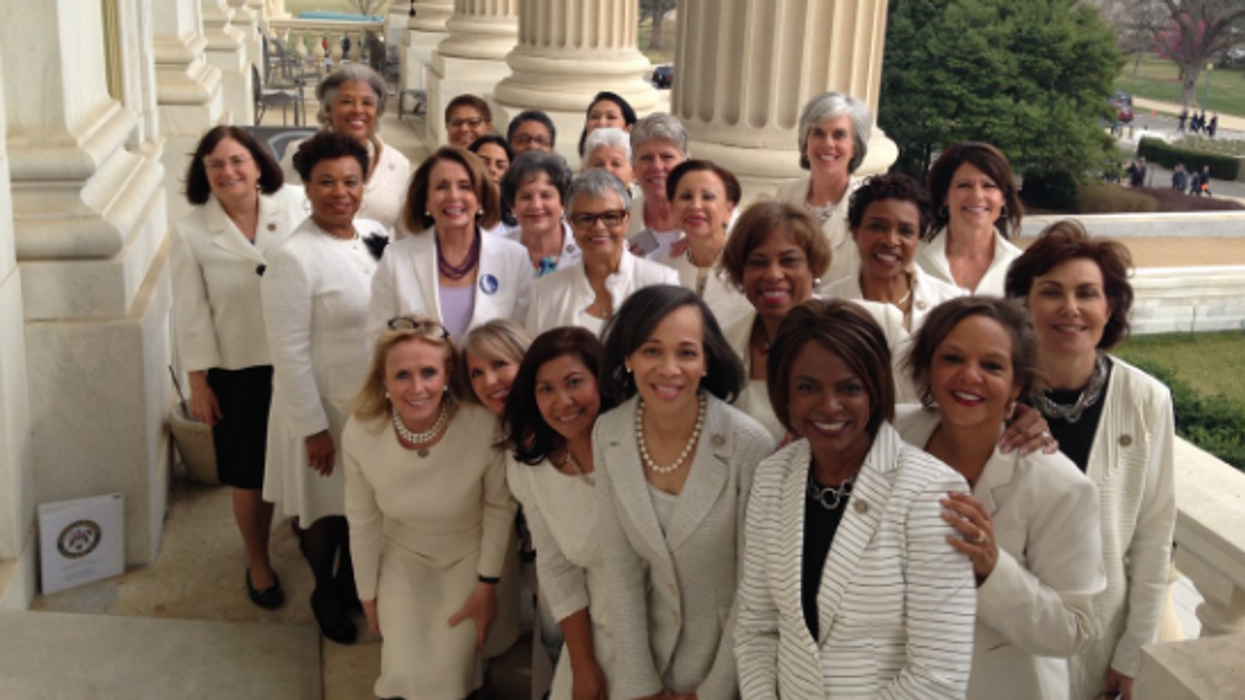 Rep. Lois Frankel / Twitter
Many of the 66 Democratic female representatives and delegates in Congress decided to wear white to Trump's joint address yesterday.
This was a nod towards the suffragette movement of the early 20th century – when women were encouraged to wear white as a sign of purity.
Their sartorial stand was to "unite against any attempts by the Trump administration to roll back the incredible progress women have made in the last century," and "support the advancement of all women," Florida Democratic Rep. Lois Frankel, the chair of the House Democratic Women's Working Group, said in a statement.
The women took to Twitter to spread the word:
And people loved it: