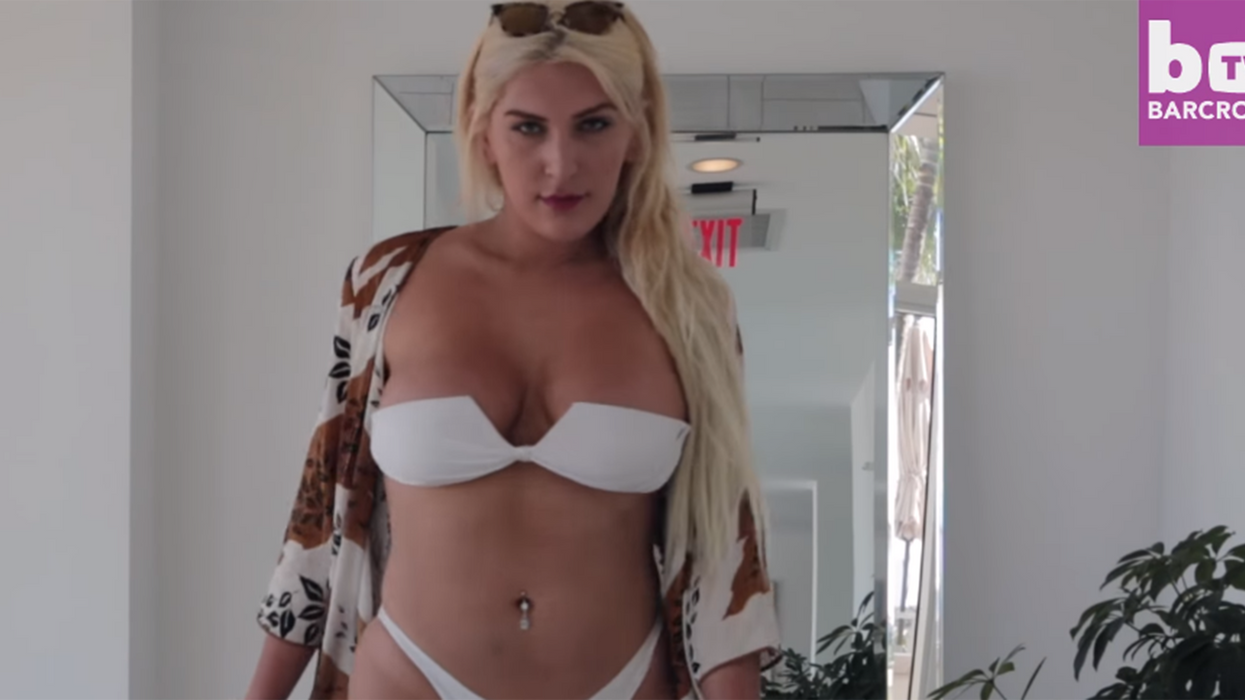 Barcroft TV / YouTube
Women come in all different shapes and sizes, that's a fundamental message of modern feminism - but so too, do feminists themselves.
Jeane Marie Almulla considers herself a feminist, and advocate of body confidence. And the 25-year-old is also a "sugar baby" whose lavish lifestyle is funded by rich men, AKA sugar daddies, in exchange for her company.
The aspiring singer says she has never, and will never pay for a drink – but men also pay for her dinner, handbags and travel.
In a video clip showing Almulla in her penthouse on Miama beach, she is seen checking her profile on a website called Seeking Arrangement, where she looks for "no strings attached" dating. She receives dozens of messages every hour.
She says:
A typical interaction with a sugar daddy is, like, I meet them, go out to a nice restaurant, have a lunch or dinner, talk about travelling.

Then after we eat, we'll say, 'let's go shopping'. I don't really need a new purse, but I want one. Purses don't hurt.
Almulla, who turned to the sugar baby lifestyle after a divorce, says the key to attracting new men is "slutty photos," which she uploads online.
But Almulla has another passion aside from taking men's money: Female empowerment.
In her teens, Almulla says she became an advocate for body confidence and female empowerment. She's even written a book called "Footsteps to confidence: how to be a bold, beautiful and amazing teen", which she hands out to girl scouts.
She says:
I want my story and everything I do to empower people to love themselves, and know you can be anything you want. You just have to follow your dream.
Here's the video: