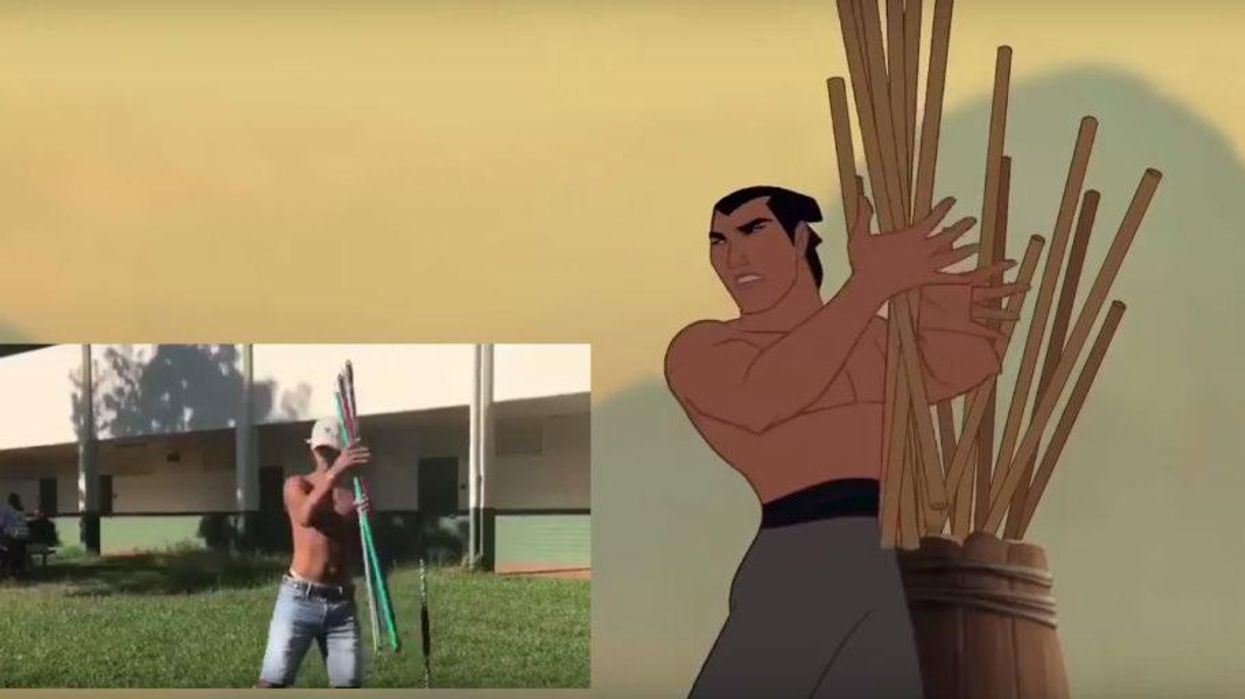 @senseileskee
The internet can sometimes seem like a dark place, but a group of teenagers from the South Pacific islands have provided the perfect antidote to online negativity.
The group has created a shot-by-shot reenactment of a scene from Disney's classic film Mulan. The clip, which has been viewed more than eight million times on Twitter alone, features the song 'I'll Make a Man Out of You'.
Entitled 'Micronesian Mulan', the video was created as part of a school project, which makes it even more impressive. Despite the clip's relatively short length of 38 seconds, the group took three days to perfect their elaborate stick twirling skills and impeccable dubbing. Proudly captioning their creation on Twitter, @senseileskee said:
Three days, five broken sticks, a shoe and volleyball stuck in a tree, and 2883827274832 hours of bloopers ALL for a 38 second video
Twitter users were quick to express their delight at the video, which has been retweeted more than 200,000 times.
@atobutt @senseileskee @olivia_gracieee @miatobutt Its literally the best thing ahahah

— Tom (@Tom) 1520187982
If this project doesn't deserve an A, then we don't know does.
TB: DailyDot