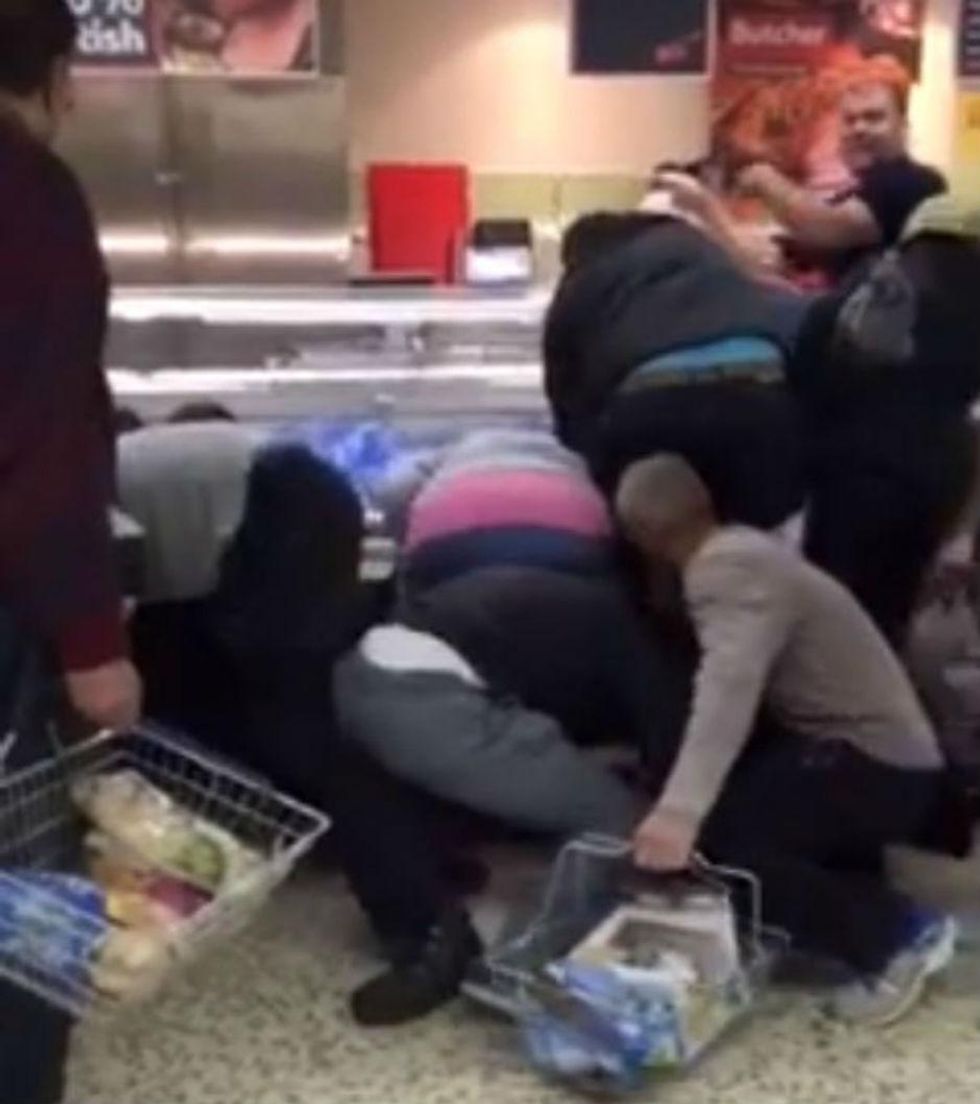 Shoppers at a Tesco store in Northampton have been filmed scrambling around on the floor for food in the reduced section.
In the video staff can be seen angrily remonstrating with shoppers to "move back otherwise I'll take it away" and one person can even be heard jokily saying "sit" as what is said to be bargain meat is put out.
Johnny Lester, who uploaded the video to his Facebook page, said he was "lost for words" at what he had witnessed at the Weston Favell Shopping Centre chain on Monday.
The staff have to tell them to wait and stay back like you would a dog while you're preparing its dinner, then have to be told to let the staff out so they don't get crushed when every one piles in... literally, how there was not a fight is beyond me.

I'm actually lost for words that this can happen like that in a supermarket and is let to happen nightly.
The supermarket has come in for criticism over its handling of the incident. Towards the end of the video, a woman can be heard saying that what she had seen was "disgusting" and that she would be sending footage to Tesco head office. Meanwhile, former MP and local Green Party politician Tony Clarke said the supermarket was "crass and irresponsible".
A Tesco spokesperson told the BBC that an investigation had been held and the store manager "will take steps to prevent a similar situation happening again".