Crime victims are waiting up to 50 per cent longer than they did three years ago for the police to respond to emergency calls, according to Freedom of Information requests submitted by the Labour Party.
The Home Office cites figures showing continuing sharp falls in crime as proof that police have the resources to cope with the pressures on them.
There has a 17 per cent average increase in waiting times for a response to 999 calls in England and Wales between 2011-2014. The longest waiting time was 14 minutes, in Cambridgeshire and South Wales. There are 17,000 fewer police officers in England and Wales than there were in 2009.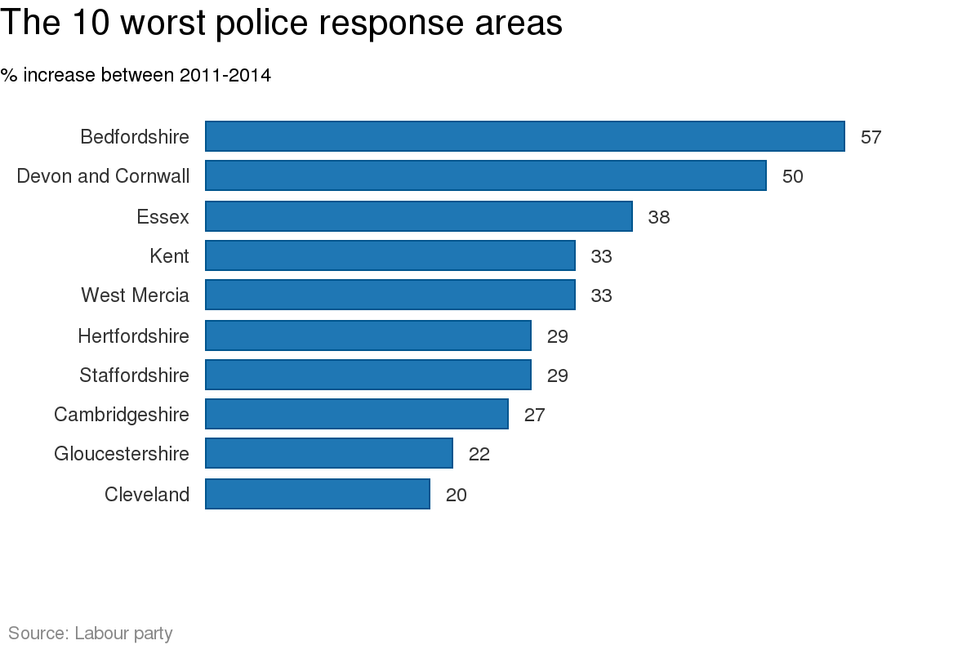 More: Can you spot the embarrassing typo on this police rug?