In a move that will terrify Australian meme creators, the decision has been taken to cull up to two million feral cats by 2020.
All of Australia's states and territories have agreed to list feral cats as "pests" in order to preserve dozens of native species that authorities say face extinction, as a result of the cats' predatory behaviour.
Gregory Andrews, the country's first threatened species commissioner said, on national radio, that Australian Environment Minister Greg Hunt:
is declaring war on feral cats, and he's asked me to take charge of that programme.
Mr Hunt unveiled the five-year plan at a Melbourne zoo on Thursday.
By 2020, I want to see two million feral cats culled, five new islands and 10 new mainland 'safe havens' free of feral cats, and control measures applied across 10 million hectares.

We are drawing a line in the sand today which says, 'On our watch, in our time, no more species extinction.'
The bulk of the government funding for the plan will go into the culls, which involve baiting, shooting or poisoning feral cats, in an "humane and effective" manner.
So what have the cats done?
Quite a lot, it turns out. They were introduced to the Antipodes about 200 years ago by European settlers and spread rapidly across the Australian continent and New Zealand.
According to one estimate, around 20 million cats in Australia kill roughly 75 million native animals a day. The country has lost about 29 native mammal species since European colonisation and now lists 1,800 species as under threat.
Andrews took a milder line:
It's very important to emphasise, too, that we don't hate cats, we just can't tolerate the damage that they're doing anymore to our wildlife.
In other Australian pet-related news this week, actor Amber Heard, wife of actor Johnny Depp, was charged with illegally smuggling dogs into Australia.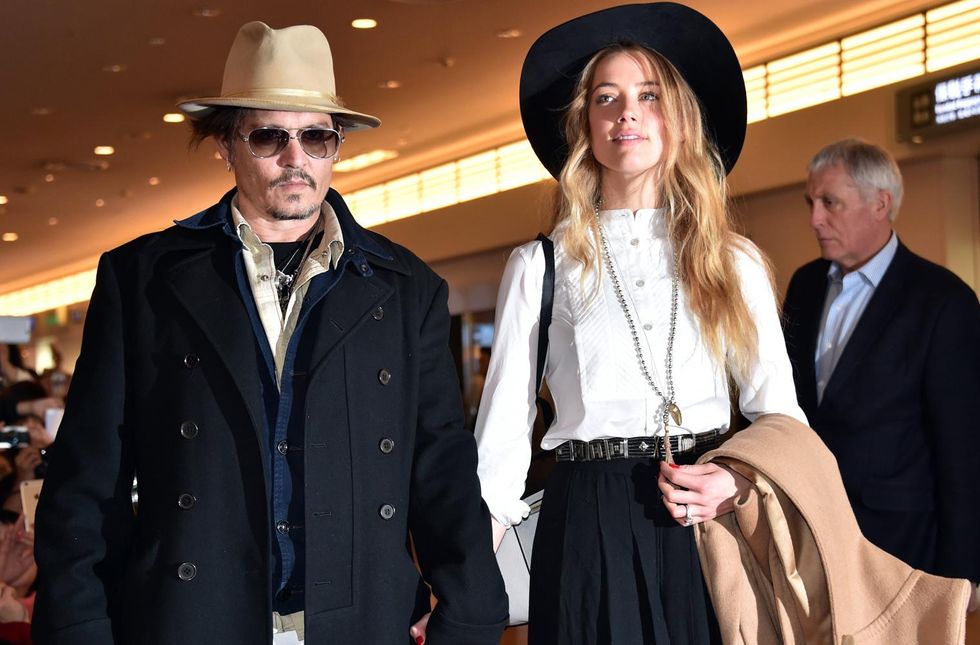 (Photo: YOSHIKAZU TSUNO/AFP/Getty Images)
Heard failed to declare Pistol and Boo, the couple's Yorkshire terriers, to authorities on their arrival in Brisbane in April, meaning she was charged with two counts of illegally importing the dogs and one count of producing a false document. She could face a maximum penalty of 10 years in prison and a fine of 102,000 Australian dollars (£48,000).
In May Australian agriculture minister Barnaby Joyce said the dogs would be put down if they stayed:
It's time Pistol and Boo buggered off back to the United States.

You, I, everybody - we're equal before the law.
Australia takes no pet prisoners, apparently.