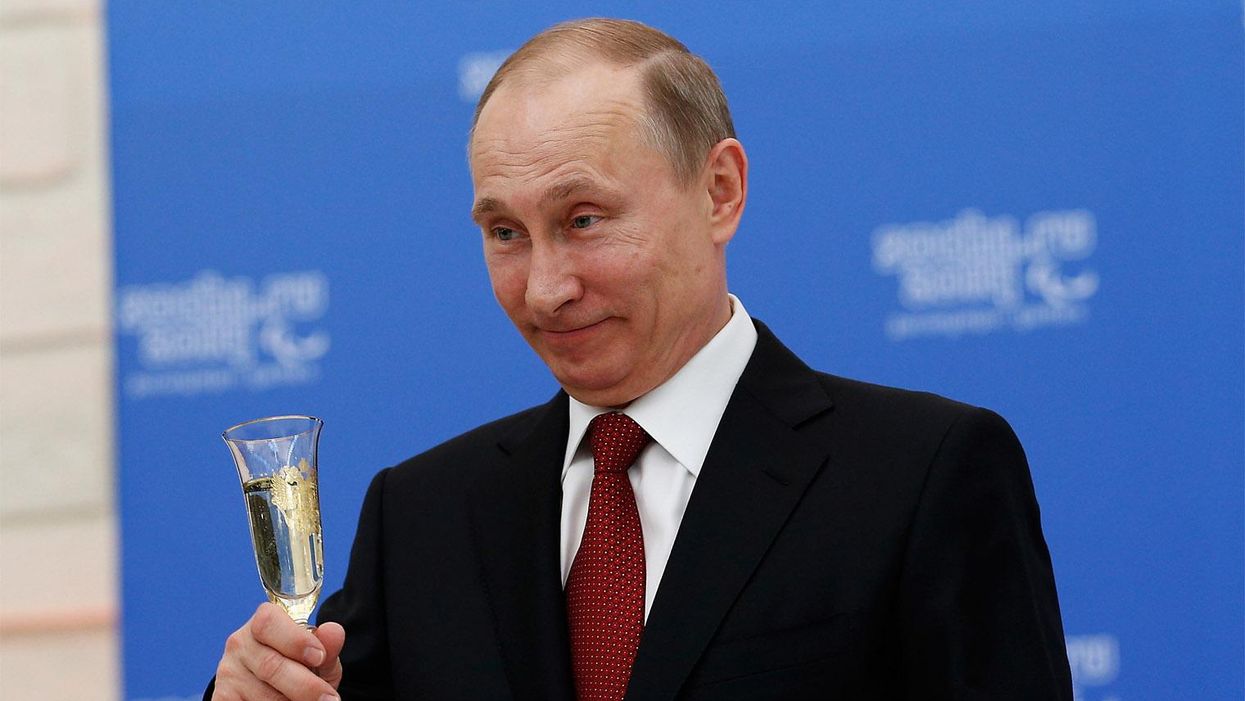 An analysis of the BBC's coverage of the EU over the past 15 years has found that it is more negative about Brussels than Russia's Vladimir Putin, China's Xi Jinping, or Syria's Bashar al-Assad.
At a presentation on 21 April, Swiss analysts Media Tenor argued that the British media, especially the BBC, has failed to provide balanced coverage of the EU.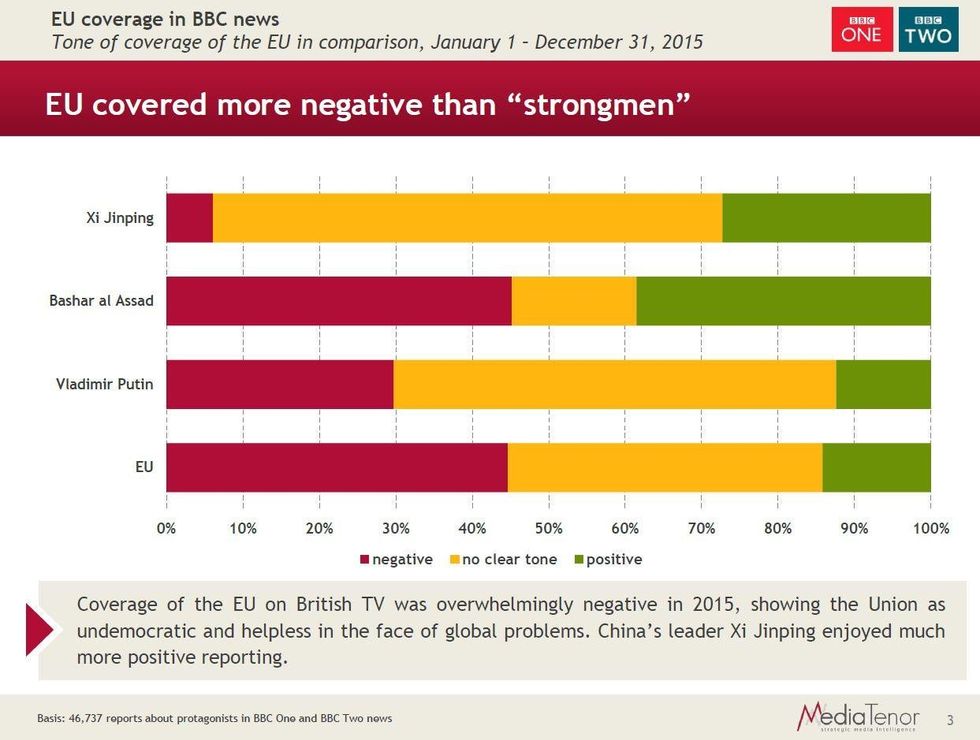 The study involved researchers watching reports and assessing the overall tone as positive or negative, both in choice of evidence and the language used.
It argued that in the last decade and a half, a third of BBC coverage of the EU was negative, compared to about seven per cent positive.
Over the course of 2015, 45 per cent of the broadcasting on the EU was deemed negative, and it was found the same could be said of Bashar al-Assad.
Vladimir Putin meanwhile only received 30 per cent negative coverage, while Xi Jinping only had 7 per cent. All the aforementioned leaders were found to have more positive reporting than the EU in 2015.
A BBC spokesperson told indy100:
It's just not possible to measure impartiality through some sort of mathematical formula. BBC News reports on the EU fairly and impartially and we're satisfied our coverage achieves a proper balance.