The number of children living in poverty is set to rise to 4.7 million over the next five years, an unacceptable figure according to the Government's own watchdog on children's rights.
A new report by the Children's Commissioners for England, Wales, Scotland and Northern Ireland, which is being submitted to the UN, is in stark contrast to a report by the government's Department for Work and Pensions last week which claimed child poverty was as its lowest level since the 1980s.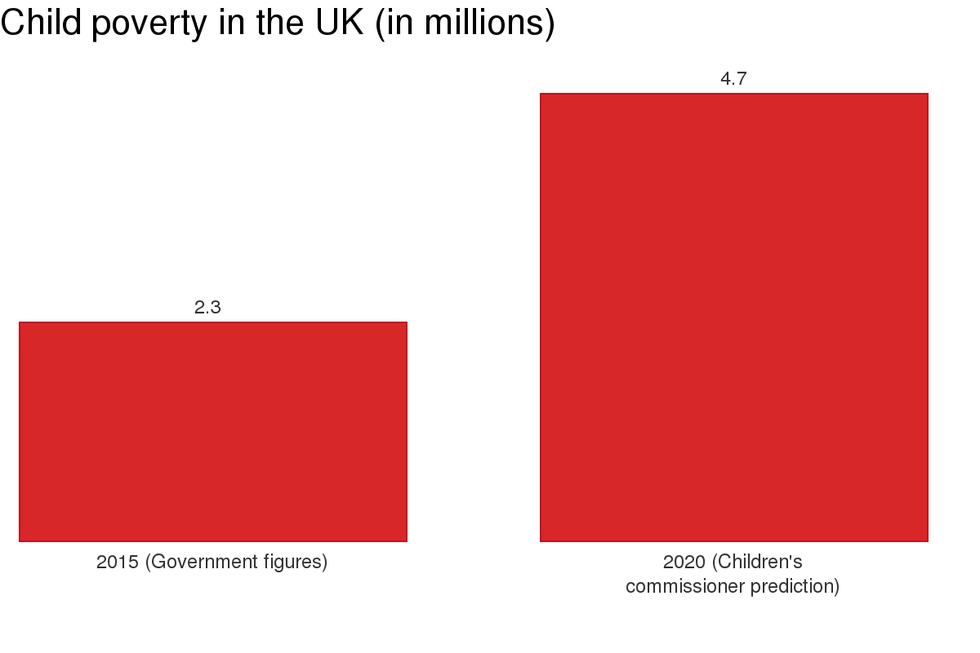 Child poverty is singled out by the report as "one of the most critical concerns for children's rights, requiring urgent attention from the UK".
Child poverty is defined as living in a home where the income is less than 60 per cent of the national average.