Scandinavian, Baltic and Carribbean countries are the most overperforming countries for their populations in terms of Olympic medals.
Looking at London 2012, the best peforming countries in terms of medals won per person came predominately from these regions.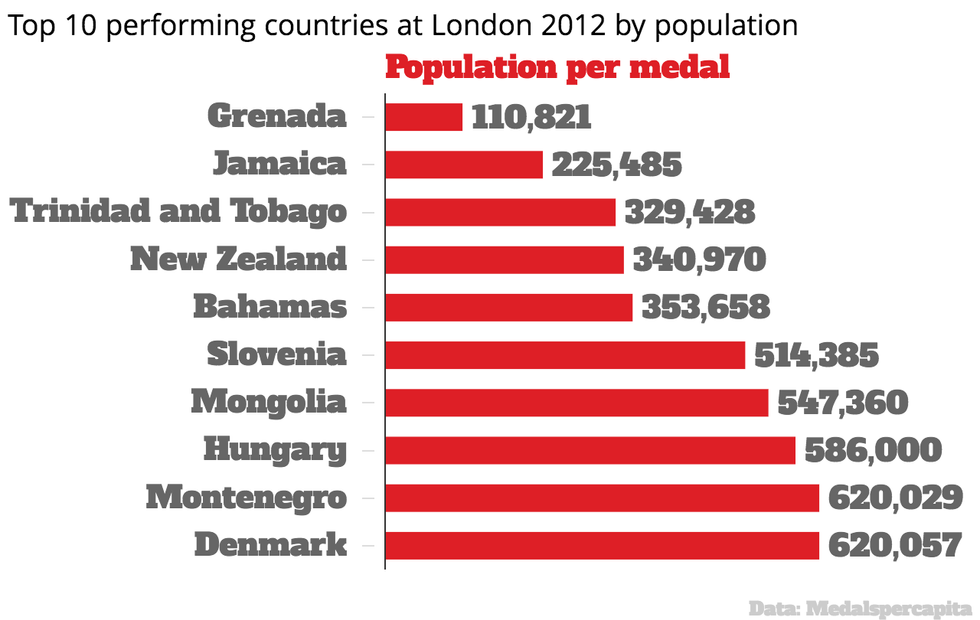 Meanwhile, the UK clocked roughly one medal for every 957,876 person, having won 65 at the games.
This put the UK at 23rd, ahead of Russia, France, China, Germany, the US and Switzerland.
You can browse the results in our interactive map, below:
At this point in the Rio games (Thursday in the first week) the UK has won 13 medals, ranking 9th in the overall medals tables.